Swann DVR8-4550 8-Channel Full HD Security Kit Review
---
---
---
Bohs Hansen / 7 years ago
Unboxing the Content
---
The first of the two smaller boxes contains the four cameras and everything we need to set them up, connect them, and power them while the second box has the video recorder and its accessories.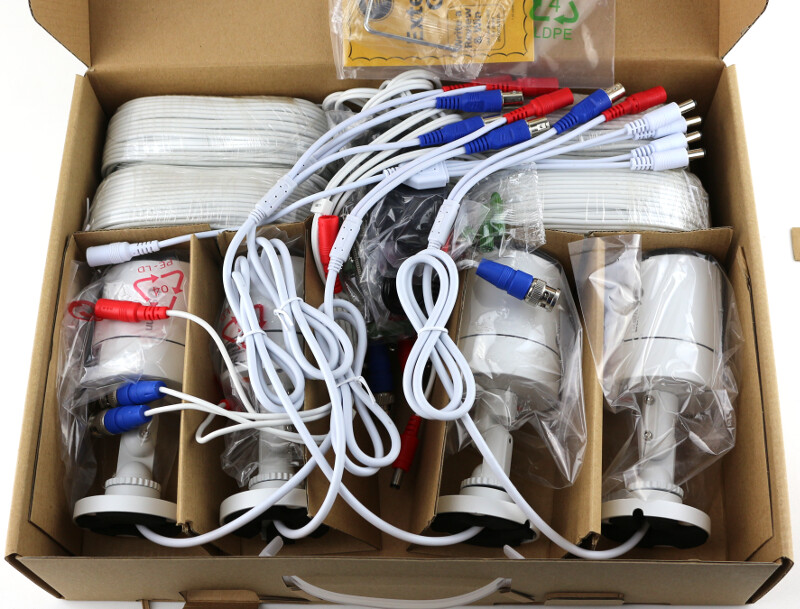 We find a lot of things as we unpack the two smaller boxes, starting with a lot of notes and quick start manuals that will assist us with the installation and setup as well as the later connection to it from our mobile devices.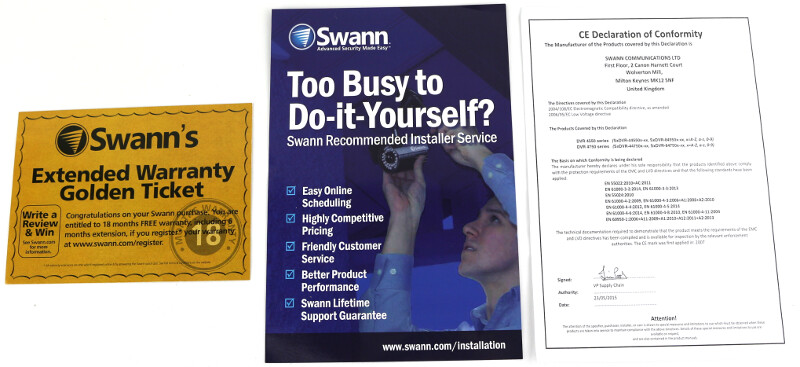 The quick start guides and setup wizard notes are color coded in blue, red, and green and they also feature notes in which order you should read them. That makes the whole setup a lot easier as you can get started without a lot of investigating.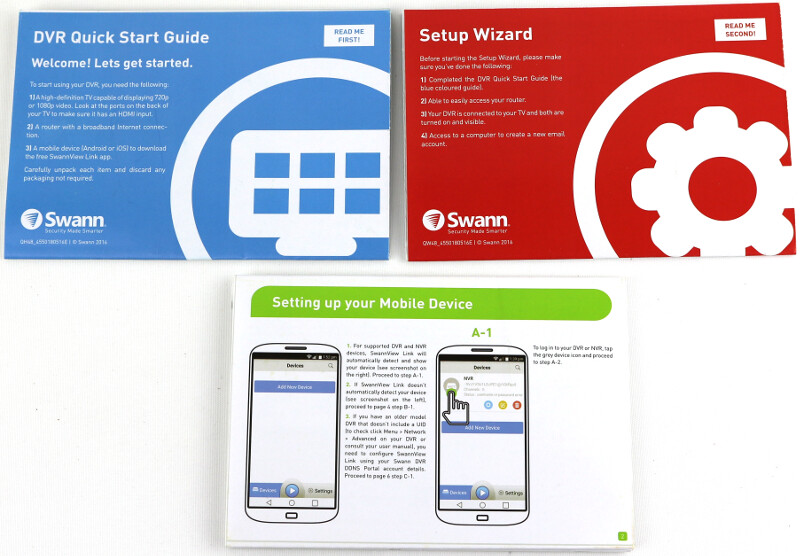 The camera kit contains four sets of screws for the four cameras as well as a tool to adjust the camera angle.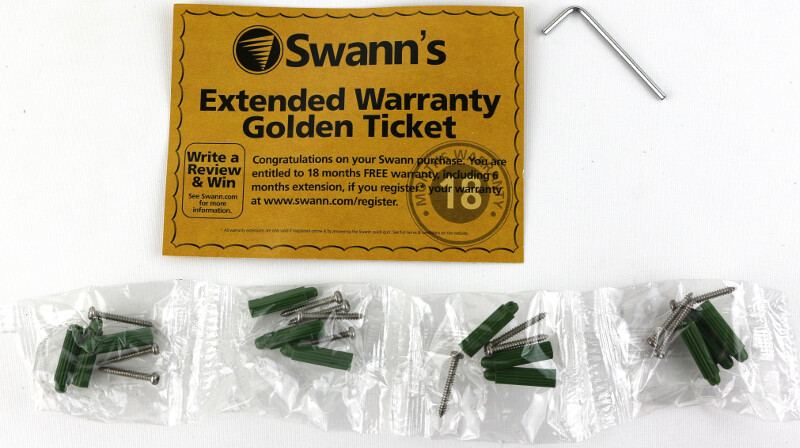 There are two door/wall stickers and one reverse-printed window sticker included too. Place those stickers where they're seen and scare away potential criminals before they do their misbehaving.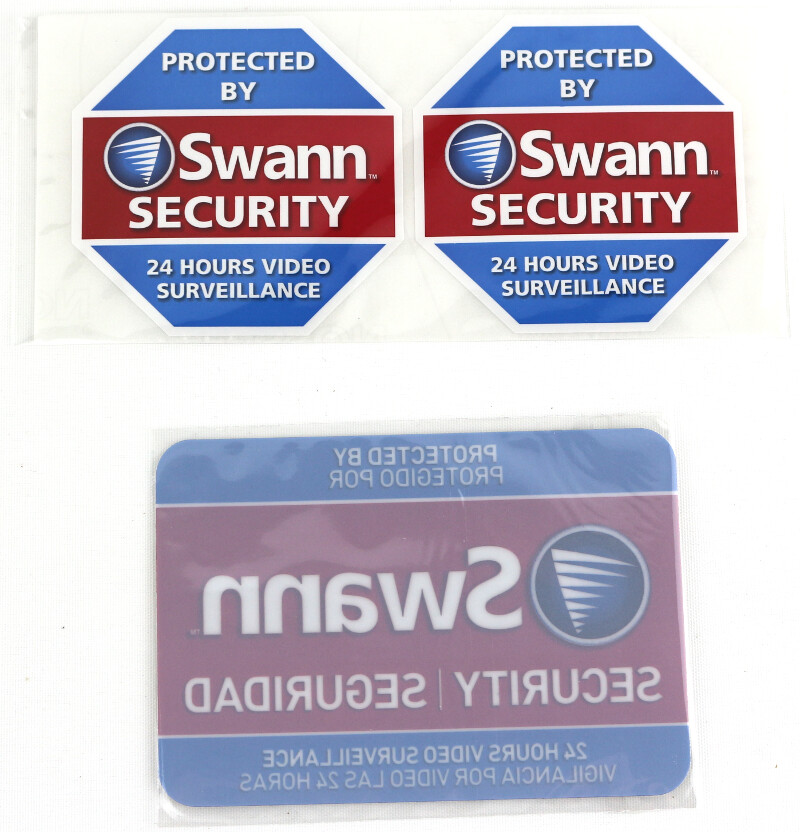 The four cameras are identical in every way. They can be turned 360 degrees and angled up to 90 degrees for an optimal placement.


The four connection cables for the four cameras are 18 meters long each, which gives you a good reach. You can also get optional extension cables that will extend your reach even further.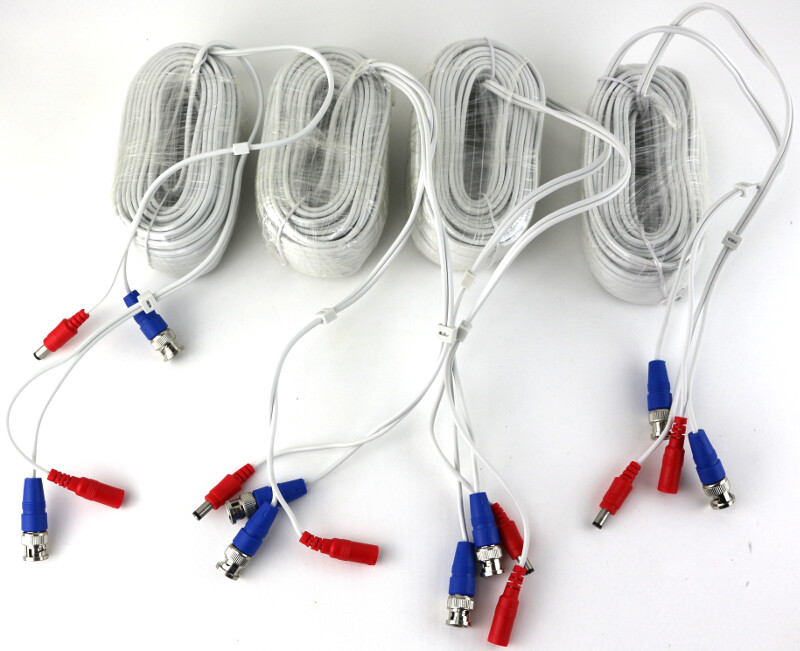 The DVR box contains three things we would expect and one we wouldn't. There is a 12V AC/DC power adapter, an HDMI cable, and an RJ45 Ethernet cable which we need to power the DVR, connect it to a monitor, and a connect it to our network for remote viewing. But there's also a small USB mouse included. Sure, it's absolutely nothing special, but it allows us to use the kit without the need for anything that isn't in the box.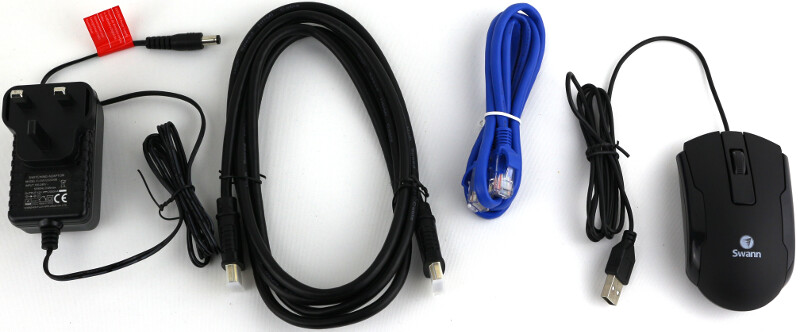 The four cameras are all powered by a single power adapter that connects to a power splitter. This makes the installation very easy and requires a lot fewer power outlets than it would if they all had their individual power supplies. This way, they're also powered from the same location as the DVR.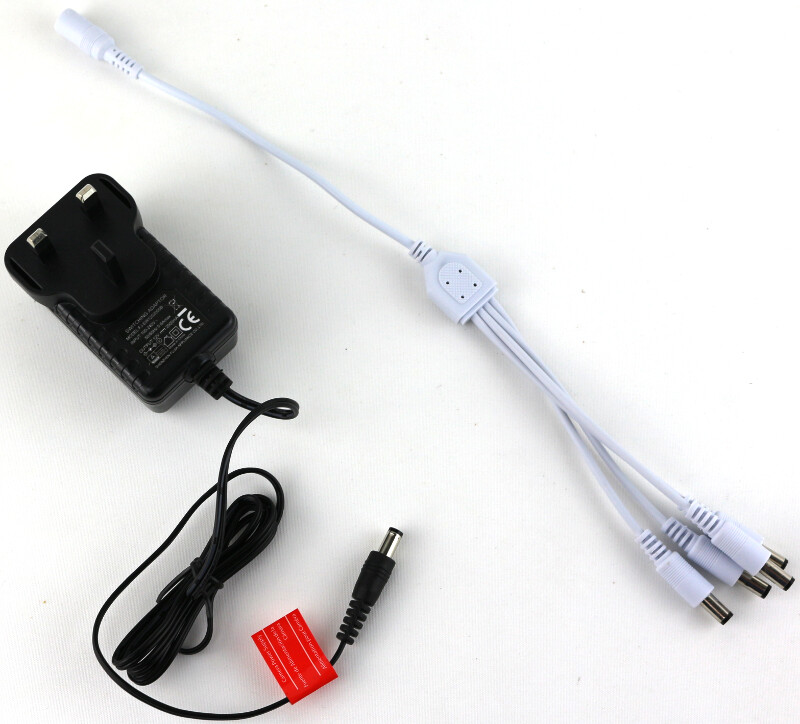 Of course, we also get the DVR itself.