Synology DiskStation DS116 1-Bay Value NAS Review
---
---
---
Bohs Hansen / 6 years ago
Introduction
---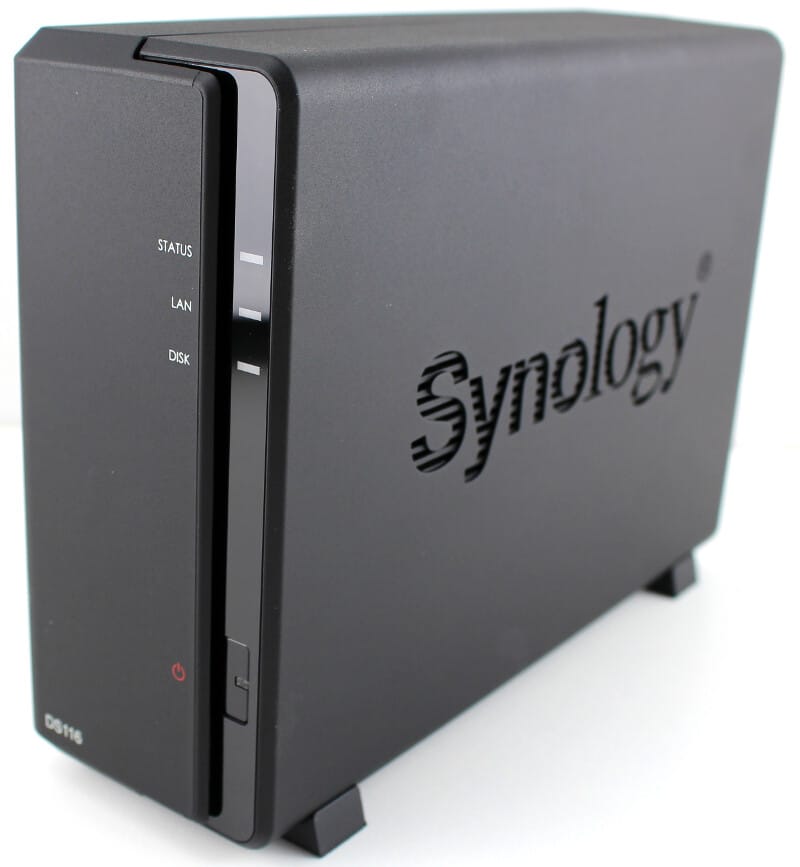 Large and massive can quickly end in something being overpowered for the intended usage and let us face it, it isn't everyone that needs the same. Today's review is for just such a case. May it be because you only just want to dip a toe into the NAS waters first or whether you simply don't need more than a single drive, then Synology's brand new DS116 1-bay value NAS might be just the right choice for you.
With the availability of 8TB consumer NAS storage drives and 10TB enterprise grade drives, one drive bay may be all you need to your setup. A small size can pack a lot of capacity these days. It should be noted that the DS116 only supports up to 8TB drives, officially, but there shouldn't be anything preventing the use of larger drives that might become available down the road. The only downside to a 1-bay unit is that you can't set up a redundant drive setup to minimize downtime. But that doesn't mean that you can't create viable backups solutions with the DS116. There are plenty of options for this too.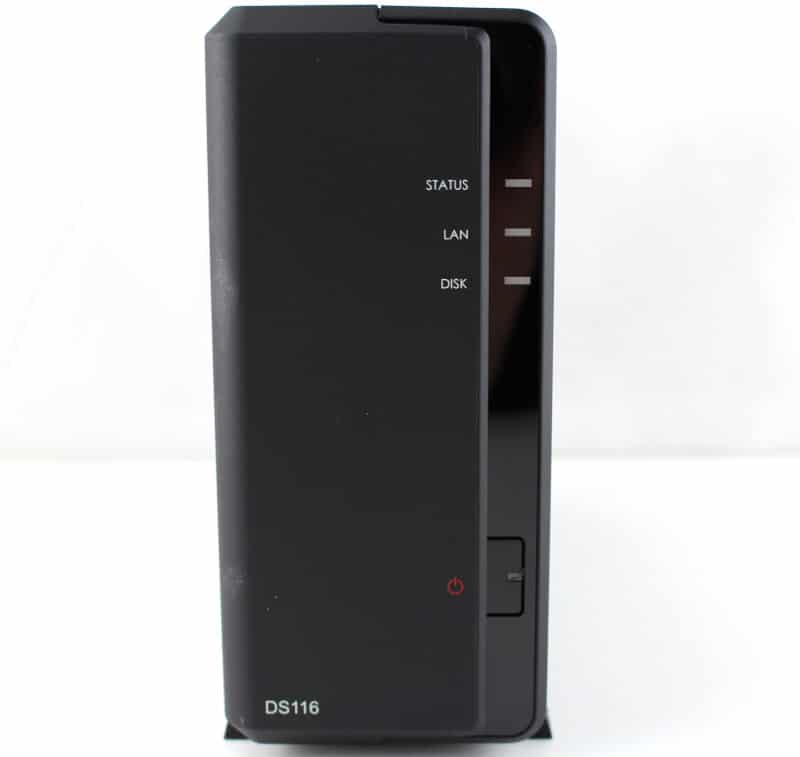 The DS116 is a compact but all-purpose 1- bay NAS with supreme performance versus price ratio and it is simply designed to make your daily data storage activities simpler than ever. It comes equipped with a Marvell ARMADA  dual-core CPU (385 88F6820) with a 1.8GHz clock speed and it comes with 1GB onboard DDR3 RAM. This is a great CPU for NAS usage as it features both a hardware encryption engine and a floating-point unit.
With a hardware like that at the heart of the NAS, the DS116 is able to deliver a great performance. With tested read speeds over 112 MB/s and write speeds over 111 MB/s, the DS6 does a great job. Encryption is a hard job for any CPU, but the built in hardware engine helps a lot and the DS116 is still rated for over 61MB/s reading and 46MB/s writing under such conditions.
The floating point unit speeds up internal operations such as thumbnail generation. This will in return give you a much smoother experience when actively accessing data from the NAS.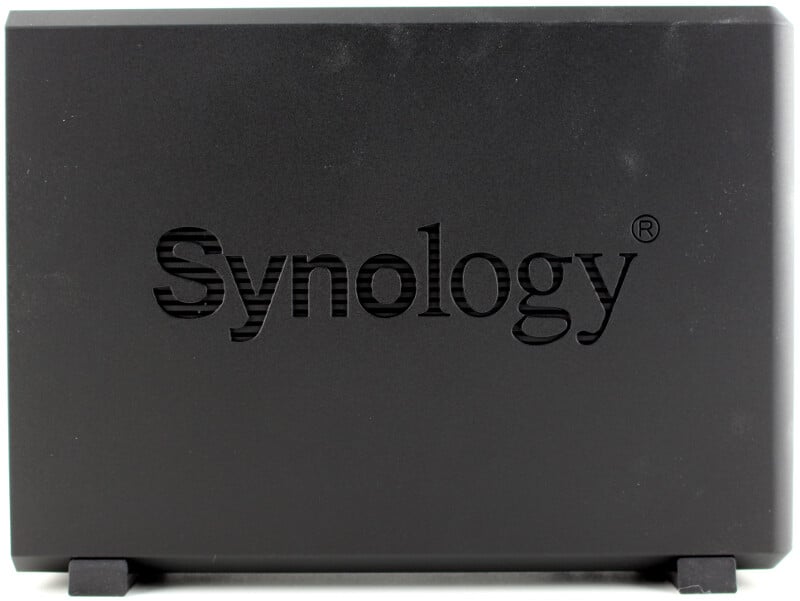 The great base set by the hardware is continued through the software. As all Synology NAS, the DS116 also runs the award-winning DSM operating system in its newest version, DSM 6. You get an intuitive user interface that is quick to respond and allows you to change all the aspects of your NAS, from user settings to services and apps. Speaking of apps, while the NAS comes with pretty much every feature available, you can still choose between and install hundreds of apps available through the built-in Package Center.
With such a variety of software applications, it's no problem to turn the DS116 with your hard drive into a versatile storage server. Whether you want to use it as a private and personal cloud system from which you can access your files anywhere or just want to use it as a backup target for your workstations, it does the job. Whether you want network attached storage in its essence for all your connected devices or create photo albums for your family and friends, it does that too. You can also use it as a local copy of your public cloud or as a 24/7 download portal. Just to name a few scenarios.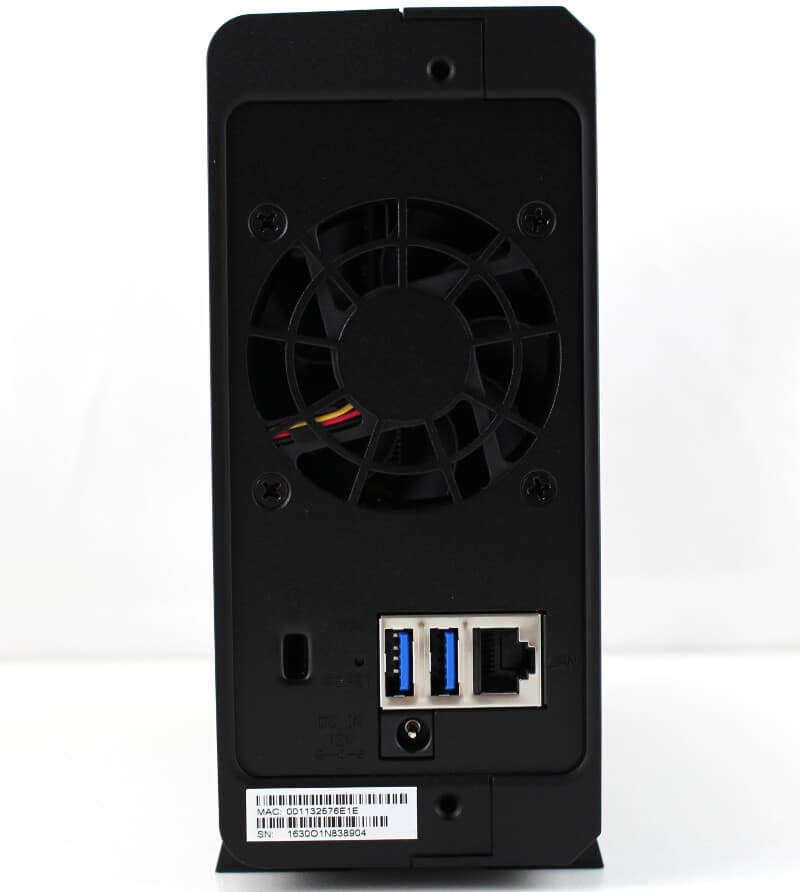 The DS116 is kept simple when it comes to connection options, but that's a given considering that it is an entry-level value-oriented device. It still features the obligatory 1Gbps Gigabit Ethernet LAN port and it comes with two USB 3.0 ports as well. The USB ports can be used for high-speed data transmission to a variety of portable storage devices or you can use them to attach other USB devices such as Wi-Fi and Bluetooth dongles, printers, driver readers, and much more.
Naturally we also get a Kensington lock options to secure our NAS to the premises. Physical security is just as important as digital security.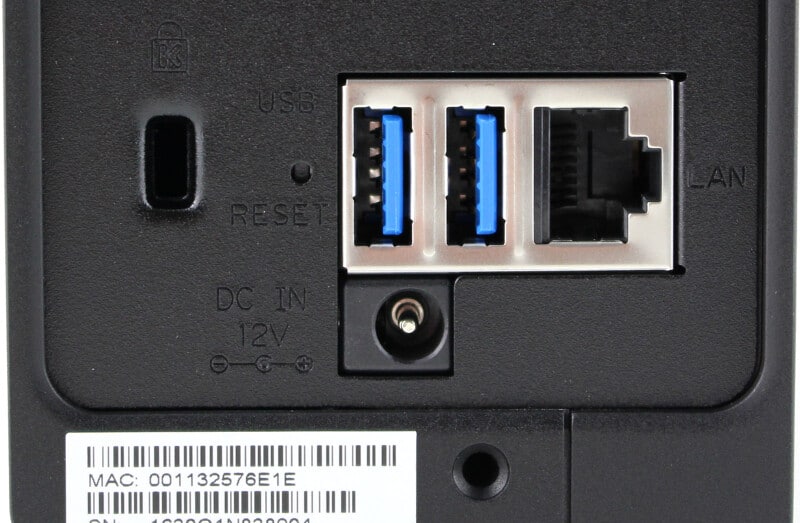 The DS116 naturally supports cross platform sharing, so whether your systems are Windows, Mac OS, Linux, or Unix based, you will be able to access all your files from all those systems. Mobile systems such as Android and iOS are also widely covered with a long list of available apps. This puts the control into your hands, no matter where you are. Windows AD and LDAP are both integrated, making it quick and easy to fit the DS116 into existing network setups.
A personal cloud system is great, but that doesn't necessarily mean that you don't want to use commercial and free options too, and you can, thanks to Cloud Sync. It can keep your Dropbox, Google Drive, Microsoft OneDrive, Baidu, and Box storage in sync with your local Synology DiskStation too. Local synchronization between all your systems is just as easy thanks to the Cloud Station Suite that collects all the functions into a single app that's easy to use and quick to set up. All of this is naturally done through HTTPS connections and the DS116 also features firewall and IP auto-block mechanisms.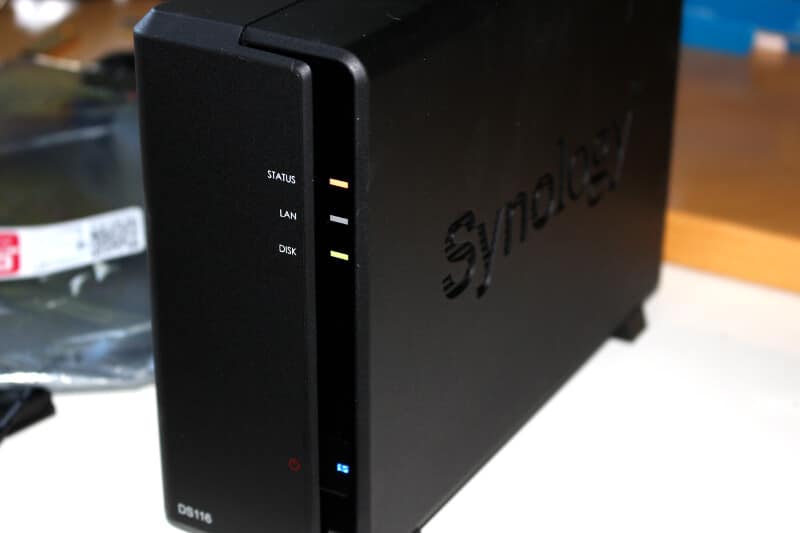 Network attached storage in itself is great and so is cloud storage, but a big part of a NAS usage will usually be for multimedia purposes. The DS116 can do this just as well as its bigger brothers with the only exception that this one doesn't come with direct media connections such as HDMI and optical audio connections. But the management and streaming parts, those are covered well with Synology's Photo Station, Audio Station, Video Station and accompanying mobile apps. Stream to DLNA capable devices and use it in combination with AirPlay or Bluetooth get your media files to any networked device around your household and even on the road.
When it comes to personal cloud usage, file synchronization, and media streaming outside of your home, you'll need some sort of easy method to connect. Most people don't have a static IP address these days and that is where Quick Connect and EZ-Internet comes into play. With these two functions, it's as easy to connect to your NAS from anywhere outside your home as it is at home. In its essence, it's a dynamic DNS (DDNS) service with advanced features and tuned for use with Synology devices. A few clicks in your user interface and it's all setup.
One of the newer functions for Synology NAS' are the comprehensive office features. We already know the VPN and RADIUS features, but the DS116 also offers the SpreadSheet app that allows you to create, edit, and collaborate on spreadsheets with other people simultaneously in any browser and directly on your NAS. Synology's Surveillance Station is also supported and allows you to manage IP cameras deployed in your office or home. Always keep an eye on what's going on.
Feature Highlights
Compact & quiet, blending into your small offices and home
Dual-core CPU with hardware encryption engine
Over 112.53 MB/s reading, 111.41 MB/s writing
Dual USB 3.0 ports for external storages and printers
Multimedia streaming via DLNA-certified media server
Brightness adjustable front LED indicators with schedule control
Easy to use, web-based operating system on all browsers
Packaging and Accessories
The DS116 comes in a simple brown package with a two stickers, one on the front and one on the back. I really like this package style as its better for the environment. It allows for an easier production line with fewer steps as well as the use of fewer colours. Let's face it, it's a box. Once we've unpacked it our brand new NAS, we will never look at it again.
Despite the simple-designed layout, we still get all the relevant information. The device itself is pictured and the feature highlights are visible right on the front.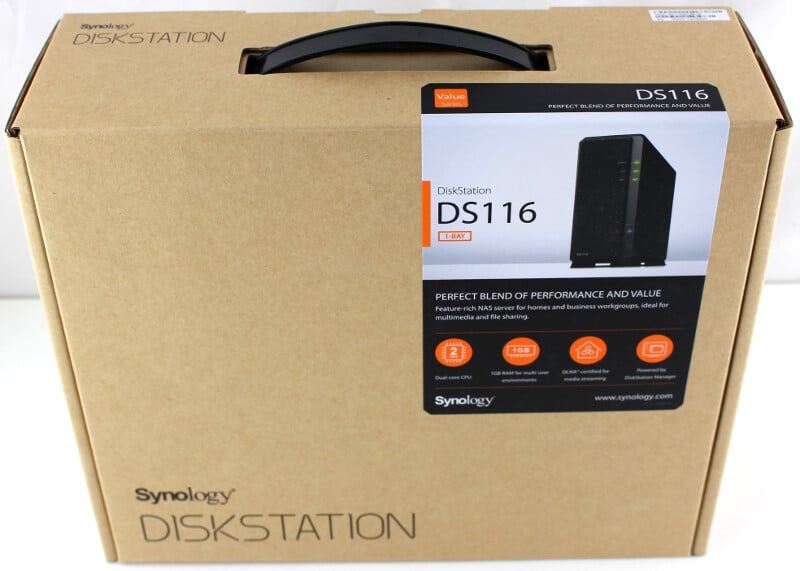 On the rear, we find more details on the hardware specification as well as a photo showing where what is located. It's quick to view and you won't need to hold the box in your hands for long before you know all the details.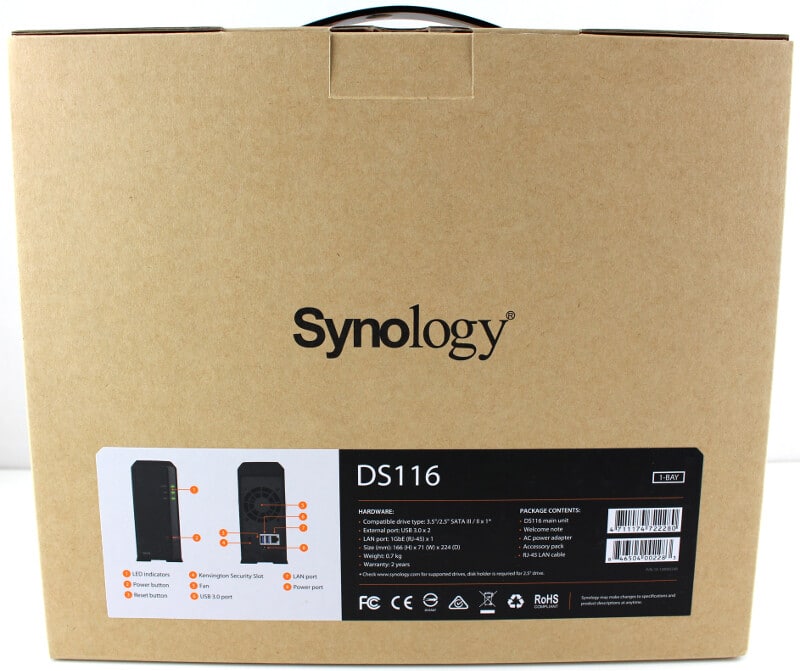 There is quite a bit packed inside this little box, so don't let the size fool you.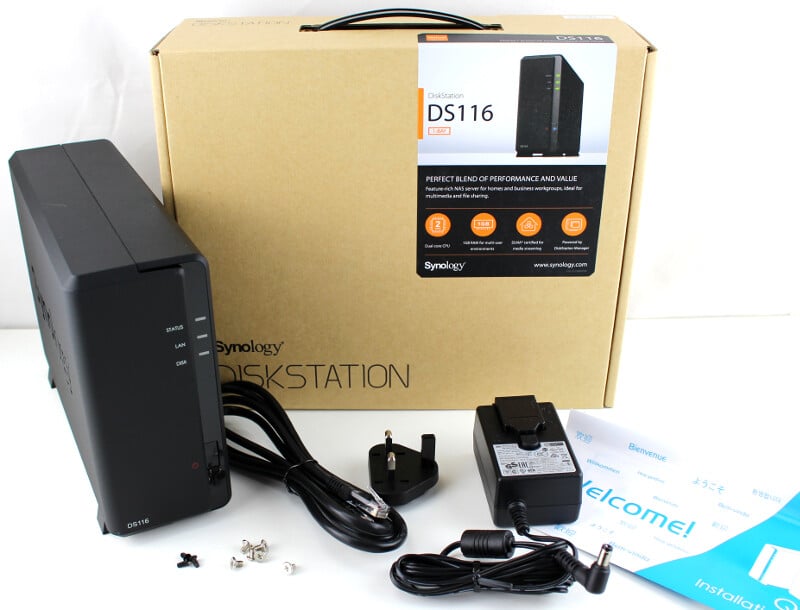 Besides the NAS itself, we find drive and enclosure screws, an RJ45 LAN cable, and an AC/DC power adapter with a plug fitting the region that you bought it in. There is also a welcome and quick install guide that will help you get the NAS set up in very few steps. It's also worth nothing that Synology always includes mode screws than needed. In this case, there are two extra drive screws and one extra enclosure screw. This is a great bonus in case you drop one or the cat or vacuum cleaner decides to eat one. We all know, those things happens now and then.