Synology DiskStation Manager (DSM) 6.0 Review
---
---
---
Bohs Hansen / 8 years ago
Introduction
---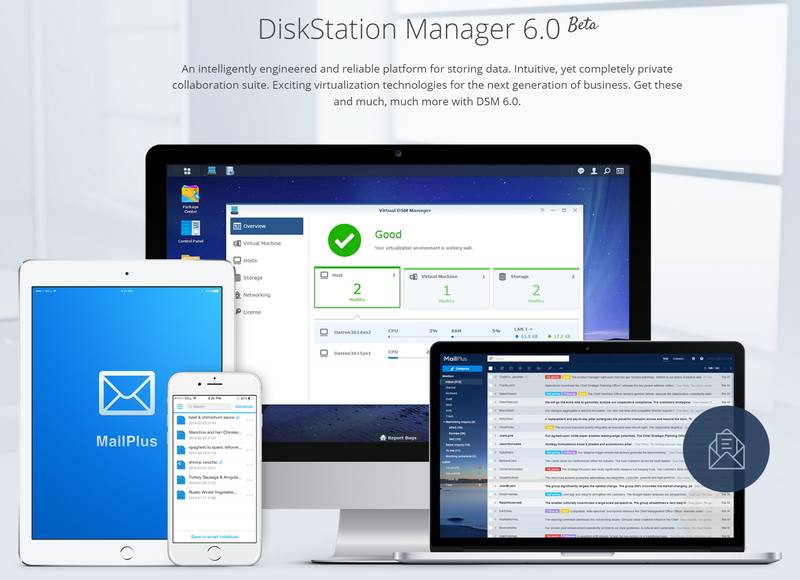 It has been about six months since Synology launched the Beta program for the new DiskStation Manager (DSM) 6.0 and we're so very close to an official release. Today I'm taking a closer look at just this new operating system and will show you the new improvements and features.
This review is a little special for me as my NAS reviews normally focus a lot more on the hardware side of things as well as the performance. It isn't that I don't show the user interface and features, but there isn't room to dive as deep into the system as there is today where I'm focusing on the operating system and apps alone.
There are a lot of new great enhancements in DSM 6.0 and one of the best is one that you'll barely notice as a normal user because it's going on behind the curtains. The new OS has been upgraded to a 64-bit architecture on compatible models. This will not only allow for a better overall performance by utilizing the modern CPUs a lot better, it also supports over 4GB memory allocation for one single process to deploy large scale applications.
Synology also took some of the previous built-in features and modularized them into packages instead. This ensures better system maintenance and update flexibility. The Modularization in DSM 6.0 includes Storage Analyzer, Hyper Backup, PHP, Web Station and Text Editor, Log Center with basic built-in functions in DSM and extensive functions via package download, WebDAV, and Snapshot Replication.
DSM 6.0 brings a lot of enhancements for both home users and enterprises alike. The High Availability Manager server is now able to handle split-brain errors a lot better and it doesn't require a full data replication anymore to get back up and running. This can save you from valuable downtime and thereby profit loss. It also comes with improved upgrade efficiency and cluster binding, and best of all, it also supports Docker DSM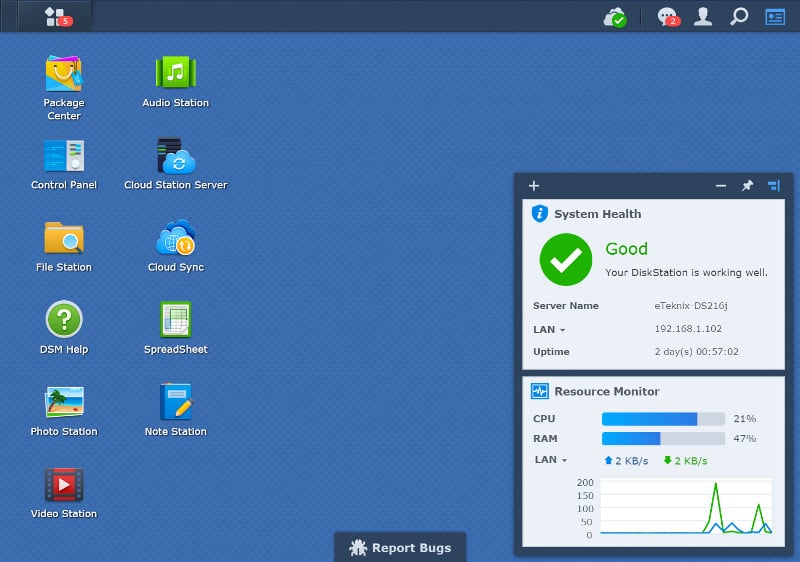 Backup and replication got new features too and some things got moved around to accommodate the new add-on packages. Any existing setups will automatically be moved to the new locations upon upgrading, so that's not something you need to worry about. CSP support got added to the security features in order to prevent XSS attacks while TLS and SSL profiles can be adjusted according to your browser capability and settings. Another nifty new security feature is that you can add and manage you most frequently used devices as trusted devices that don't need a verification code every time you log in.
There are several new and pretty awesome features in DSM 6.0 beta, where on of them is the Docker DSM. Businesses can create a multi-tenant environment with flexible resource control and secure isolation. All Docker DSMs run independently from each other and provide additional features such as live migration. Synology's multi-version backup provides snapshot and replication to one or more remote sites, up to every 5 minutes, and block-level incremental backup and cross-version deduplication is also included. You're well covered here.
The SSD cache feature allows you to use up to 12 SSDs now, but that amount is naturally for the big enterprise models and the home-use NAS don't come that kind of drive-bay amount. When SSD cache is enabled on a volume with advanced iSCSI LUNs, the performance can be improved up to 30%. You can now use different SSD models to create an SSD cache.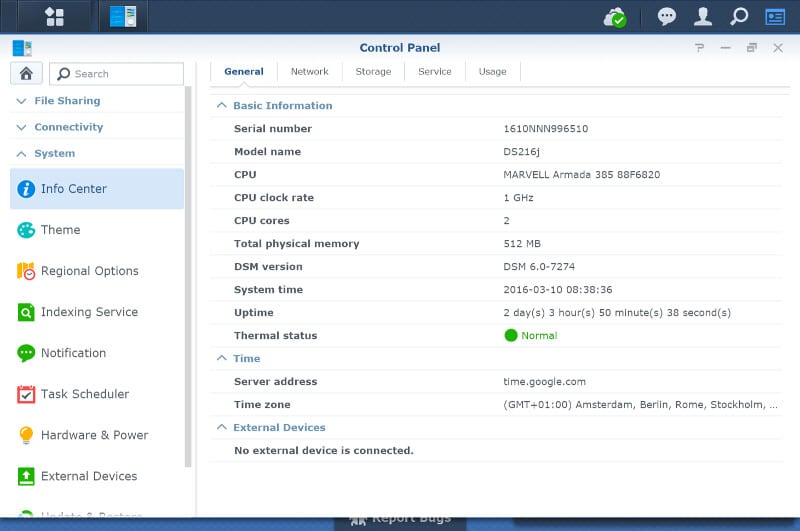 This is truly an upgrade that worth the shift from 5.x to 6.0 with the amount of features added, and I've only mentioned some of them up until now. The search feature won't just search file and directory names now, it can also search the files actual content as well as meta tags to find just the thing you're looking for. You can use 802.1X network authentication for wired networks and organize your firewall rules into different profiles.
There's also a new Spreadsheet feature with co-editing, historical versions, tag, and file sharing link as part of Note Station. Offline editing, one-click email clipping, and instant table-chart conversion is also part of the deal. Apple Watch users can now enjoy the Note Station even more as it is now compatible with the Watch. Owners of an Apple Watch can now check notes directly on their wrist, or create new notes via voice input.
MailPlus server comes with active-active architecture, load balancing, and content filters and allows you to have a great mail solution running right from your own location. The clients are browser- and mobile-based and feature physical mailbox, virtual labels, auto-filter, and sticker.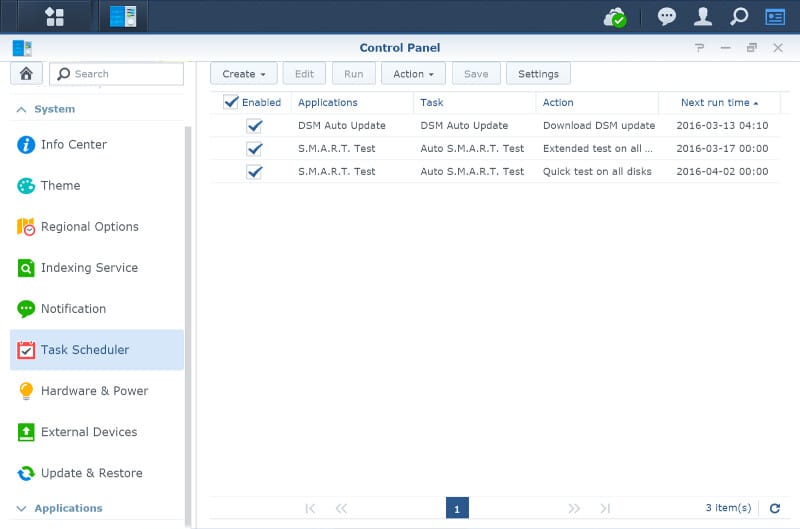 Cloud Station Server and Cloud Sync now provide users with flexible synchronization of files within specified subfolders in addition to shared folders. Small file syncing has now become over 8 times faster than before which is great as those small files often come in big groups. Synology also revamped the Video station for this new version. It now supports offline transcoding, on-screen buttons, and Windows 10. DS Audio got Apple Watch support now too, to allow users to select songs, playlists, and broadcasts directly.