Synology DiskStation Manager (DSM) 6.0 Review
---
---
---
Bohs Hansen / 8 years ago
Test System: DiskStation DS216j
---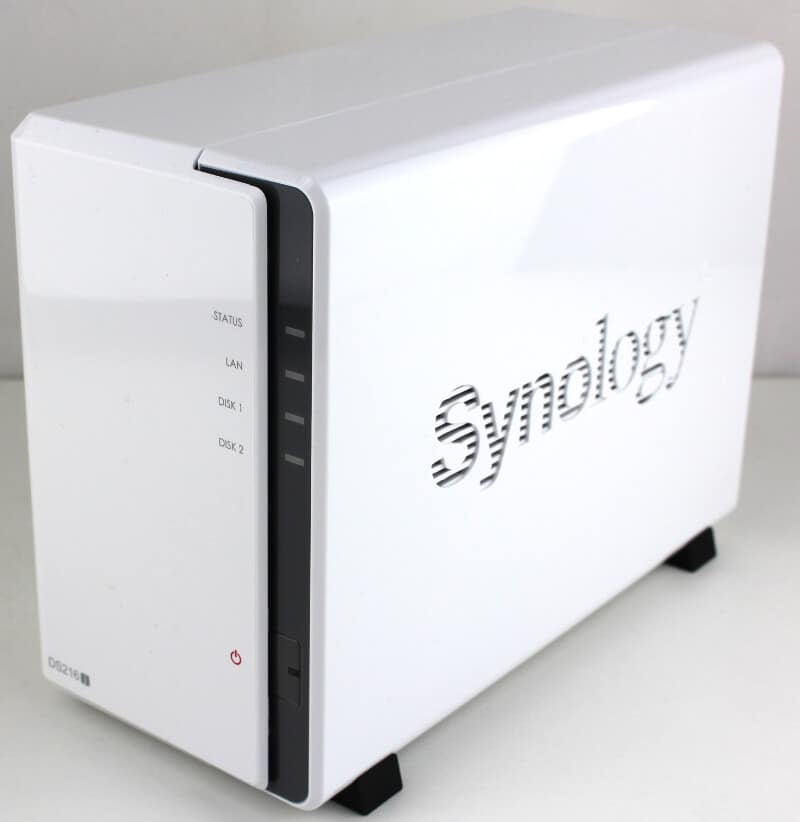 Synology sent me their newest NAS unit for this test and it was quite fun to play around with the new DiskStation DS216j for a while before we could release this review. The Synology DiskStation DS216j is a 2-bay NAS server designed for home and personal usage. It allows you to build your own private cloud that surpasses that commercial and free options by far with the added bonus that you store all your files in your own home instead of some server somewhere in the world.
The DS216j isn't just for cloud usage tho, it also comes with all the other features you would want from a NAS. It can act as a powerful multimedia streaming system as well as share your data among PCs and smart devices without blowing your budget out of the water.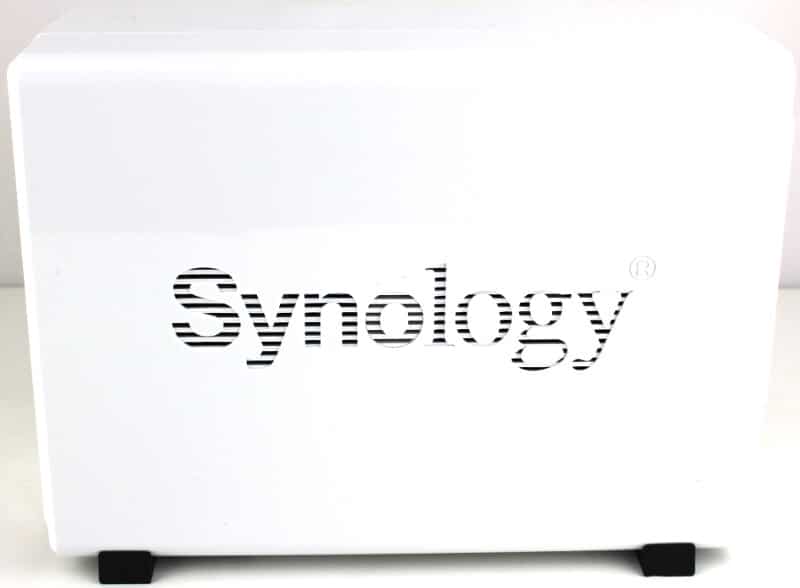 The versatile NAS server is built around a Marvell Armada 385 88F6820 dual-core processor with 1.0GHz and it comes with 512MB DDR3 onboard. That doesn't sound like much, but it is plenty for a device like this and it's still able to deliver an average performance over 112MB/s reading and 97MB/s writing under an RAID1 configuration and shared with a modern Windows environment. The processor is also equipped with a hardware encryption engine in order to offload intensive encryption calculation away from the main CPU.
Where we often see USB 2.0 ports present on entry-level NAS devices, Synology cut them away completely and opted for a pure USB 3.0 setup, and that's not anything that they'll hear any complaints about. It is a lot faster and since it's backward compatible, there is no need for USB 2.0 ports anymore. Next to the USB connection it also features a single Gigabit Ethernet RJ45 connector for the network connection and it fully supports WiFi connections too, but that requires a compatible USB WiFi adapter.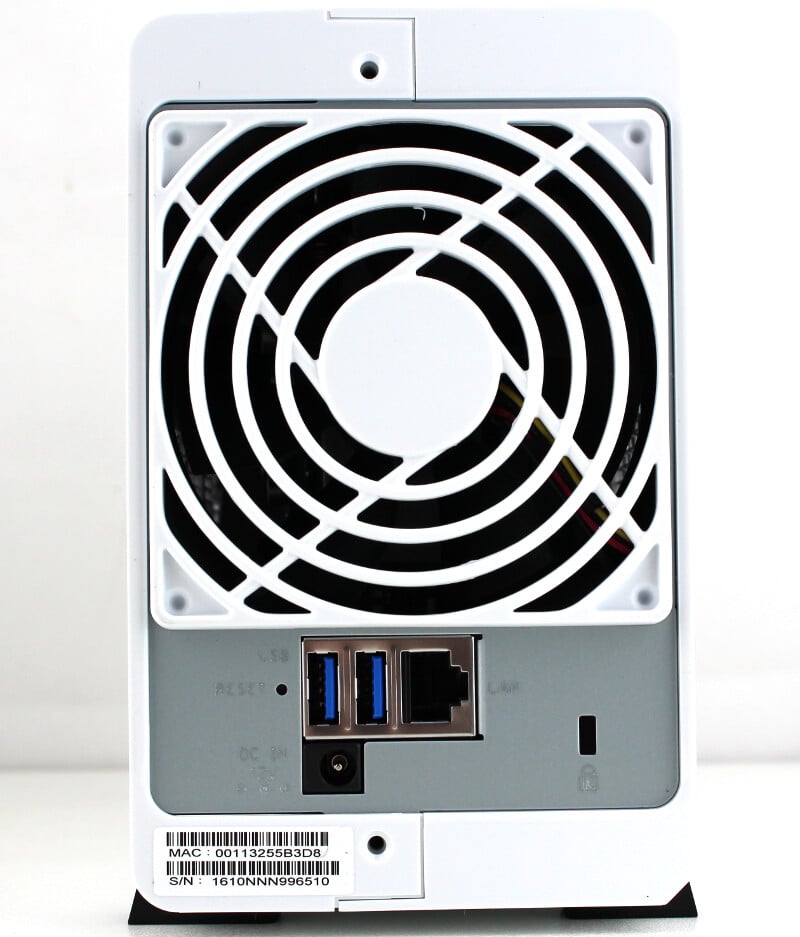 The front is kept simple with four LED indicators that can have their brightness adjusted in 4 level of intensity. This can even be done by scheduling so you always have the proper amount of light to see what's going on. There aren't any front connectors on this model, but there is a power button to turn the device on and off.
Despite the low-sounding specifications, the DS216j is a pretty powerful NAS that manages to stay very efficient at the same time. It has a low power consumption of just 14.85 watts during access and 6.95 watts during hibernation which makes DS216j an eco-friendly NAS and one that reduces the overall operating expense.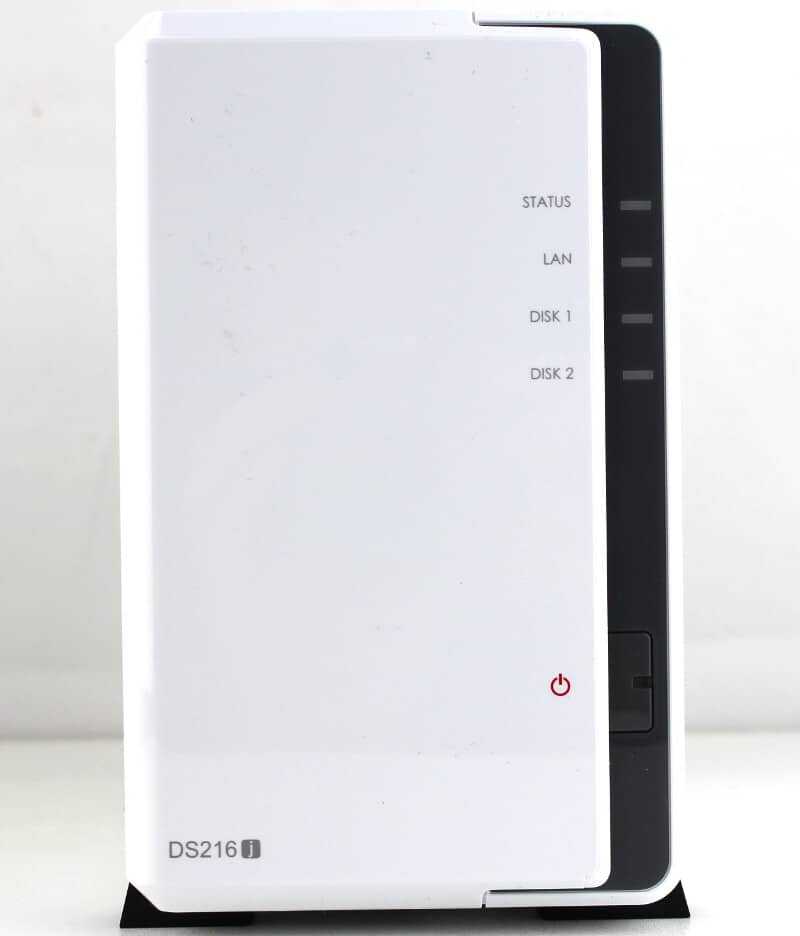 Whether you want to connect from Linux, Windows, or Mac OS, the DS216j has you covered. Mobile platforms are also widely supported and you'll find all the apps you need in the iOS and Google stores. Coupled with the impressive cloud functionality, Windows AD and LDAP support, and built-in security features you know that you got an all-rounder that will satisfy even demanding users.
The DS216j is fully DLNA certified which makes streaming a breeze. Whether you use normal DLNA compatible devices, Chromecast, or Kodi players, the NAS can connect and stream all your content with ease. It also offers transcoding for video and audio files in order to provide the best possible streaming experience no matter what device you're using, what codecs, and what resolutions it supports.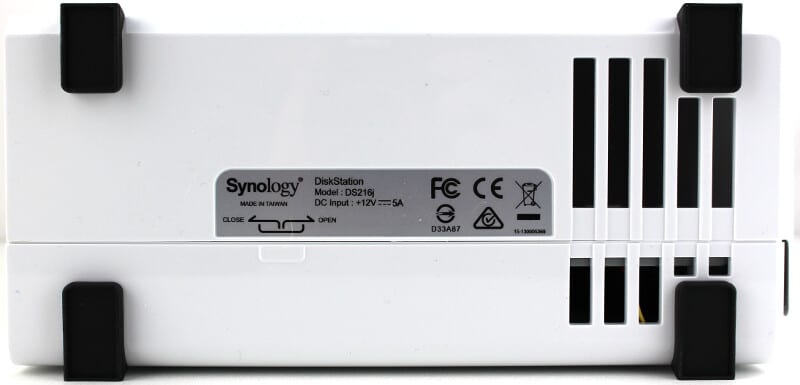 With DS216j, you have abundant of tools to easily manage your multimedia data. Photo Station's intuitive design allows you to effortlessly organize photos into customized categories, smart albums, and blog posts; as well as link them to social networking websites like Facebook, Twitter, Flickr, and Weibo with just a few clicks. Audio Station comes with a built-in lyrics plugin, Internet radio, and support for DLNA, AirPlay, and Bluetooth speakers for quality playback. With Video Station, you can watch movies and TV shows online and record your favorite programs with a DVB-T, DVB-S or DTMB tuner.
The NAS is built in the same simple 2-piece case that we've seen before and it's one that has proven itself time over time. It's easy to separate and install your hard drives into the system, and it won't take you much more than a minute.
Each drive will be mounted on small rubber pads and the screws are also connected through small rubber rings in order to absorb vibrations from the drives and thereby decrease the noise creation and expand the lifetime of your drives.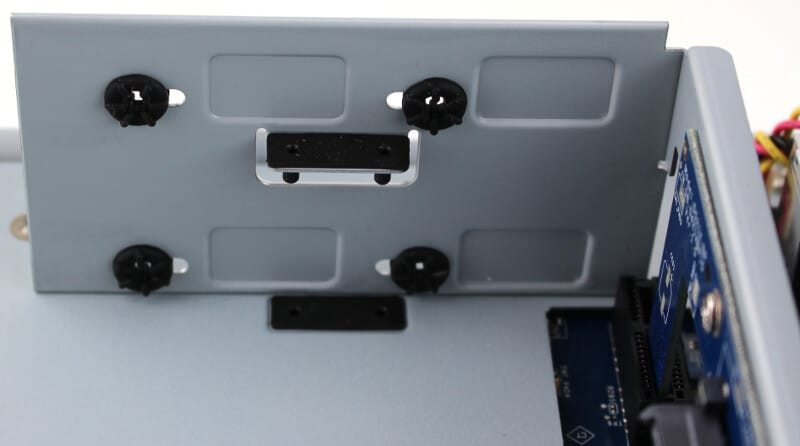 But enough of the hardware, it's time to install my trusted WD RED 6TB drives and dive into DSM 6.0 with all its features.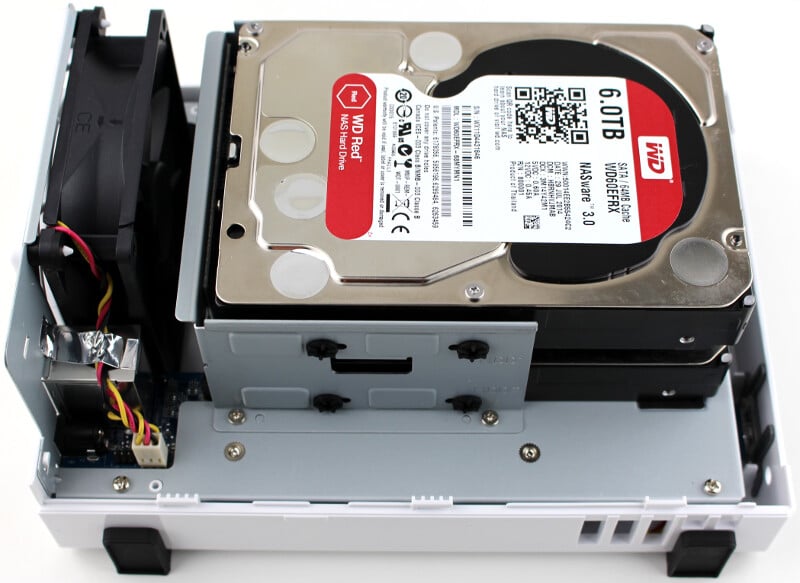 Specifications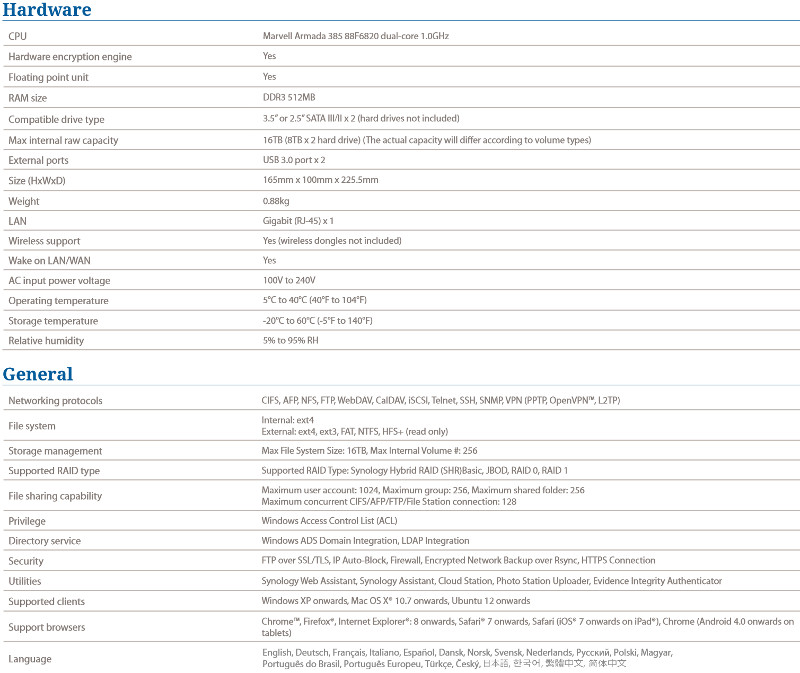 Package and Accessories
Synology's DS216j comes in a simple package like we've seen from more and more of their systems lately. I really like this simple approach as there isn't any need for some fancy package. It needs the basic information that you can identify it, and it does.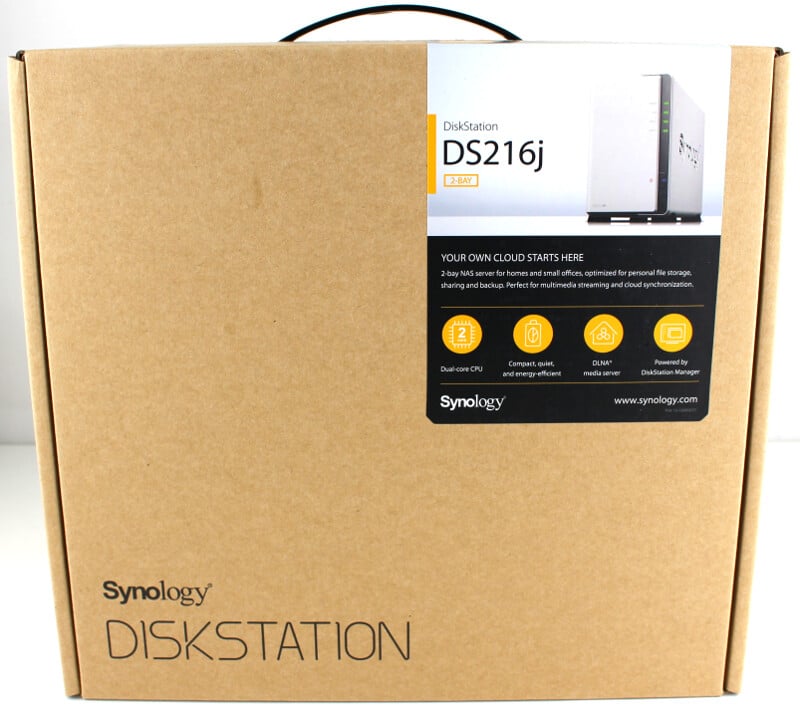 The rear provides more details on the hardware and the package contents.

Inside the box is a power supply and power cord for the region where you purchased it, an RJ45 LAN cable, a Quick Install Guide, and all the screws you need.