Synology DiskStation Manager (DSM) 6.1 Review
---
---
---
Bohs Hansen / 7 years ago
Introduction
---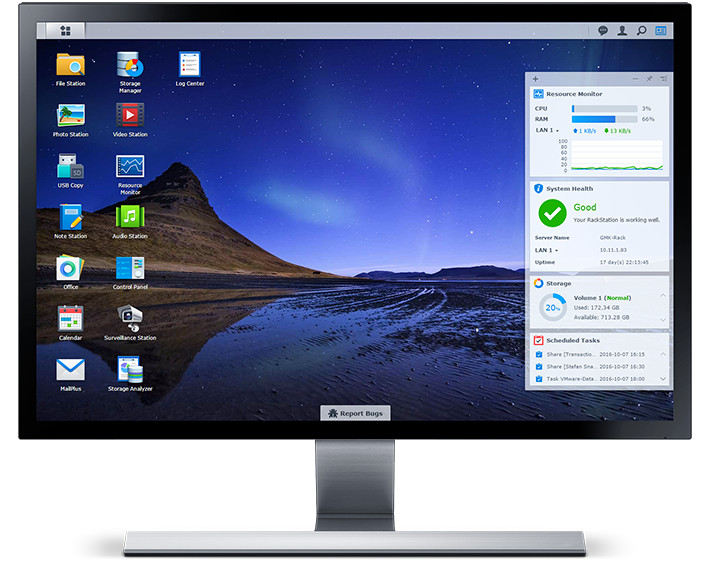 When it comes to reviews, I am mostly doing hardware based reviews, and while my regular NAS reviews show a lot of the software too, they don't go into that much detail. Today is different as I'll be taking a closer look at Synology's latest DSM version, 6.1. The new Synology DSM 6.1 was in the final Release Candidate state when I started this review and at the time it's published, DSM 6.1 will be live.
Any operating system is in constant evolvement, and that is no different when it comes to NAS devices. While it isn't as visible as it is for your day-to-day workstation, it is the key to all the functions and features that you're using every day. This time, most improvements are designed to help businesses tackle new challenges in a better and more efficient way, but most of them are just as useful for home users and enthusiasts. Among the new features are Active Directory Server, enhanced performance with SM server-side copy feature, and self-healing of files.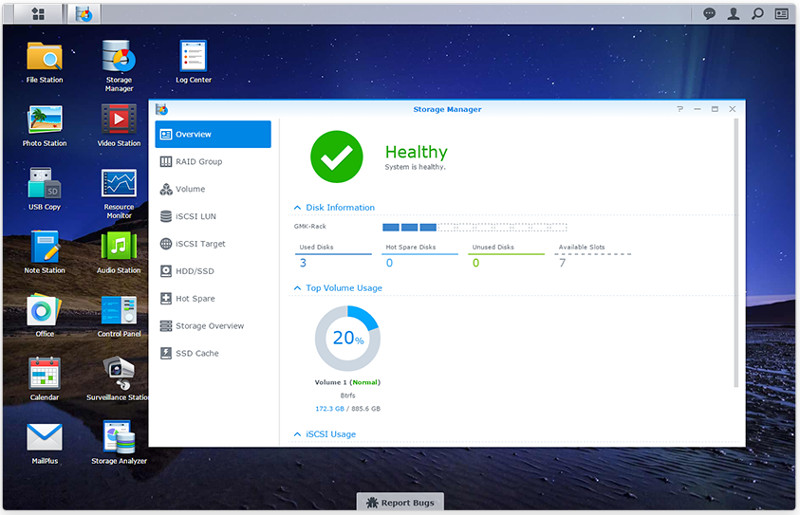 One of the really cool new features is thanks to the Btrfs file system which can auto-detect corrupted files with mirrored metadata. Should a file get corrupted, the system can recover it. This will work for a wide array of RAID modes, including RAID 1, 5, 6, and 10 as well as Synology's proprietary SHR arrays.

That's already awesome, but it gets better. We will stay with file safety for a bit here and talk encryption. Encryption is becoming a more and more vital feature and you can now also encrypt pre-existing shared folders, and that includes the homes folder. Topping that off, you can also mount encrypted folders automatically now by using a physical USB flash drive as the key and thereby getting rid of the need to memorise and enter keys yourself.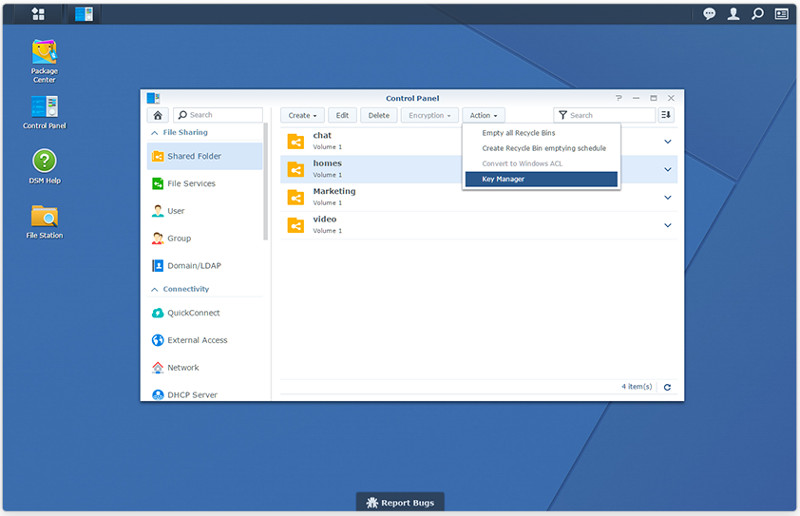 The Active Directory Server is another neat feature, allowing you to transform your Synology NAS into a domain controller and thereby streamline your IT maintenance. Create policies that automatically install certain software pieces or system updates on all your employees' systems from a central location and eliminate the need to visit each one of them and do it manually. That saves a lot of time, keeps your enterprise running more smoothly, and best of all, saves costs on staff hours.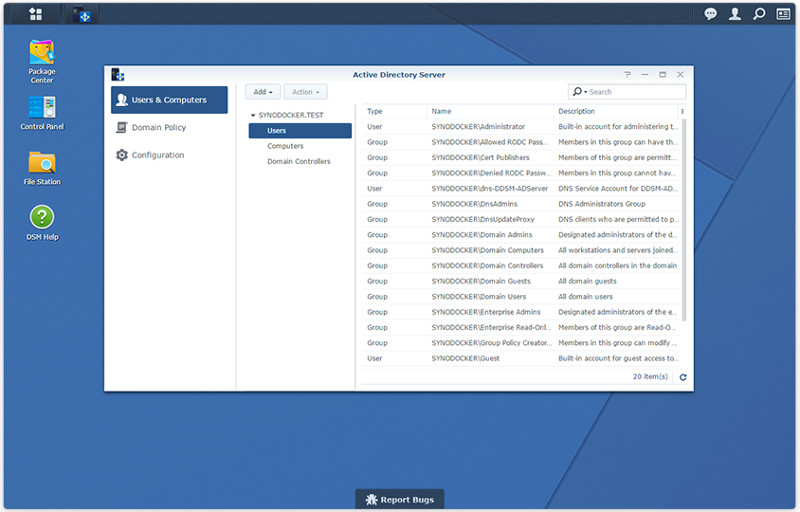 The resource monitor is in itself a basic tool that's easily overlooked, but it's a powerful one when you need to find what might be lagging your system or just want to have a general overview of the utilisation during peak periods. In this new DSM version, it's better than ever before and it can create reports of running applications and information with a lot more details. The Performance Alarm is another new feature within the monitor which can send warnings based on resource utilisation and thereby help IT administrators to take the appropriate measures right away and before things get out of hand. While we're at ease of use for administrators, now it's also possible to migrate from SHR-1 to SHR-2 setups. That makes it a lot easier to increase the disk redundancy to allow for two drives to fail and still keep all your data safe.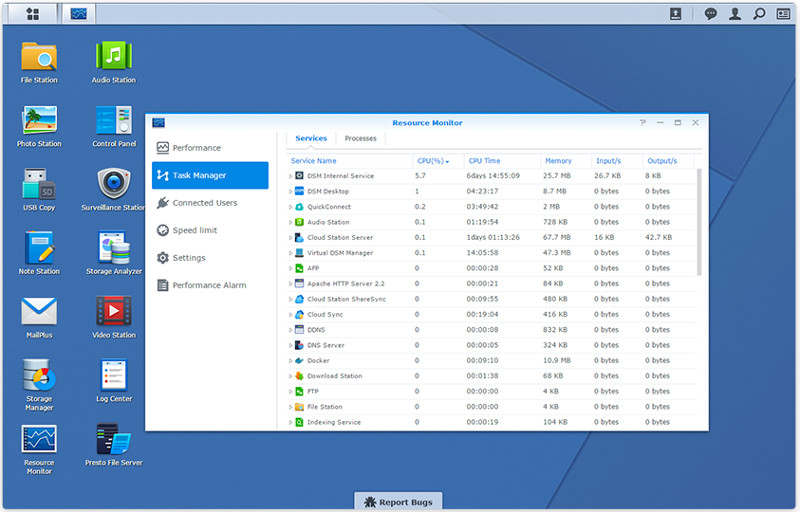 The Btrfs file system doesn't just bring the self-healing mentioned above, but a lot more. It has quickly become my favourite file system and with the Instant SMB server-side copy might help do so for you too. The standard SMB server-side copy requires processing time even when the data is copied to the same volume. Not so with the help of Btrfs fast-clone technology. It allows for instant file copy over SMB on your computer if the source and destination are on the same Btrfs volume. The same file system also allows you to designate multiple shared folders with specific usage quotas to be used as backup destinations for Time Machine backups. In addition to that, SMB is now also supported on Time MAcchine on MacOS Sierra.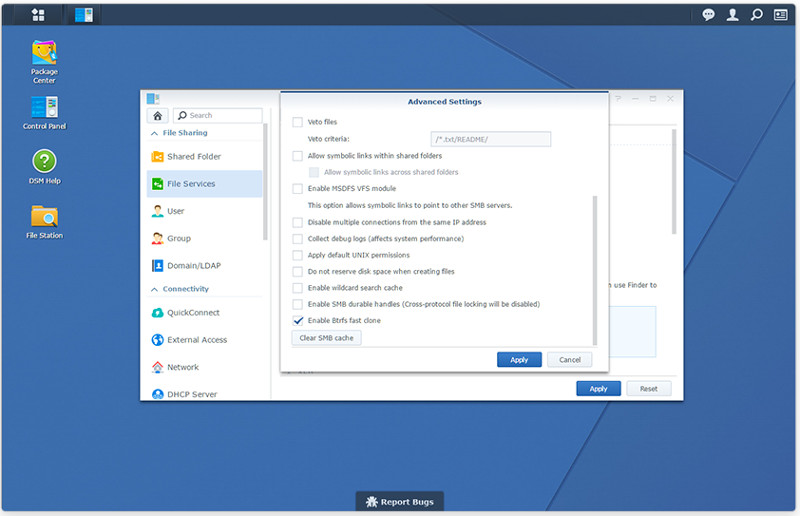 More new features include improved account protection against brute force attacks, a more flexible update system with improved code signing to prevent non-trusted sources from intercepting update requests, and more.