Synology DiskStation Manager (DSM) Software Introduction
---
---
---
Bohs Hansen / 6 years ago
Introduction
---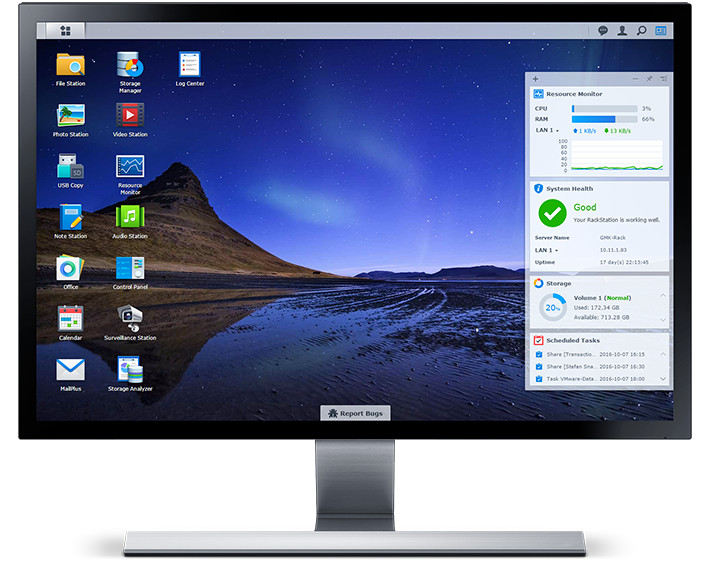 Below the surface of any Synology NAS beats a heart in the form of DSM or DiskStation Manager. The operating system has been in development for a long time, proven by the current version 6.1 with 6.2 in the beta stage. There have been several updates to every generation, and none were skipped, which shows how much work Synology has put into the system.
This article should be considered as part of Synology NAS reviews done on this site. Instead of using a lot of time describing the same features in every review, we've split the software part into its own article. That saves us some time which we can put into fresh and interesting articles and reviews.
Additional to this article, we have several OS reviews of DSM: DSM 6.0 Review, DSM 6.1 Review
Synology DiskStation Manager (DSM)
Synology's DSM brings all the features you'll want to the table, but how many of them you can run at once, depends on the actual NAS model. That's a given. You need hardware able to deliver the performance required. That said, the basics aren't any problem for any of their devices. You get cross-platform file sharing and file syncing. That includes Windows, Mac OS, Linux, as well as mobile devices. Apple's i-devices and Android devices are both support, but so is Windows Mobile. In fact, Synology is the only NAS manufacturer with a full list of mobile apps for Windows. Something I'm pleased with as I'm a happy Windows 10 mobile user and wouldn't want to go back to anything lesser.
Whether you want to backup data from your workstations or servers, other NAS devices, or vice versa, it's no problem for DSM. Cloud sync is also available, and Synology runs their own QuickConnect cloud service. With it, you can turn your NAS at home into your personal cloud server and keep full control of all your files.
A cornerstone of most NAS' are the multimedia functions. Even if they don't have direct outputs for audio or video, they can stream to almost any device. Mobile devices, computers, TVs, and other smart devices can easily access all your media files stored on your Synology NAS.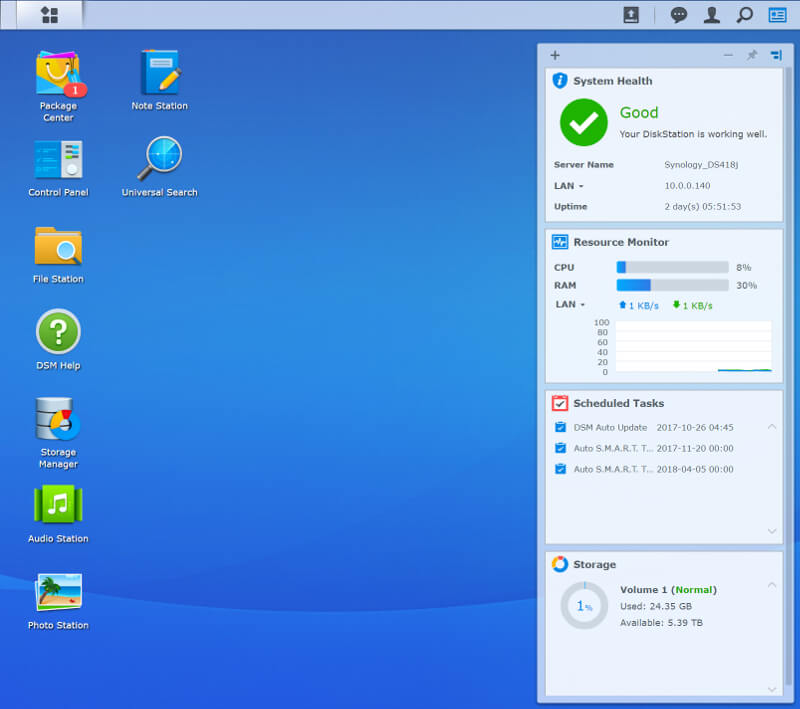 Professional Tools
Synology's DSM can do a lot more than just file sharing and backups of your files. It also provides a complete virtualization solution ranging from iSCSI storage over virtual machines to container technology. Everything you need to develop all your ideas.
General productivity is easy too with the document and spreadsheet functions. There's no need to rely on third-party solutions for your collaboration needs. Email and web servers are also easily installed and so is a surveillance station for your IP cameras.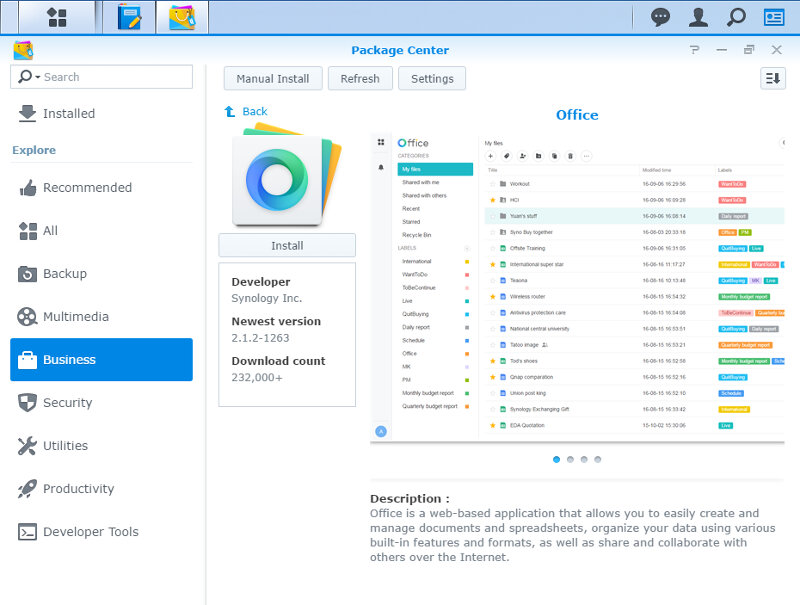 Easy to use, for everyone
One advantage of a NAS is the easy management, and that includes novice users and first-timers. You don't need a degree in computer science or years of experience to use DSM. If you can read what's on the screen, you can do it. That's not a lot, which makes it is open to almost anyone. There's also a comprehensive help system built into the OS for when you need a little more information.
Data security is an important factor, whether you run your NAS for business reasons or when it's just as a centralised storage for your memories and media files. DSM has a great set of features in that area too, protecting your NAS from sophisticated threats.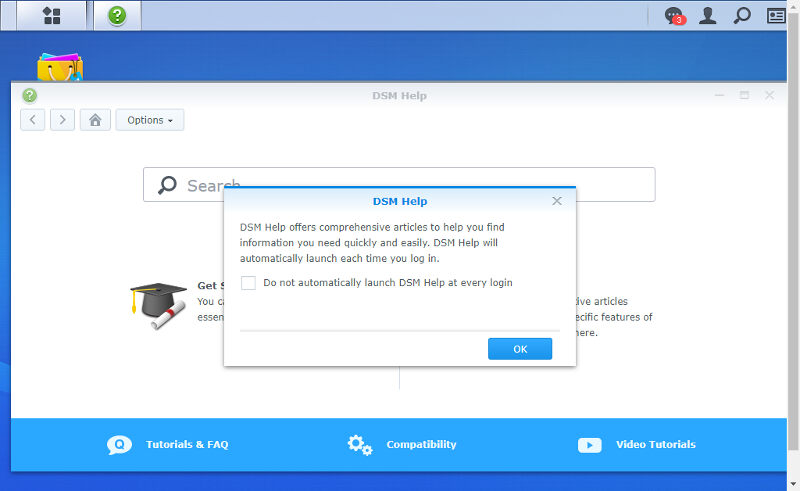 Seagate IronWolf Health Management
Synology also supports Seagate's IronWolf Health Management functions. The IHM functions don't just report trouble once the problem has arrived, such as SMART does. IHM helps with the prevention of trouble by predicting it and warning you in advance.