Synology Releases M2D17 Dual M.2 SSD PCIe Caching Card
---
---
---
Bohs Hansen / 5 years ago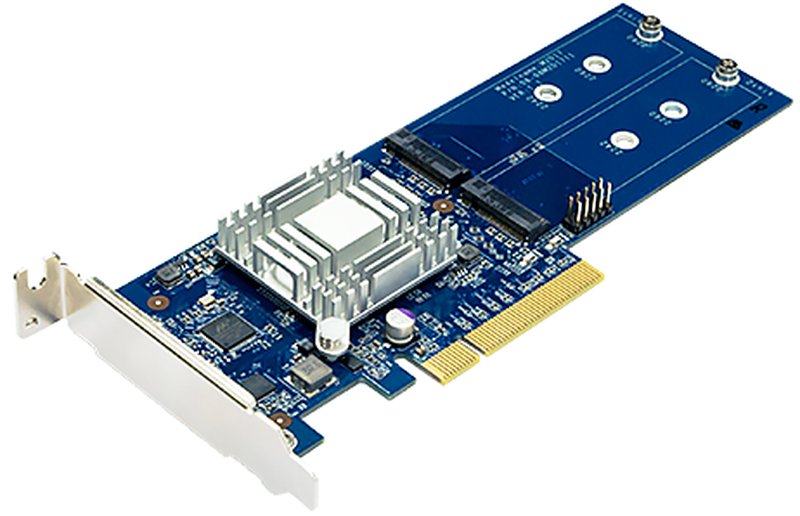 Those who wish to get an extra level of performance in their NAS will usually opt for solid state drives to do so. But that does, for the most part, have the downside of occupying two or more of your drive bays with SSDs. That decreases the available drive bays for HDDs and thereby your overall storage capabilities. To combat this, Synology released a new add-in card compatible with the latest NAS models allowing you to install two M.2 SATA SSDs via a PCIe slot.
The new add-in card is called the M2D17 which can be broken down to M.2 for the compatible drives and D17 for the new DS1x17+ units. The M2D17 adapter is compatible with any SATA-based M.2 solid state drive in either 2242, 2260, or 2280 form factors.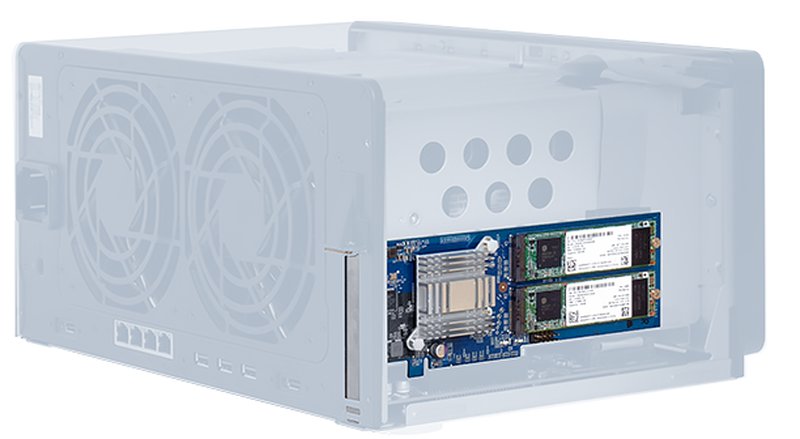 A five-bay NAS unit such as the DS1517+ will only have 20TB RAID5 capacity when used with traditional 2.5-inch SSDs. With the M2D17 card installed, you can use all five drive bays for 10TB HDDs and get a 40TB RAID 5 volume while you still enjoy the benefits of high-IO through the SATA cache.
The new add-in card is only officially specified for use in the new DiskStation DS1517+ and DiskStation DS1817+ NAS devices, but that doesn't necessarily prevent them from working in other devices and systems. The card uses a PCI-Express 2.0 x8 slot for its connection and it is a low profile card.
As with other Synology products, the new Synology M2D17 M.2 SSD adapter comes with a 3-year warranty coverage.