Synology Router RT1900ac High-Speed Wireless Router Review
---
---
---
Bohs Hansen / 7 years ago
A Closer Look
---
It is time to take a closer look at the Synology Router RT1900ac and the first thing that we haven't seen close up on the first page are the available LEDs. There is one for each wired and wireless connection as well as a status one. A full set.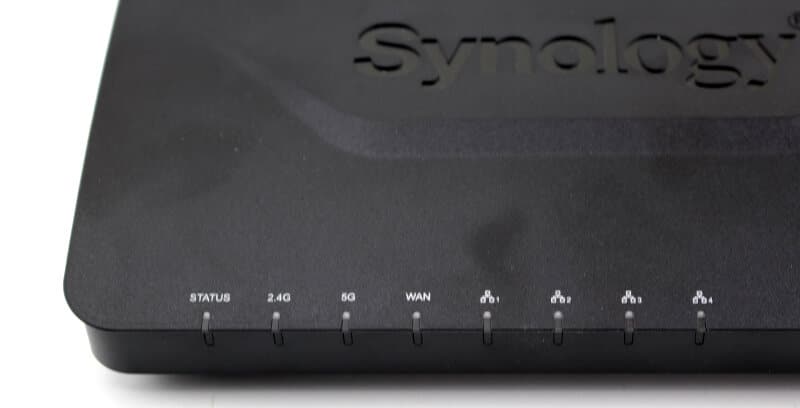 The eject button also features a multi-coloured LED to show the status of attached devices.

The bottom of the router has mounting holes in the middle that can be used for the included stand or to wall mount it. The two feet seen at the top of this image can easily be removed should you wish an even flatter design, they're just attached with the one screw each which can be placed back into the router once the foot has been removed. The middle features a sticker with the relevant information such as default router settings, MAC address, and serial number. We can also spot the reset hole at the top of the photo.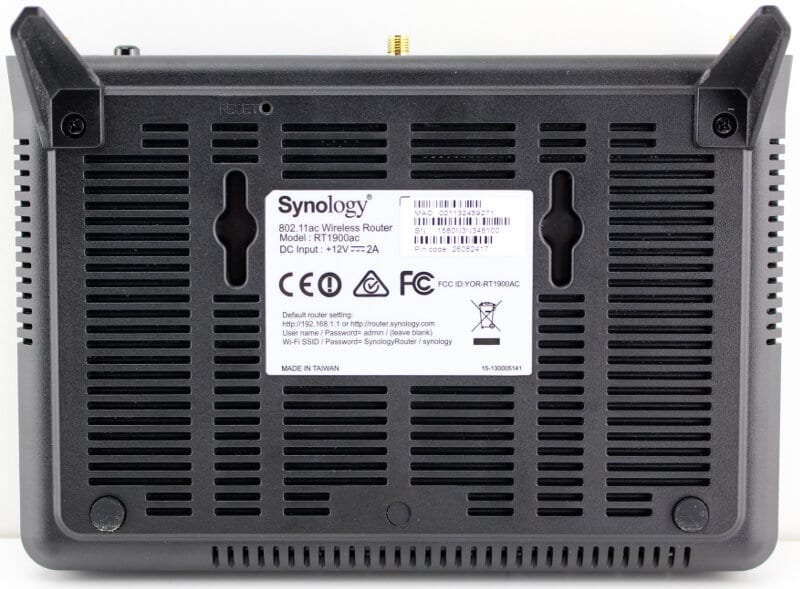 We find a PCB that is fully occupying the space inside the chassis once we open the RT1900ac up. This is naturally not something you should do yourself. The first thing that springs into the eye is the large passive heatsink placed over most of the motherboard. A size like this should ensure proper cooling for the CPU, RAM, and other parts soldered underneath.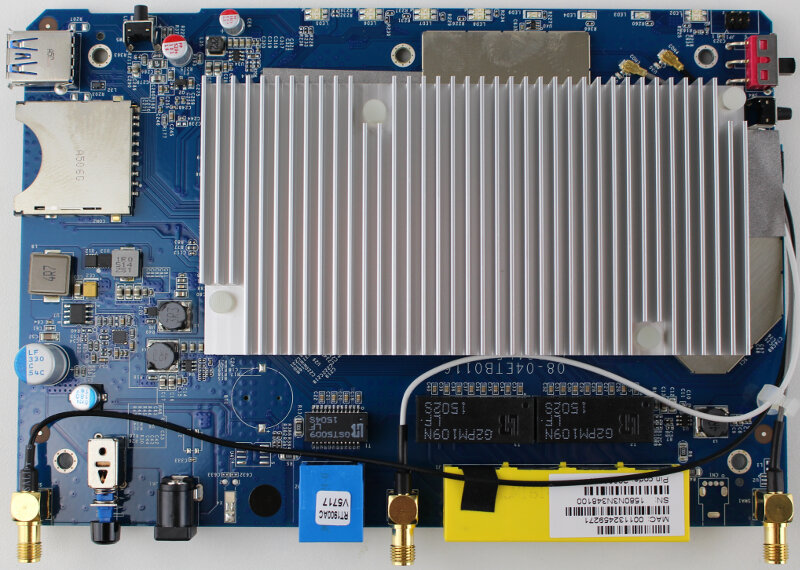 The rear of the PCB doesn't feature much besides a few chips and a switch.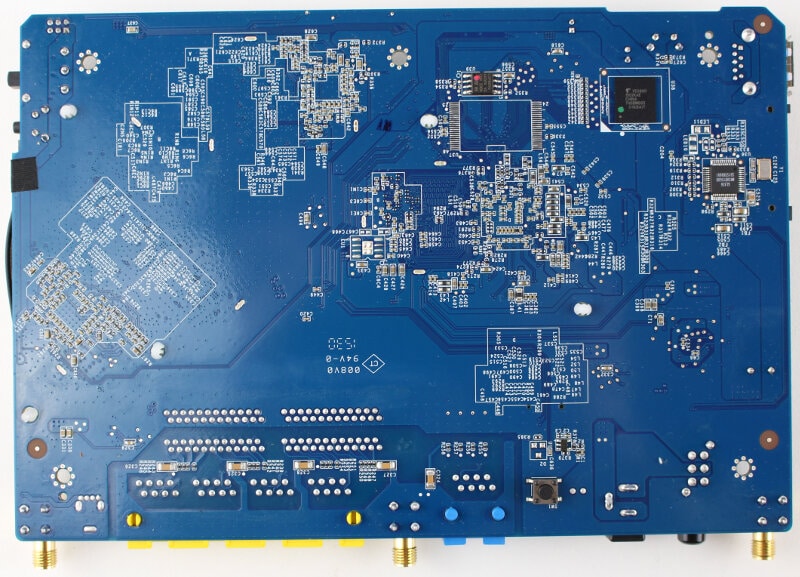 You can see a few close-up shots of some of the features below and there really isn't that much to say to it. Buttons, switches, and ports.