Nightdive Studios Confirm System Shock Remake (on PC) is "Largely Complete"
---
---
---
Mike Sanders / 2 years ago
While once representing one of the most iconic PC gaming franchises, it's hardly any secret that the recent history of System Shock has been more than a little troubled. – This is, admittedly, largely focused on the often delayed and regularly confusing status of System Shock 3. It shouldn't though be forgotten that a remake of the original is still in production (albeit, having also suffered from more than a few similar difficulties).
Well, while saying it's in production, we actually have a pretty exciting update. Following a report via TechPowerUp, in regards to the PC version at least, developer Nightdive Studios has confirmed that the work is done! – The bad news, however, is that we're still going to have to wait a little while before we get to try it out!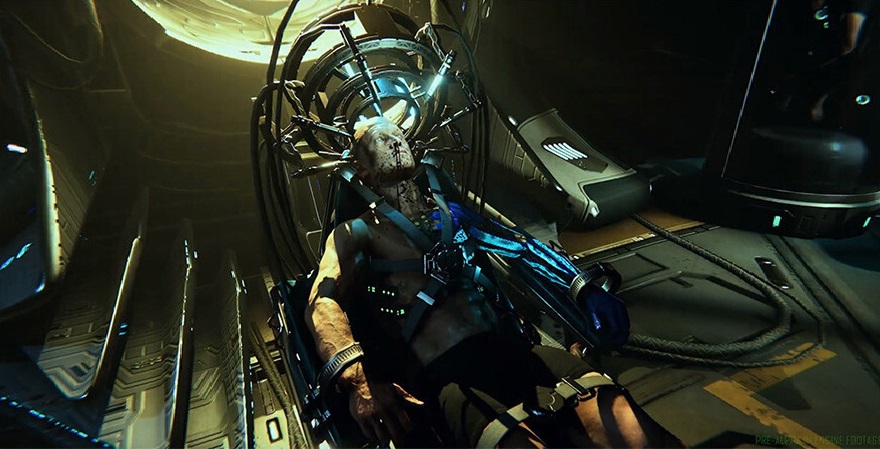 System Shock Remake
Yep, apparently, the PC version of the System Shock Remake is "largely complete". You might, therefore, be wondering why you can't actually play it yet. Well, the answer to that is quite straightforward. Put simply, it seems that we're going to have to wait until they've finished the console ports of the title which, comparatively speaking, seem to be significantly behind the PC version.
All going well though, for both PC and console, this is still set for a 2022 release… Probably.
What Do We Think?
It's admittedly a little frustrating to know that the PC release is very close to being finished, but we're going to have to wait a bit longer yet for them to catch up on the console versions before we get to check it out. – Additionally, although perhaps asking for too much from a franchise which is almost as synonymous with delays as "Cyberpunk 2077", it would've perhaps have been nice if they could've given us a firmer release date.
By and large though, it would appear that the System Shock remake is on track to arrive this year. And based on the comments made here, we'd likely expect to see it drop around October. – And don't forget too that, as an added bonus, if you pre-order the System Shock remake now, Nightdive Studios will throw in a free copy of System Shock 2 Remastered which is also expected to arrive at (give or take) the same time.
If you do, therefore, want to learn more, you can check out its official Steam website via the link here!
What do you think? – Let us know in the comments!