T-Mobile CEO Confirms Unlimited Data Plan Has Restrictions
---
---
---
John Williamson / 8 years ago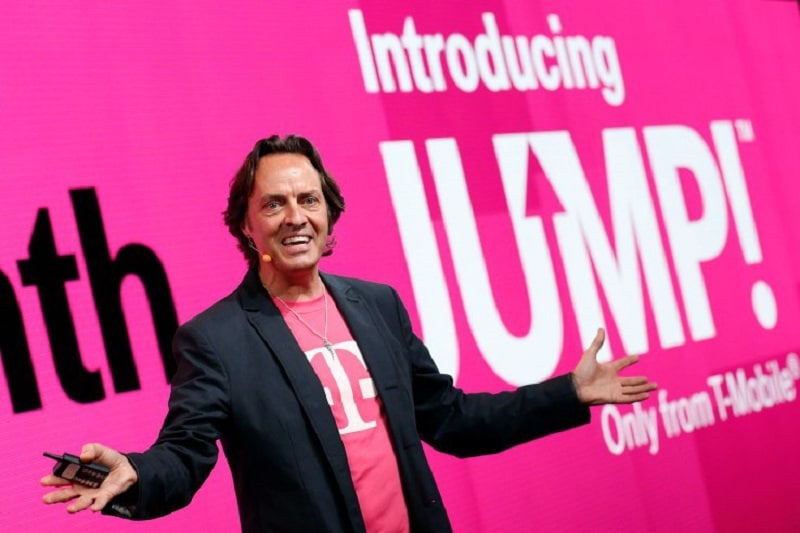 T-Mobile's CEO, John Legere has made a very direct announcement accusing some customers of flagrantly abusing the networking infrastructure. The controversy surrounds T-Mobile's "unlimited" 4G LTE data plan which costs $80 per month and includes 7GB of tethering before network traffic management occurs. According to Legere, there are 3000 customers using up to 2TB of data per month and concluded that users have been:
"..stealing data so blatantly and extremely that it is ridiculous."

"I'm not sure what they are doing with it – stealing wireless access for their entire business, powering a small cloud service, providing broadband to a small city, mining for bitcoin."
Supposedly, the people in question are bypassing the 7GB tethering limit by using an LTE network to download content on their phone via a browser. In reality, the proportion using 2TB of data or more is only 0.01%. Therefore, this public damnation of such a small sector of T-Mobile's consumer base seems rather foolish and not a brilliant idea from a PR perspective. On the other hand, at least the company is being transparent and clearly defining what constitutes fair use.
Technically, the term unlimited refers to an uncapped plan but many network providers utilize a fair usage policy in the small print. Personally, I feel these companies have to make the terms explicitly clear and perhaps change the wording from unlimited. This is because, the wording could constitute as false advertising and you cannot expect customers to inspect the small print. Perhaps T-Mobile feels this small percentage is affecting their profit margins and wants to set out a clear strategy for the future when it comes to acceptable data usage.
Thank you TechCrunch for providing us with this information.