Tanner Productions Remakes Top Gear in Just Cause 2!
---
---
---
Gabriel Roşu / 8 years ago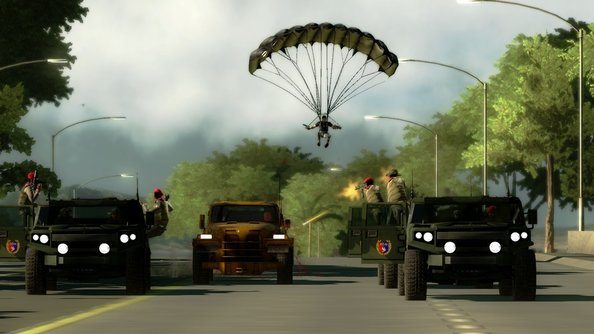 While Jeremy Clarkson may be gone form BBC, his voice recording can now be seen in Just Cause 2 machinima. It looks like Tanner Productions have taken the audio clips from one of Top Gear's challenge segments and put it in a footage of Just Cause 2.
The sound clips come from the original Top Gear show, where the presenters are spit into two teams, each racing to get from their shared starting point to a hotel a few hundred miles away. Richard Hammond and James May are said to have travelled by plane, while Jeremy Clarkson went by car.
In the video below, it looks like Tanner Productions adapted the sequence to the tropical island of Panau, having a perfect outcome to the whole thing.
The video comes to a turning point where they start creating new scenes around the audio clip, having Hammond and May shot down by a missile or Clarkson attacked by a gang of machine-gun wielding paramilitary.
The video is extremely amusing to watch and maybe we can see the entire back catalogue from Top Gear recreated in a Just Cause 2 sequel. What do you guys think?
Thank you PCGamesN for providing us with this information