Team Group Introduced the Team MiDRIVE for MacBooks
---
---
---
Bohs Hansen / 8 years ago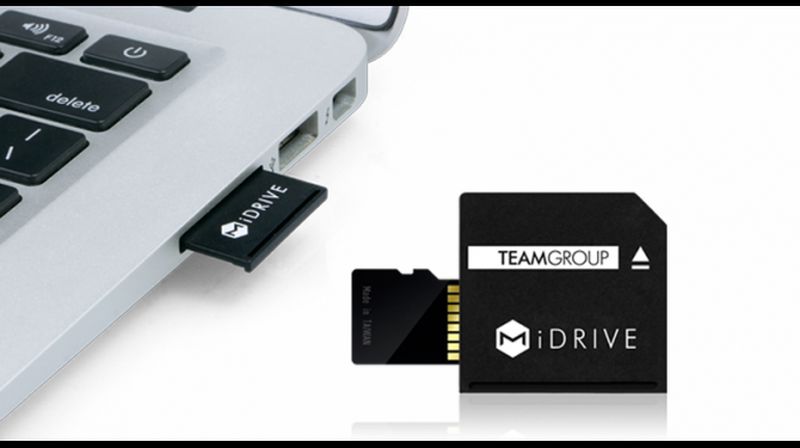 One of the downsides on MacBooks is the limited internal storage and no way to really upgrade it on the fly. Team Group has now created the Team MiDrive for just that and it plugs neatly into the side of your MacBook.
The Team MiDrive makes use of a UHS-1 high-speed memory card and comes as either 64GB or 128GB versions out of the box. With the expandable design and through the help of the high-speed memory card, MiDRIVE is able to take a step further to improve the storage capacity and the file management efficiency. Continuing Mac's exquisite minimalist design and also satisfying users' needs for both practical and personal style, the exterior features an ultra slim and short design with classic black and white pattern.
The included Team UHS-1 memory card can read with up to 60MB/s and write with up to 20MB/s. That's no groundbreaking speed, but it's not that bad either. It surely isn't a replacement for USB 3.0 drives and their speed, but it has the benefit of sliding into the laptop instead of sticking out like a flash drive does.
Team Group did not reveal any pricing or availability in their announcement, but the new Team MiDrive with 64GB and 128GB should be available shortly.