TeamGroup Unveil New Products Including DDR5 Memory, AIOs, and Portable SSDs
---
---
---
Mike Sanders / 2 years ago

At the COMPUTEX 2021 Virtual Expo in May, TEAMGROUP presented the core value underlying its new products in 2021: "Chill the Heat, Feel the Speed, Make it Big", representing cooling, DDR5, and large capacity storage solutions, the three major focuses TEAMGROUP builds its new products and design concepts around. Following a new announcement, however, TEAMGROUP has now formally confirmed the launch of many new product lines!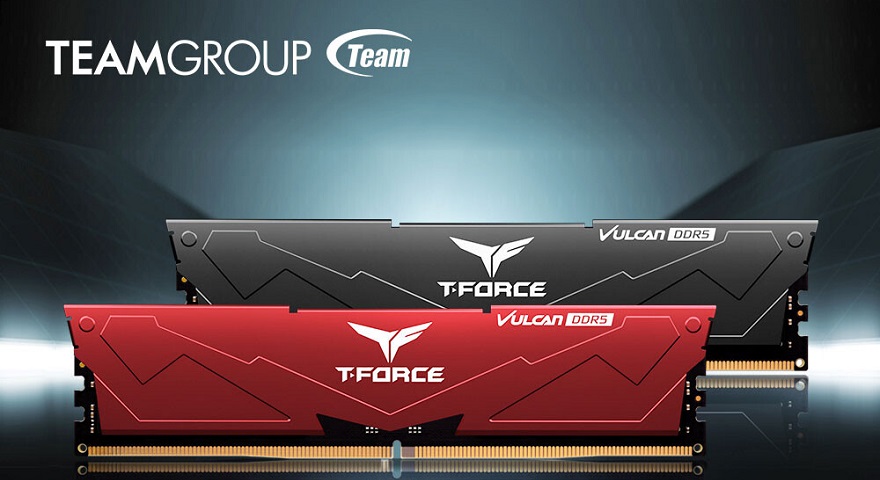 TEAMGROUP Announce SSDs, AIOs, DDR5 Memory, And More!
In recent years, TEAMGROUP has been focusing on developing diverse cooling solutions and applying unique materials to the SSD of the Gaming product line, T-FORCE. Inspired by the four natural elements of wind, fire, water, and earth, TEAMGROUP has utilized four exclusive components of cooling to T-FORCE gaming products. The wind element can be found in TEAMGROUP's CARDEA A440 Pro M.2 PCIe SSD as further improvements are made on existing aluminium fin thermal conductivity technology for fluid ventilation and more effective cooling performance. The impressive read/write speeds of the CARDEA A440 Pro are also approaching the defined maximum speeds for Gen4 x4 by PCI-SIG at an outstanding 7,400/7,000 MB/s.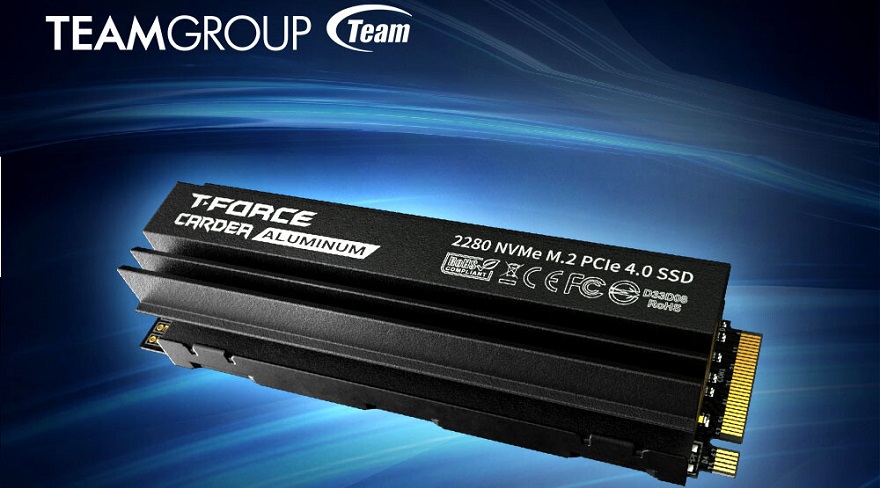 The fire element is integrated into the aerospace-grade ceramic heat sink used by T-FORCE CARDEA Ceramic C440 M.2 PCIe SSD. Produced from burning furnaces, the ceramic heat sink features tiny pores and a lightweight body, setting it apart from the aluminium ones. Moreover, the ceramic material can prevent the interference of electromagnetic waves, and the incredibly high thermal design power (TDP) rating making it more resistant to retaining heat. CARDEA Ceramic C440 SSD has read/write speeds of 5,000/4,400 MB/s and is available in the capacity of 1 TB and 2 TB.
Since the launching of the world's first liquid cooling M.2 SSD, CARDEA Liquid M.2 PCIe SSD, TEAMGROUP has continued to make breakthroughs in R&D in response to the rapid developments of PCIe interfaces and rising read/write speeds. As such, close-looped water cooling systems are replaced with a looped liquid cooling one, and the exclusive all-in-one integrated water cooling system was developed, which will be revealed at the online event tonight. Make sure to tune in for the first glimpse of the latest water-cooling technology.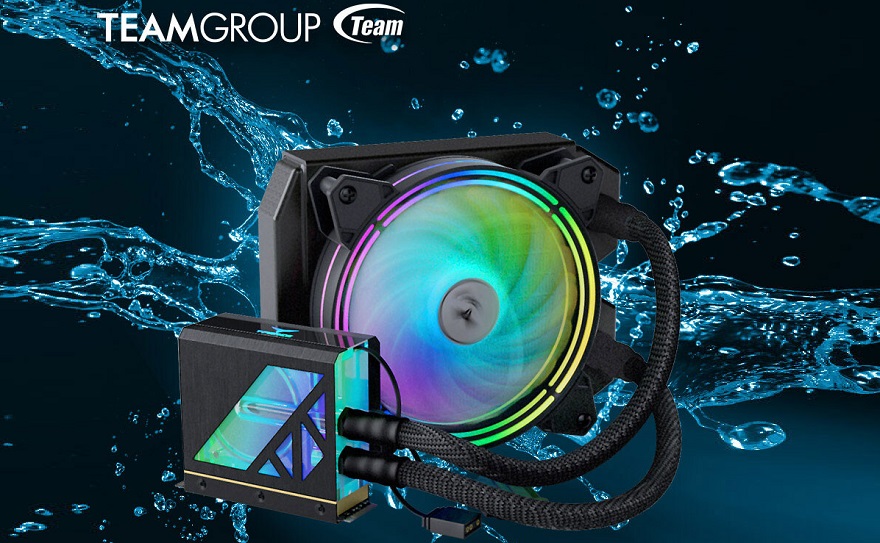 TEAMGROUP has long looked to the thinness and lightness of graphene and has utilized its strong thermal conductivity and excellent cooling properties. Graphene has therefore become an essential element in TEAMGROUP's storage products, like foundations built on earth. The advent of T-FORCE CARDEA ZERO Z440 was widely discussed and its graphene/copper heat sink measured less than 1 mm in thickness, effectively eliminates interference during installation. With invention patents from the U.S. and Taiwan, the graphene/copper heat sink is indeed one of TEAMGROUP's most iconic technologies. TEAMGROUP was the first to introduce a white graphene heat sink last month, which is applied to the T-FORCE CARDEA A440 Pro Special Series M.2 PCIe SSD. The SSD for PS5 storage expansion is expected to be available in October 2021 and gamers are urged to take advantage of the incredible SSD when it hits the shelves.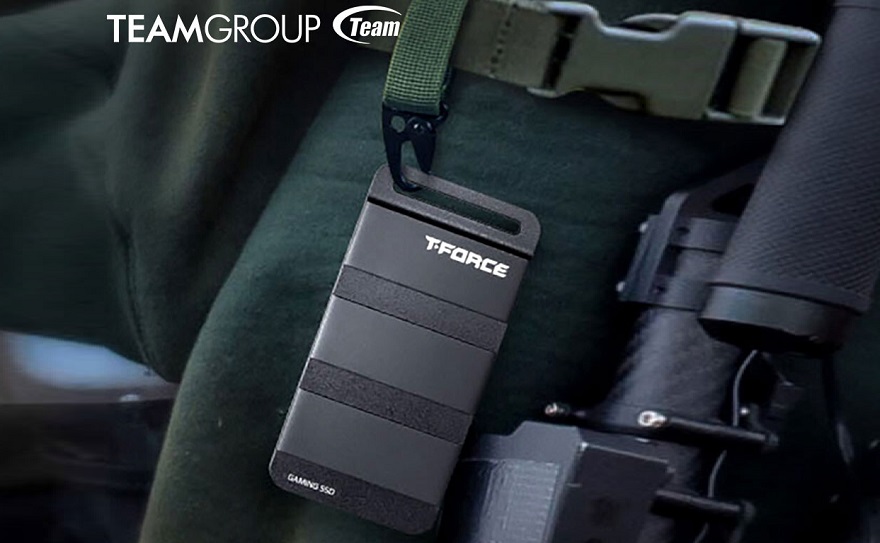 DDR5 Memory
Having identified the market needs of professional and HEDT (High-end Desktop) users, TEAMGROUP launched the top-spec 8X32GB kit for the popular T-FORCE XTREEM ARGB MEMORY in Q2 of 2021. The chip chosen underwent rigorous internal testing and is proven compatible with the TRX40 motherboards and ensured stable with dual-/quad-channel memories. Users no longer need to worry about compatibility issues and can enjoy a smooth multitasking experience with the T-FORCE XTREEM ARGB MEMORY. The memory is equipped with the industry's first full mirror reflection design and is undoubtedly the first choice for high-end gaming PC builders.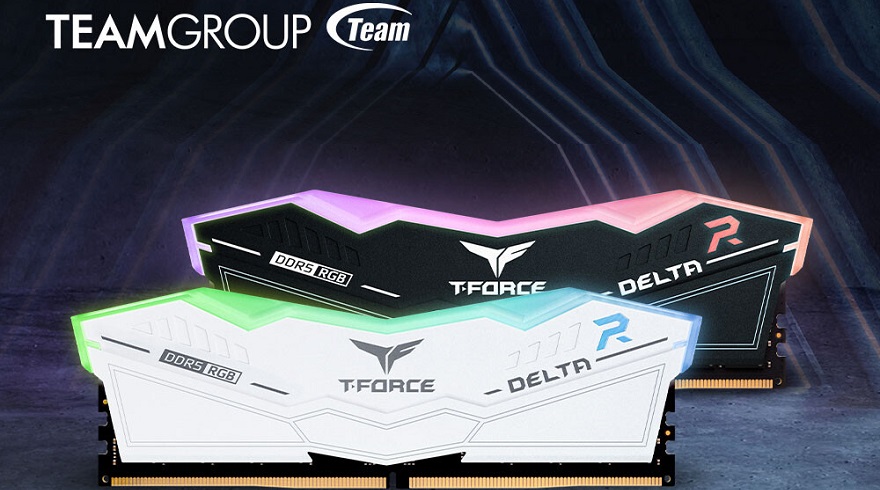 Where Can I Learn More?
At the time of writing, no specific release dates or prices have been confirmed for any of these new product launches. Following the conclusion of their event, however, if you do want to learn more, you can check out their official website via the link here!
What do you think? – Let us know in the comments!