Tech Armor Mobile PowerBank Roundup Review
---
---
---
John Williamson / 6 years ago
A Closer Look
---
Here we can still the full line-up in all its glory featuring contrasting designs due to the different battery sizes. Aesthetically speaking, I'm quite fond of the dark blue hue and colour uniformity on every model. This is great if you own a number of different capacities and want your setup to have a level of synergy.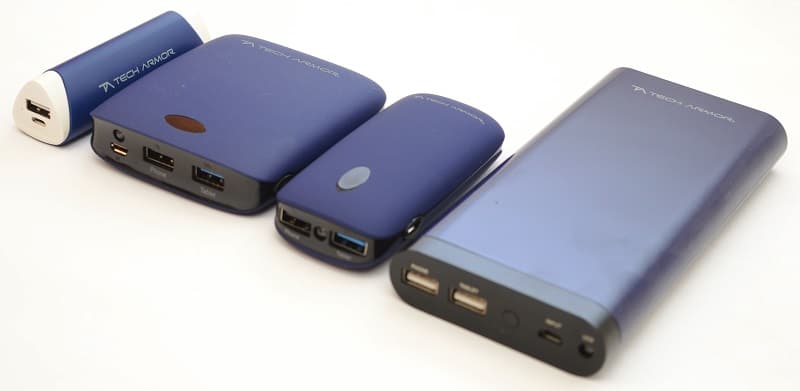 The 3000mAh option is surprisingly small given the impressive charging capabilities and can easily fit in a spare pocket. This is a great option if you can't carry a rucksack around and want to charge a high-performance phone without feeling too restricted. The white edges and primary blue colour contrast rather nicely to evoke a professional feel. While the plastic construction is fairly durable and didn't crack throughout the demanding testing procedure, it has a propensity slip through your fingers. Adding a textured rubber finish would have alleviated these concerns. Technically, the powerbank offers DC5V 1000mA on the input and output. In terms of dimensions, the unit comes in at 5.5 x 4.9 x 1.8 inches and weighs 5.6 ounces.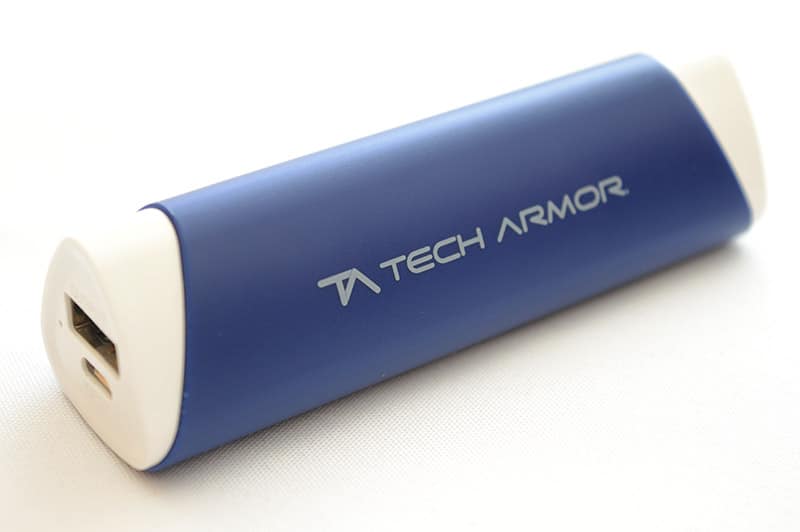 On a more positive note, the 6000mAh version has twice the capacity and contains more connectivity options. As you result, you can simultaneously charge two devices. This level of versatility is superb especially when you consider the small form factor. In contrast to the 3000mAh model, the 6000mAh edition utilises a gorgeous soft rubber coating which feels extremely elegant. This makes it a pleasure to use and evokes a more luxury feel compared to the low capacity option. Also, the 6000mAh powerbank integrates a larger LED to easily determine if the connected devices are charging. The unit's total capacity is 6000mAh/22.Wh with a Micro USB input of 5V/1.5A. Furthermore, the USB1 output is rated to a maximum of 5V/2.1A while the second port supports up to 5V/1.3A. This model measures 5.5 x 4.9 x 1.9 inches and weighs 8 ounces.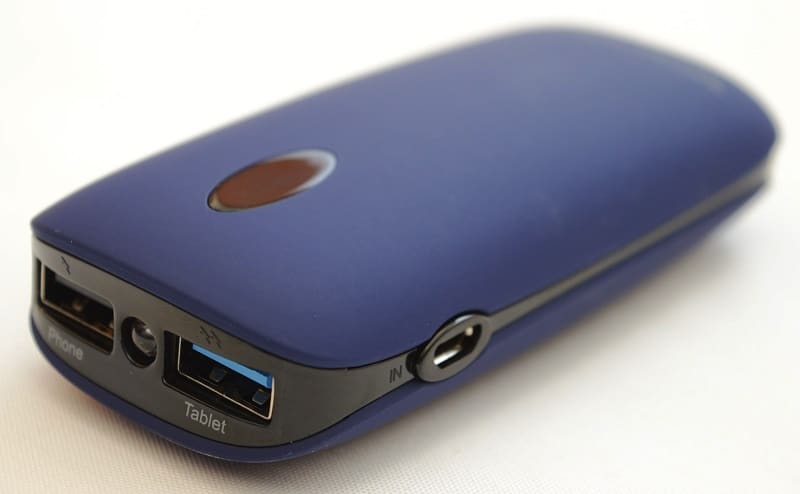 Next up is the 12000mAh model which consists of a wider design to house the larger battery. On another note, there's a mechanical button on the side to manually switch the unit off when it's not in use. The device features the same stunning softcover and fits in the hand in an ergonomic manner. Technically, the unit has a capacity of 12000mAh/44.4Wh, a Micro USB input rated to 5V/1.5A, USB 1 output with a maximum of 5V/2.1A and USB 2 output supporting up to 5V/1.3A. Despite the exceptional capacity, it's still quite portable with a size of 6.5 x 4.8 x 1.8 inches and weight reaching 12.3 ounces.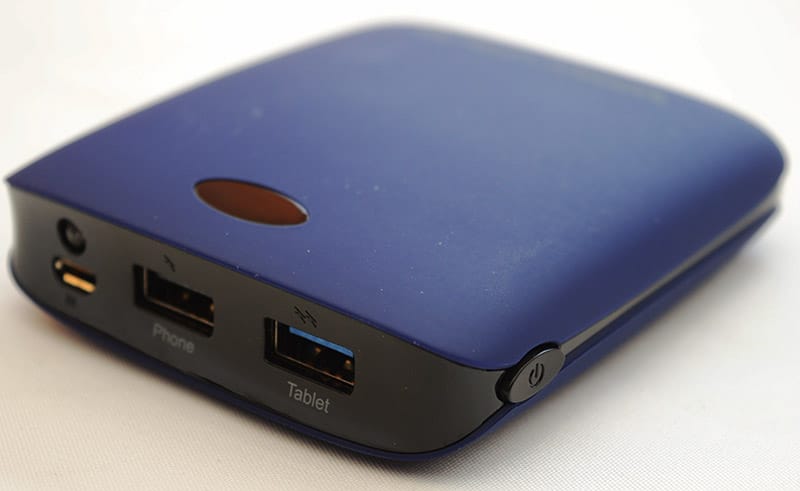 As expected, the 20800mAh unit adopts a fairly large form factor and is designed for storing in a backpack or handbag. Sadly, the unit features a really glossy finish which attracts fingerprints ridiculously quickly and became quite scratched after only a few days use. While this doesn't affect the functionality, it's irritating and I was surprised to see the cover awash with micro scratches. On the other hand, it's not overly noticeable with the naked eye and the finish should hold up even in strenuous usage scenarios. Despite this, I would have preferred a matte coating instead. The device has a capacity of 20800mAh/77Wh with a Micro USB 5V/1-2A input. There's two USB outputs in total, one supporting a maximum of 5V/1A and the other topping out at 5V/2.1A. The product measures 9 x 4.9 x 2.4 inches and weighs 12.3 ounces.