Tegra K1-Powered Nvidia Shield Tablet Confirmed
---
---
---
Peter Donnell / 9 years ago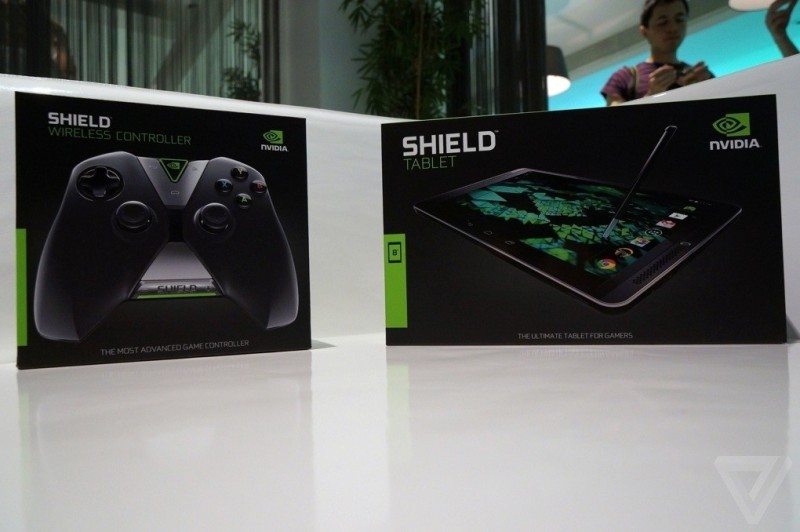 Rumours have been flying around recently in regards to what Nvidia have been preparing to announce, we've seen rumoured specifications and images, but most importantly there was a massive leak the other day that we can now confirm was 100% true, the Nvidia Shield Tablet is real!
Nvidia have now confirmed that the Shield Tablet is real and it offers some pretty incredible specifications given it's modest price tag of $299. It features a stunning 1920 x 1200 display, the fastest mobile gaming processor on the market today, the Tegra K1, mini-HDMI out for 1080p link up to your big screen, powered by the latest Android OS, PC game streaming to the device (like the original Shield), WiFi and 16GB of internal memory, although you can invest a little more in the $399 model for 32GB storage and LTE capabilities. There are more parts to the unit, as you can buy the Shield wireless controller separately for $59 and a hard cover for $39.
Being the most powerful android gaming device on the market is no bad thing and with game streaming capabilities, Twitch integration and a very competitive price tag given the overall specifications, we suspect this is going to be a big hit for Nvidia. If you're feeling left out of the party given the lack of availability of the original Shield outside of the US, you'll be happy to hear that Nvidia are going for a global launch and the official release date will be confirmed shortly, although we don't suspect you'll have to wait very long to get your hands on one, so you best start saving.
[youtube width="800″ height="450″]http://youtu.be/jfr0UMBvvTk[/youtube]
Thank you Tweak Town for providing us with this information.
Image courtesy of Tweak Town.