Tekserve's Massive Mac Museum is Being Auctioned Off
---
---
---
Alexander Neil / 5 years ago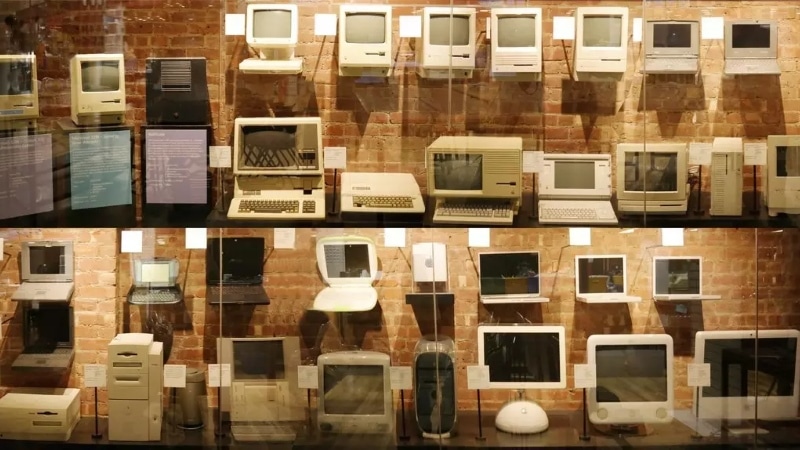 This week one of the longest-serving Apple dealers, Tekserve, and repair centered closed its doors after 29 years of operations in New York City. Along with the store's closure, the mass of historic Mac computers that occupied the store's 35-piece Mac Museum is also going, with the computers being auctioned off to the highest bidder.
Tekserve's Mac Museum only contains groundbreaking or special models of the computers and "consciously omits variants". Some of the highlights of the collection are a NeXtcube, from Steve Jobs' pre-Apple company, a 128K Macintosh signed by Steve Wozniak himself, a Lisa and a 20th Anniversary Mac. Bidding on the collection opened at $8000 dollars and has since shot up to around $30,000.
While the Macs may be the highlight, Tekserve also has some other exciting items on offer too. These items include a Blade Runner poster signed by Harrison Ford, Sean Young, Rutger Hauer, Edward James Olmos and Ridley Scott (at $550), a number of 'Think Different' posters (top price currently $200), a functional Aibo robot dog, an Apple Newton PDA and even the Tekserve store sign!
We can only hope that the Mac Museum ends up in the hands of someone who will ensure its place on public display in the future. If you fancy your chances at some pieces of computing history, the full collection can be viewed here, though, with only a few days left on the auction, you'll have to act fast if you want to secure something worth having.