Telltale Release 15 Minute Demo Of The Final Walking Dead
---
---
---
Mike Sanders / 5 years ago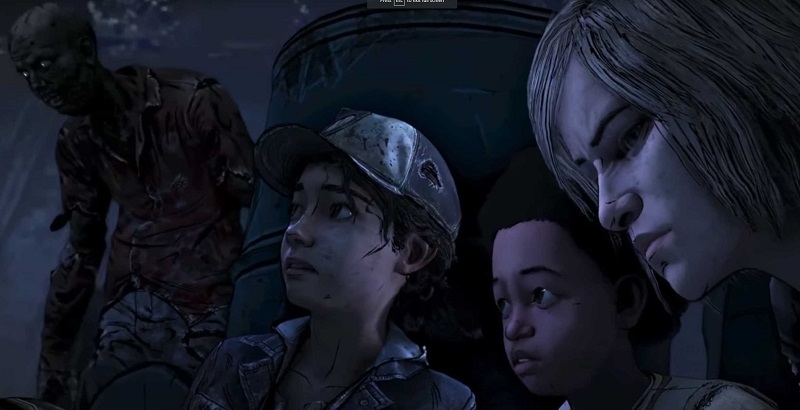 Telltale Release 15 Minute Demo Of The Final Walking Dead
Despite their most recent releases being a bit hit and miss, The Walking Dead has always proven to be the most solid series that Telltale Games has produced. With it all coming to an end with the final season though, many can't wait to see what fate awaits Clementine.
As a preemptive to the full release of the game, in a report via Eurogamer, Telltale Games has released a 15-minute demo from the first episode of the final season.
Good News and Bad News
Before you go off hunting to try this out, we should point out that this demo is only available for PlayStation and Xbox owners. PC gamers are unfortunately just going to have to wait until the full release. It does, however, give us a glimpse into what to expect from the game.

From what we can tell so far, it seems that Clementine has been reunited with AJ. He seems to have grown up a bit now. It also, however, appears that Clementine is again a lone wolf in a very dangerous world. She has, without doubt, become one of gamings most beloved protagonists.
When Is It Out?
The first episode of the final Telltale series of The Walking Dead will release on August 14th. Yep, we're just 2 weeks away. As before, the series will be released episodically. As such, we should expect to have our conclusion at some time in November (all going well).
If you are an impatient console gamer though, you can get a quick sneak peek of what to expect via your respective store pages. It seems that the opening is reasonably spoiler-free, so if you are avoiding the video, I'd say you could watch it without much danger.
What do you think? Are you a fan of The Walking Dead series? Do you think Clem will have a happy or sad ending? – Let us know in the comments!