TerraMaster F2-210 2-Bay NAS Review
---
---
---
Bohs Hansen / 2 years ago
The Packaging
TerraMaster packs their devices in a beautiful but simple blue box. The only identifying feature on most sides is the large TerraMaster logo in white.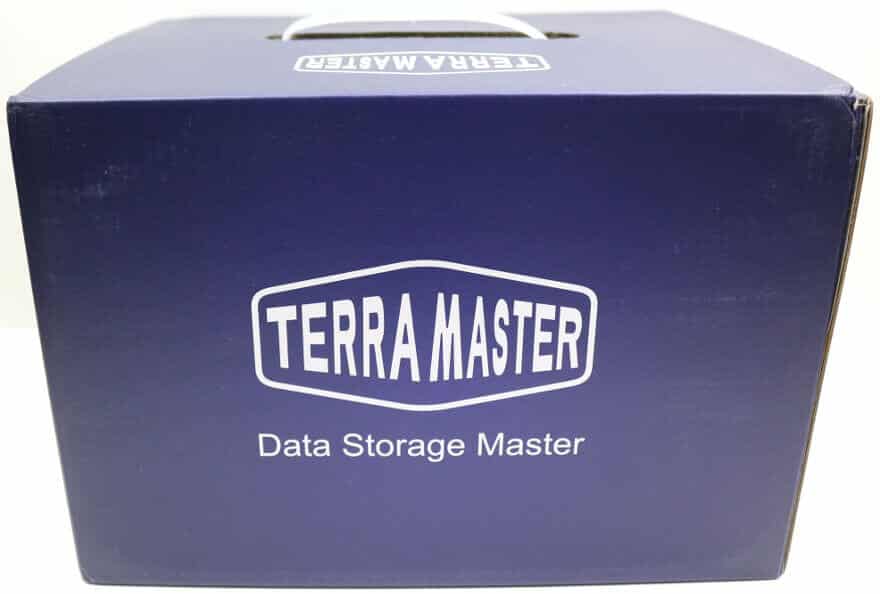 On one of the sides, there's also a sticker which has the details on the included device inside. The note has the serial number and all the vital information such as the model number and connection features.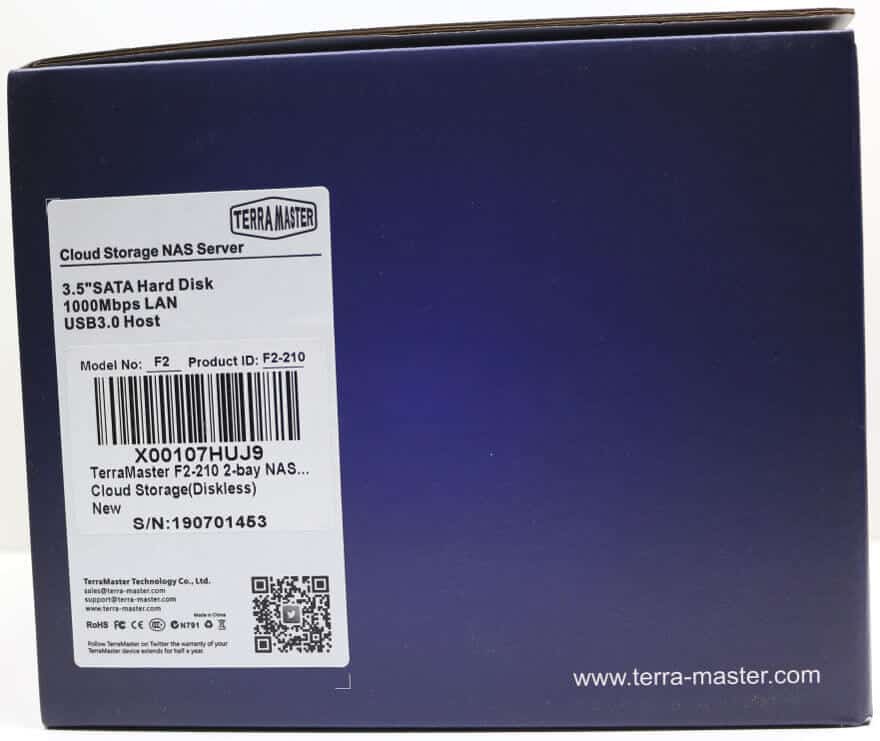 The NAS is packed well inside, making sure it arrives in perfect condition at your place. All the accessories are packed by themselves in a box next to the NAS.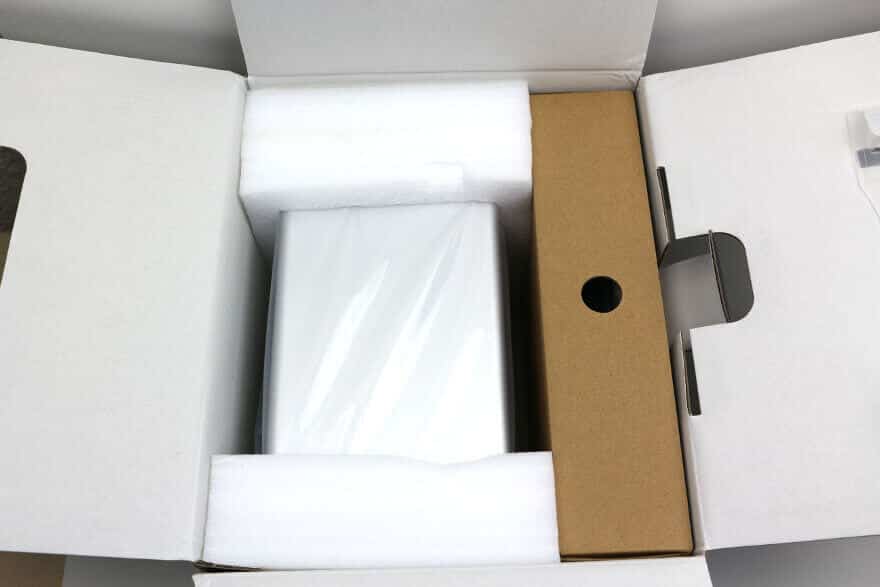 All individual parts are also packed in plastic and sealed with a TerraMaster sticker. Overall, TerraMaster has a great packaging which shows their dedication to quality. If a company pays that much detail to the small things, you know they also do it to the large ones.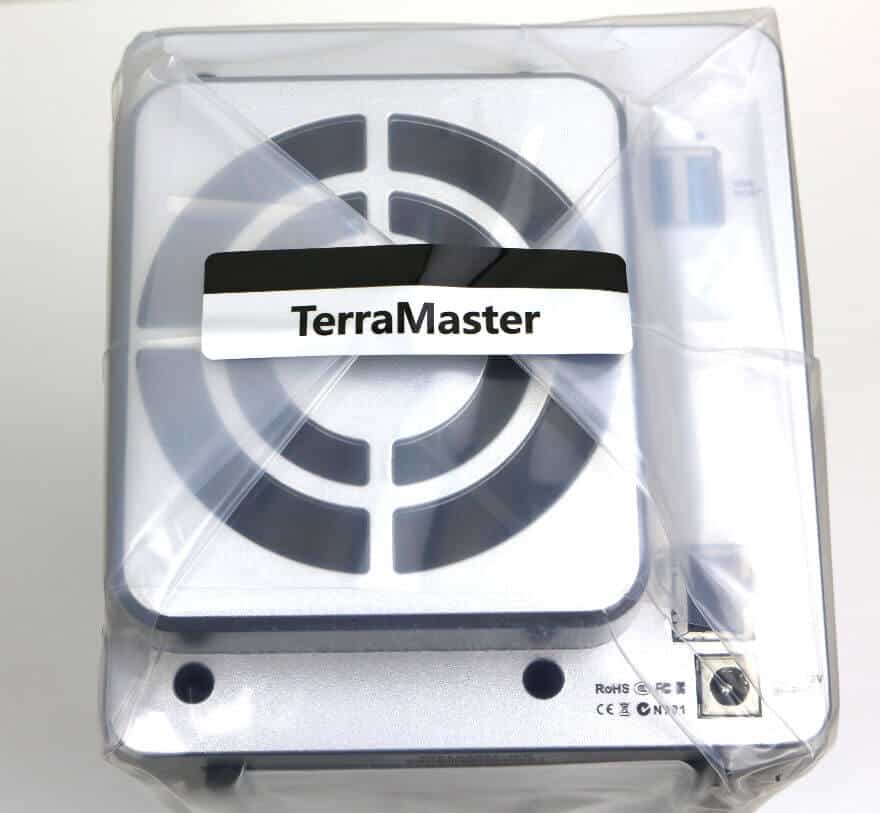 Included Accessories
You get a great accessories package when you purchase a TerraMaster NAS. There are plenty of screws to install either 2.5″ and 3.5″ drives. In fact, there are more than you need so you aren't screwed if you should lose a few. There's also a screwdriver included which allows you to set it up without having any of your own tools at hand. There's also an RJ45 cable and a power supply with a fitting connector cable for the region where you purchased the device. In this case there is a narrow EU plug and the 3 pronged UK version with built-in fuse.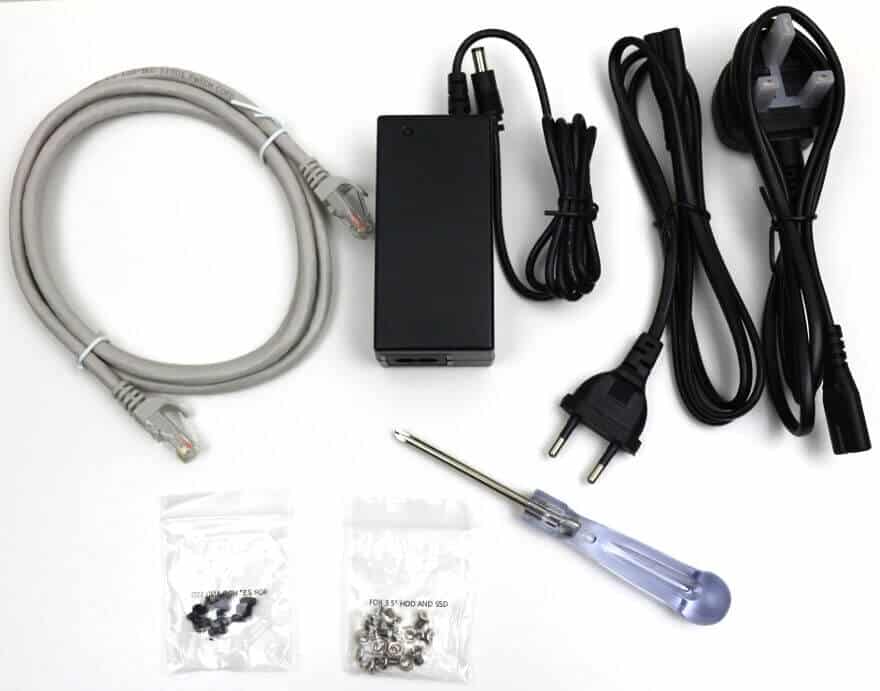 Naturally, it also comes with a quick start guide and a warranty note. That isn't all yet, there are stickers which allow you to label your drive bays.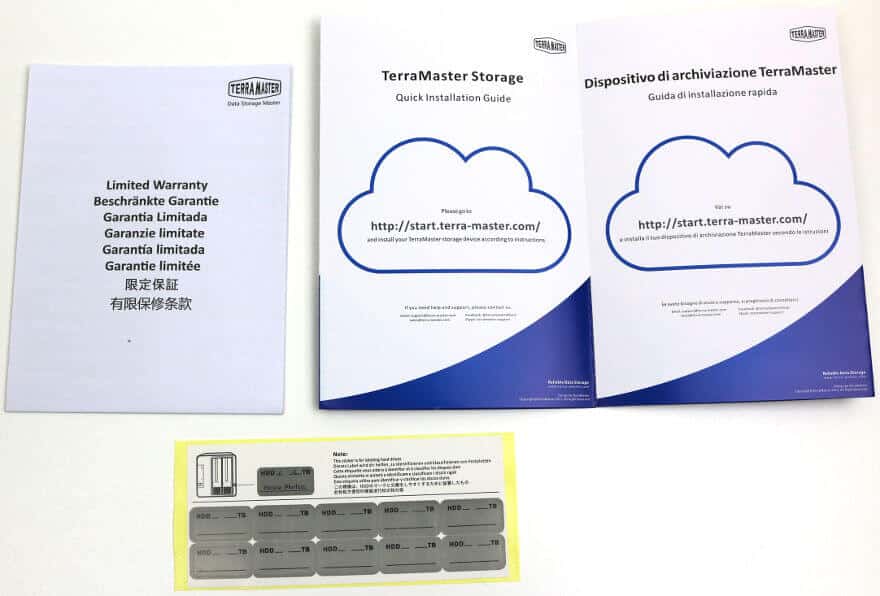 Specifications
The specifications are taken directly from the manufacturer's home page. You can find it here where there also might be more information.