TerraMaster Reveal the D5-300 RAID 5 Storage
---
---
---
Peter Donnell / 2 years ago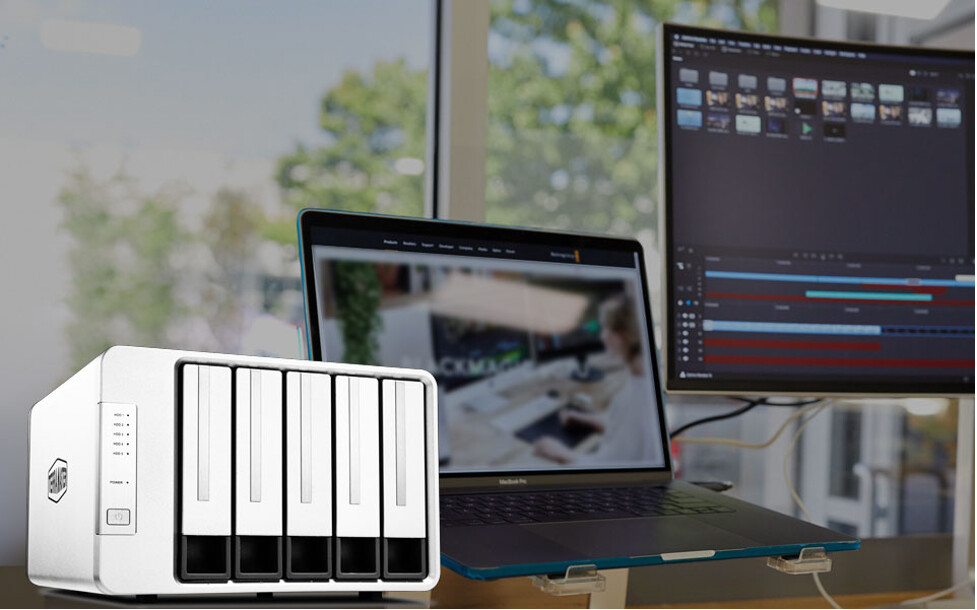 TerraMaster is one of my favourite storage brands, as they offer a great range of home, businesses and enterprises solutions but also seem to keep things clean and simple. We've actually reviewed one of their 5-bay NAS last year, and it was awesome. However, today they're introducing their new 5-bay RAID storage, which is a little bit different. It's designed for professionals working in small office/home office (SOHO) setups. The D5-300 can support up to 90 TB of storage capacity and it comes equipped with USB 3.1 Gen1 Type-C capable of reaching speeds of up to 220 MB/s.
D5-300
Instead of sitting on your network, this one is more of a DAS (Direct Attached Storage). Think of it like an external HDD on steroids, because, that's pretty much true actually.
RAID 5
The TerraMaster D5-300 supports a wide selection of RAID modes to cater to the unique and different needs of various professionals. The RAID storage uses an aluminium-alloy chassis with two smart fans that deliver efficient cooling with low noise, keeping HDDs/SSDs cool at all times.
The TerraMaster D5-300 uses a high-speed USB 3.1 Gen1 Type-C SUPERSPEED+ protocol to deliver fast data transfer speeds of up to 220 MB/s with Seagate IronWolf 4 TB HDDs in RAID 0. The USB-C port also offers support for a wide selection of devices from ultrabooks to PCs.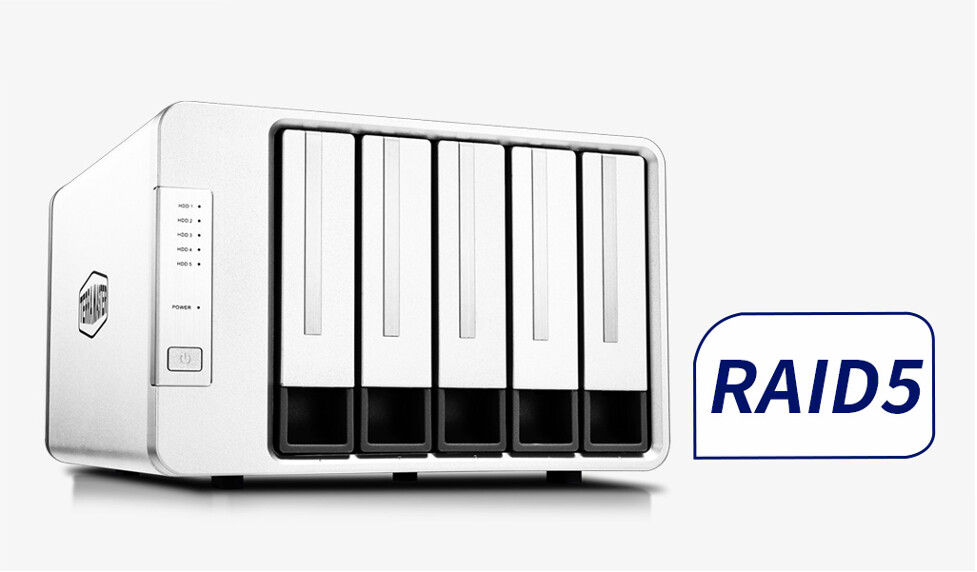 High-Capacity Storage with Flexible RAID Support
With its 5 storage bays supporting HDDs and SSD, the D5-300 can hold up to 90 TB of storage with 18 TB HDDs. It supports a selection of RAID modes including RAID 0, RAID 1, RAID 5, RAID 10, CLONE, JBOD, and Single Disk offering flexible and reliable RAID performance. This allows professional users to use the suitable RAID mode according to their needs.
For professionals in need of pure high-speed performance, the D5-300 supports RAID 0 that delivers maximum speeds, for a good balance between performance and reliability, the D5-300 also supports RAID 5 mode. For a balance between mirroring and striping, the D5-300 also supports RAID 10.
Designed for Professionals
The D5-300 is designed for professionals, suitable for various data storage applications. It offers reliable RAID storage for video editing, data backups, financial records, video surveillance, corporate data, and others.
Aluminium Enclosure
The D5-300's sturdy aluminium-alloy chassis not only protects installed storage drives but also provides good heat dissipation. The RAID storage also comes equipped with two smart fans for cooling at low noise levels. The D5-300 passed multiple standard certifications including FCC, CE, UL, GS, and RoHS.
Pricing and Availability
The TerraMaster D5-300 5-Bay RAID storage has an MSRP of $269.99 is now available at Amazon in the United States. It's also available for just £259.99 here in the UK.