Tesla Cybertruck Now Delayed into 2023?!
---
---
---
Mike Sanders / 1 year ago
Originally launched back in late 2019, the Tesla Cybertruck certainly grabbed a lot of attention with a futuristic (and admittedly somewhat polarising) look. It was, in fact, perhaps one of the most aesthetically unique cars created since, arguably, the DeLorean. And no, that's not a lazy comparison just because they both have stainless steel bodies. – With it originally scheduled to begin shipping in 2021, however, and the fact that we're now in 2022 without one being spotted on the roads, it would seem to suggest that the Cybertruck has had not just had chipset shortage related production issues, but also that a few gremlins have probably been discovered as it entered its testing phase.
With it supposedly set to start full-blown production this year, however, following a report via TechSpot, sources reportedly close to Tesla are saying that the Cybertruck has now been pushed back into 2023!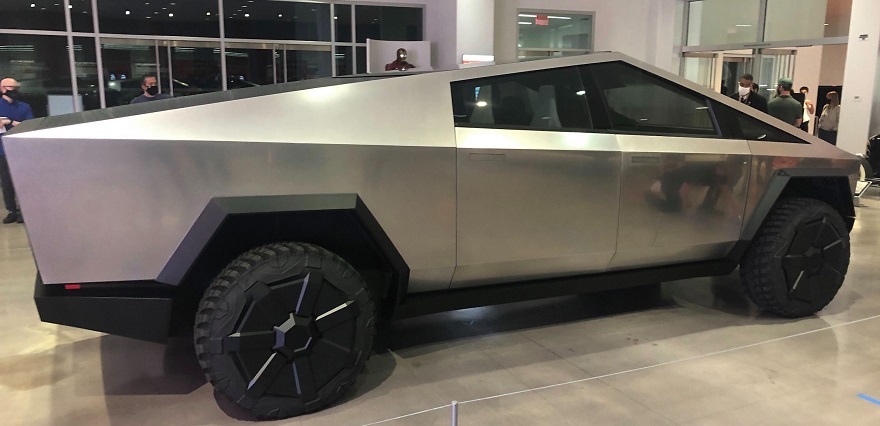 Tesla Cybertruck Delayed (Again?!)
The news comes less than 6 months after it was confirmed that the Tesla Cybertruck would not see a general release in 2021. – With the car spotted on a test track in December, however, it was expected that this was the precursor to the car hitting full production, and finally arriving with those who placed their pre-orders. A source reportedly close to the companies management, however, has said that (likely during this testing) issues have been spotted with the car that have to be resolved. As such, this will likely see the Cybertruck, once again, pushed back.
When can we expect it though? Well, it would appear that the bugs in the design must be quite substantial as the source has said that the rework necessary will see the Cybertruck production pushed back into 2023! – Yes, it might very well be, still, at least a year away!
Tesla has not yet, of course, officially confirmed this. If the Cybertruck has been delayed, however, then those people who put their pre-order in two years ago are probably not going to be happy!
What do you think? – Let us know in the comments!