Tesla Model X Price Revealed
---
---
---
Gareth Andrews / 7 years ago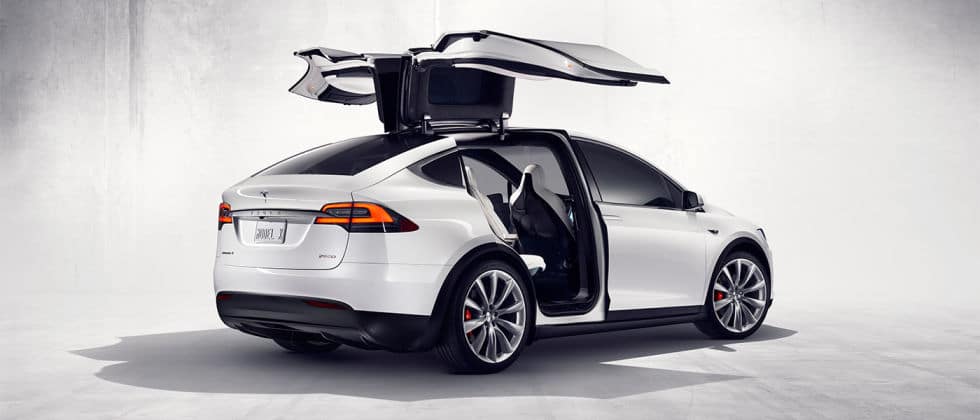 Tesla have become a well known, if not a household name, when it comes to their vehicles. Named after Nikola Tesla, Tesla are known for the creation of top line electric cars, and some weird gadgets to go with them, such as the robotic snake charger. The latest release in their extensive line is the Tesla Model X, an SUV vehicle that has some unique features that fans of Back to the future might recognise.
The latest Tesla vehicle will feature falcon doors for the rear passengers, with a total of 7 passenger seats, the environmentally friendly SUV will offer a new way to show off as you try to open the door in a packed parking lot. The Model X however does not come without a price tag to match the stylish design, with a reservation price of £4000 and a sale price of $132,000 (roughly £86,521.07) for the basic model with added features raising the price to a whopping $143,750 (approximately £94,222.75).
The added features include a Tow Package, Sub-zero weather package and the well-known Ludicrous Speed Upgrade with a 0-60mph of around 3.2 seconds. With a quick youtube search showing a variety of videos with people getting shocked at Tesla's quick acceleration boost.
Now all we need is a flux capacitor and an 88mph stretch of road and we can set off on an adventure.
Thank you Ars Technica for the information and the image.