Tesla's Autopilot Called a 'Wannabe' by Volvo Autonomous Car Engineer
---
---
---
Alexander Neil / 7 years ago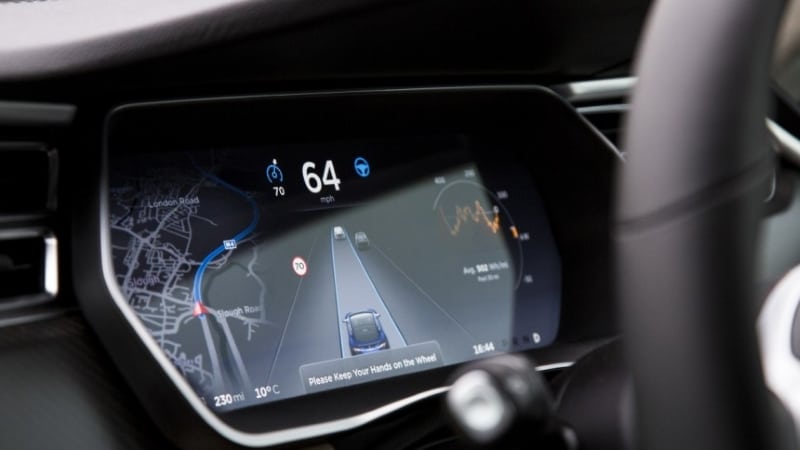 There is a lot of competition when it comes to autonomous cars, countless companies are all vying to provide the best self-driving vehicle possible. Tesla may have an edge over many of their rivals, however, as while it is not currently completely autonomous, their Autopilot system is already included in the numerous vehicles they have on roads worldwide.
When it comes to levels of autonomy, Tesla claims that Autopilot is level 2 autonomous, which combines two technologies to make driving easier, however, many experts in the field contest this, believing that Autopilot is instead a level 3 autonomous technology and designed to take over features that are safety critical. Drivers currently making use of Tesla's system are easily capable of driving on motorways with no driver input, but this also gives the illusion that the system is more autonomous than it actually is.
Trent Victor, senior technical leader of crash avoidance at Volvo lashed out at Tesla in an interview with The Verge, stating that "It gives you the impression that it's doing more than it is." He continued to state that "[Tesla's Autopilot] is more of an unsupervised wannabe." This is due to Victor and Volvo's belief that Level 3 autonomous technology is an inherently unsafe solution as it relies on the driver to take over at a moment's notice should anything go awry. If the driver is not paying full attention due to feeling that his car is driving autonomously, this becomes dangerous and it is unreasonable for them to be able to intervene in a safe manner.
Volvo claims that their autonomous car technology has level 4 autonomy, meaning it is capable of the simpler tasks that Autopilot is capable of, but also able to handle any situation that should arise at least as well as a human with no intervention. Victor stated that "In our concept, if you don't take over, if you have fallen asleep or are watching a film, then we will take responsibility still. We won't just turn [autonomous mode] off. We take responsibility and we'll be stopping the vehicle if you don't take over." This contrasts with the fact that should Tesla's (beta) autopilot software run into trouble, it may simply turn itself off and the driver will be placed back in control.
In essence, both companies have different ideas of the role humans play in the usage of self-driving cars, with Tesla trusting drivers to make the correct decisions about the control of their vehicle while Volvo wishes to remove the chance of the driver being placed in the position where they can make a mistake. The real decision as to the safety of autonomous cars will likely come down to legal rulings, not manufacturers, with the levels and safety of the systems required for them to be enshrined in regulations instead of differing corporate paradigms for the technology.