Tesoro Kuven Headset Angel Edition Review
---
---
---
Peter Donnell / 10 years ago
A Closer Look
---
Lets start by taking a look at all the cables that came bundled with the headset. First of all we have a USB dongle to 2 x 3.5mm jacks, this allows you to use the USB sound card features of the headset, providing you with 7.1 virtual surround.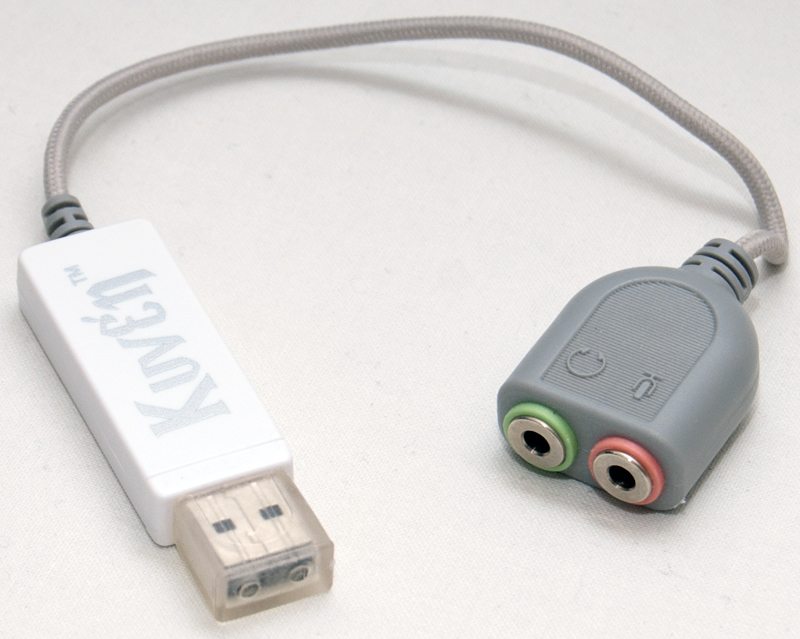 Worried about cable length? Tesoro have bundled an extra 2 meter 2 x 3.5mm male to female braided cable, awfully nice of them.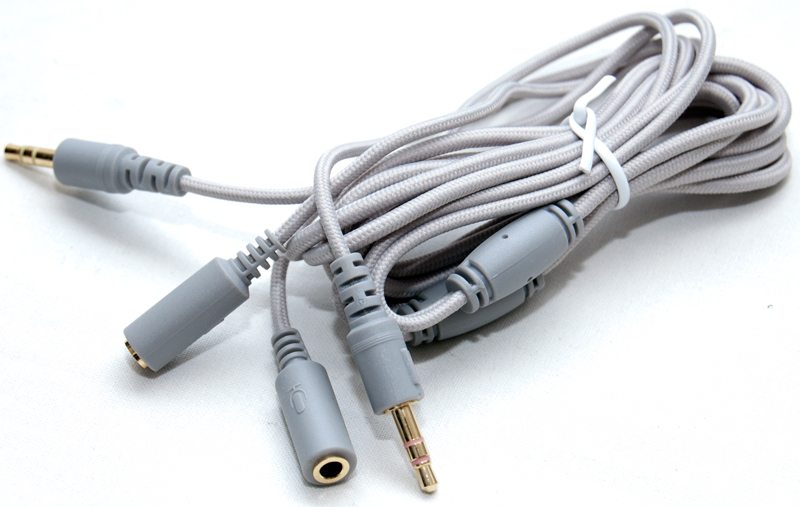 Want to hook your headset into a mobile device to use it for music, calls, voice chat and other features? A handy 2 x 3 pole 3.5mm to 1 x 4 pole 3.5mm will come in handy.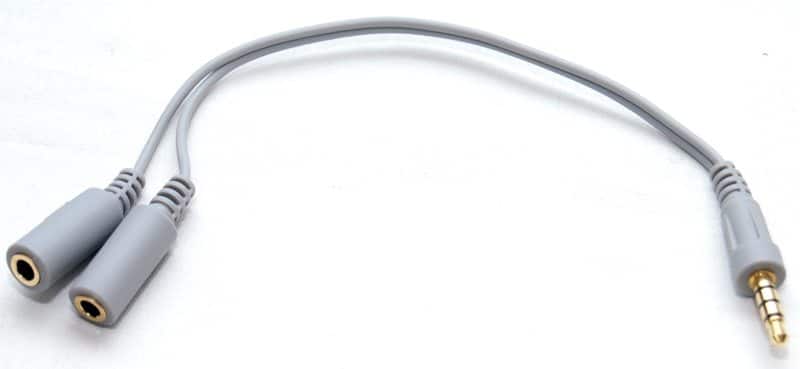 On the main controller we see there is a simple in line controller, we have a volume wheel on one side and two control switches on the other. Nothing fancy, but it's more than enough for muting, changing volume levels etc.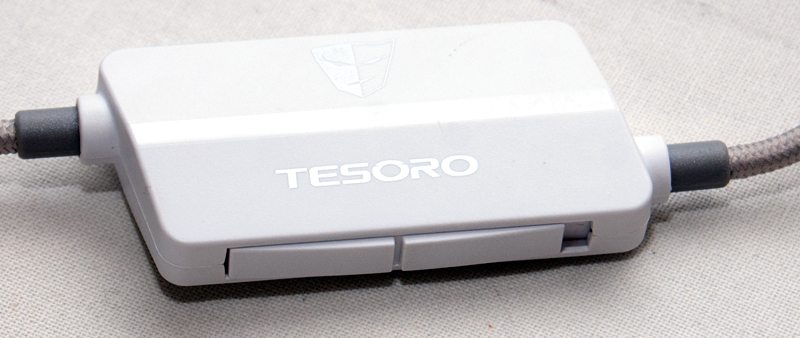 The headset its self is super stylish, with some aggressive angles and styling. The headset is hard-wired with a braided cable from the left ear cup.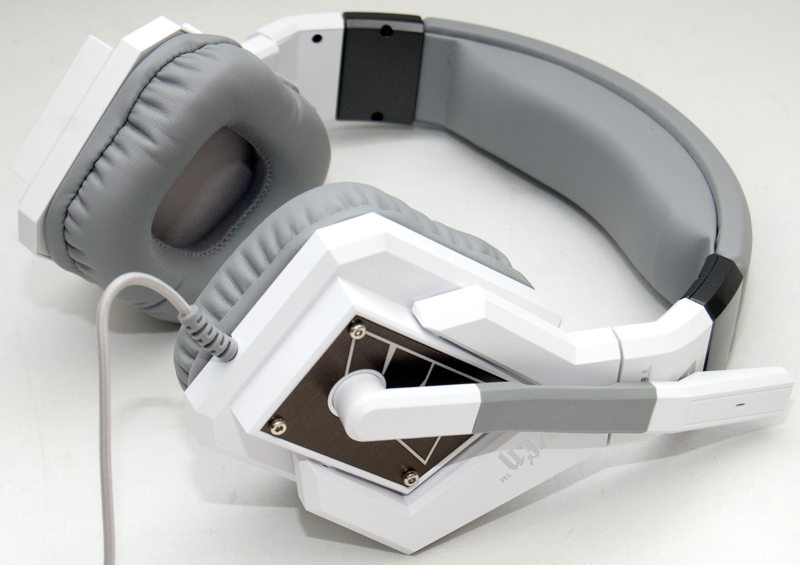 The microphone isn't detachable, but it can be folded up out of the way when not in use.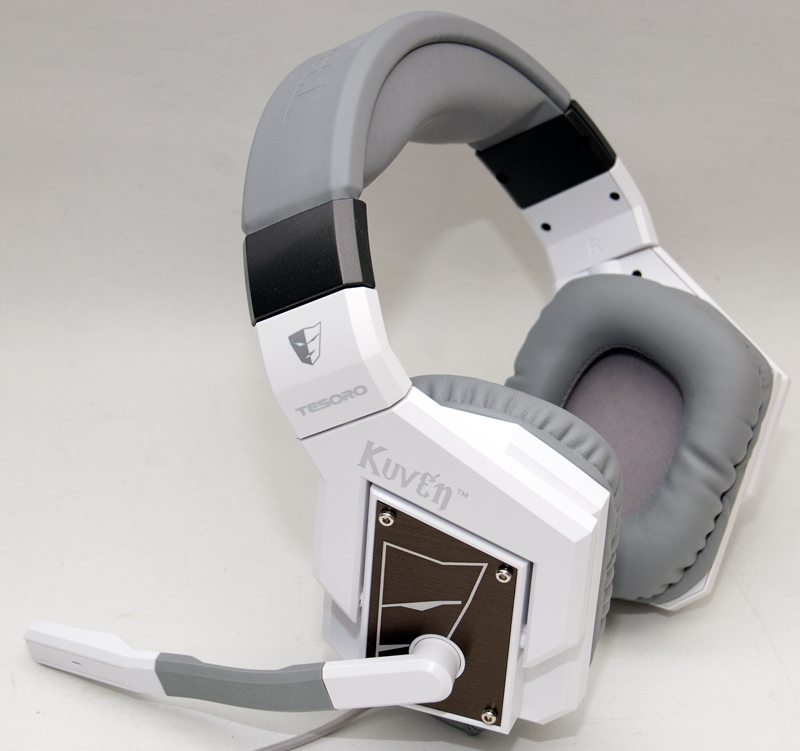 A comfortable fit should be easy to find too, the ear cups rotate 90 degree, perfect for resting the headset around your neck between games. Then we have some durable length sliders on the headband and finally a thick but soft headband padding.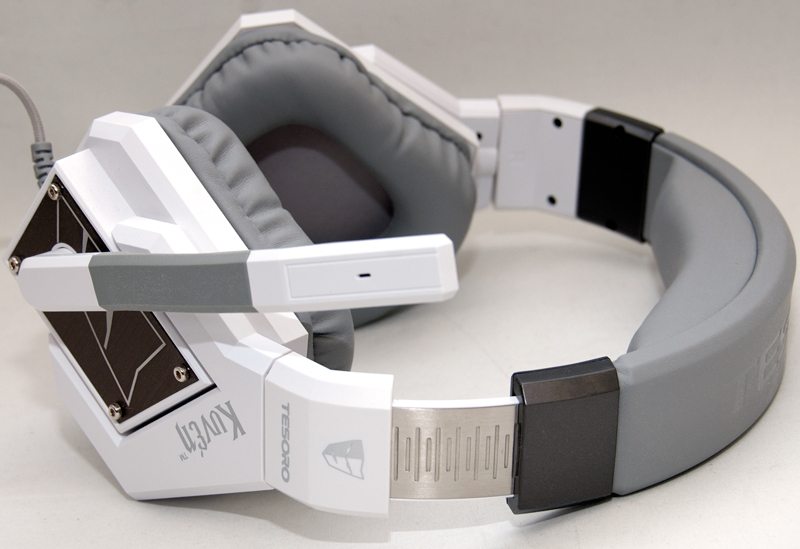 The back of each driver features an aluminium panel with the Tesoro logo (a face) on it, giving a nice high contrast to the powder white finish of the rest of the headset. You'll also notice the right driver reads "break the rules" while the left reads "Kuven".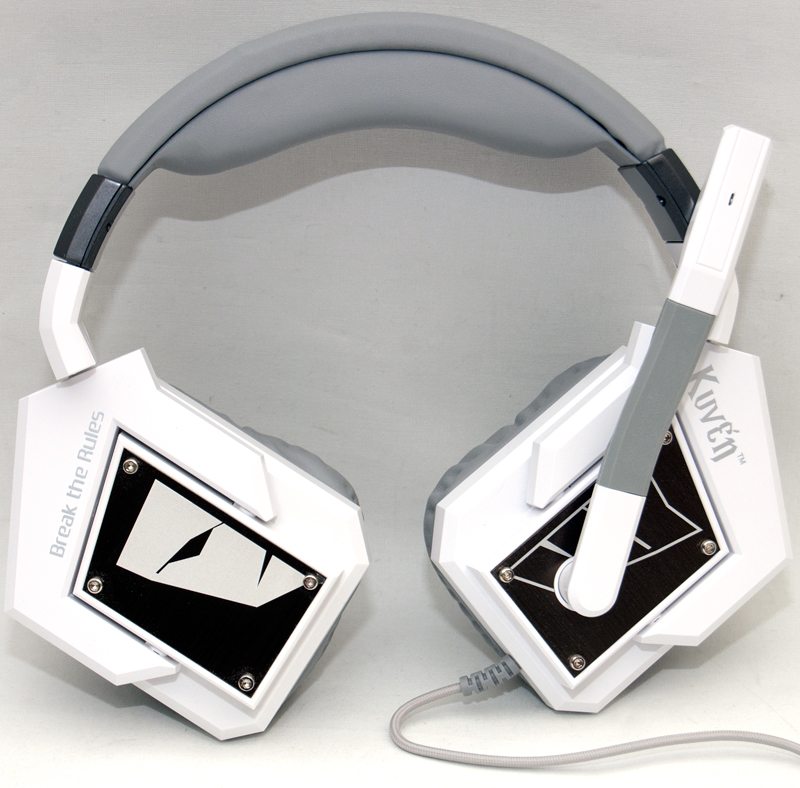 The ear cups features a thick and soft padding that will provide a really snug fit and the drivers themselves are covered with a soft grey cloth.