Tesoro Kuven Headset Angel Edition Review
---
---
---
Peter Donnell / 10 years ago
Performance
---
This being a gaming headset I wasted no time in getting the software installed and putting the headset through its paces in Battlefield, Saints Row IV and my current personal play of the week Syndicate (2012 remake, not the original).
The software was quick and easy to install, but it is only required if you wish to use the USB sound card for the virtual 7.1 features, the headset can otherwise be hooked up via standard 3.5mm jacks and used as a stereo set. The virtual surround is easy to configure, with movable speaker sources to find the balance that is not only right for you, but also for the media you're playing. I did however find that the default settings were best suited to our tests.
I've never been a big fan of "virtual" surround, but mostly because I'm a fan of full home cinema surround systems and it's rare that a headset captures the same depth. The Kuven to make a solid effort though and the sound scape on Battlefield 3 feels huge, open, allowing you to pick out plenty of detail of distant audio events such as footsteps and directional gun fire.
Saints Row and Syndicate may not have the most advanced sound engine going for them, but they both like throwing in thumping music, heavy gun fire and plenty of chaos that at high volumes can make most headsets sound weak, the Kuven didn't falter one bit and the bass response is nice and thick for those who can't stay away from the Dubstep Gun in Saints Row IV.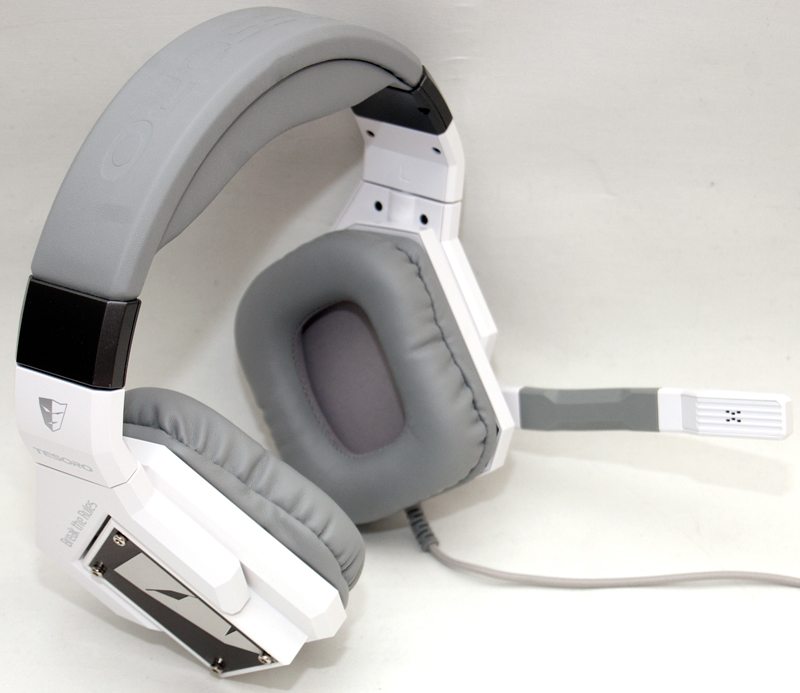 A quick movie was also on the cards while testing and while I often go for huge cinematic experience like Batman or Avatar, I opted to watch The Rum Diaries, a more vocal heavy, less intense soundtrack and it was great for finding the little details about the Kuven. Detail in the mids and trebles is great but outside of a gaming environment it can sound a little hollow, if you EQ your bass up a little you'll reap the rewards.
Music worked wonderful on here too, but unless you have a surround mix of your audio I suggest dropping back to 2.0 playback to really get the full dynamic range of what your listening to.
The microphone is nothing incredible, about on par with everything else in this price range, but it's rare you find anything that really stands out about mid range headset microphones these days anyway, still more than good enough for in-game chat features and team based play.