Testing Finds the AMD 6600XT is Surprisingly Good at Mining!
---
---
---
Mike Sanders / 2 years ago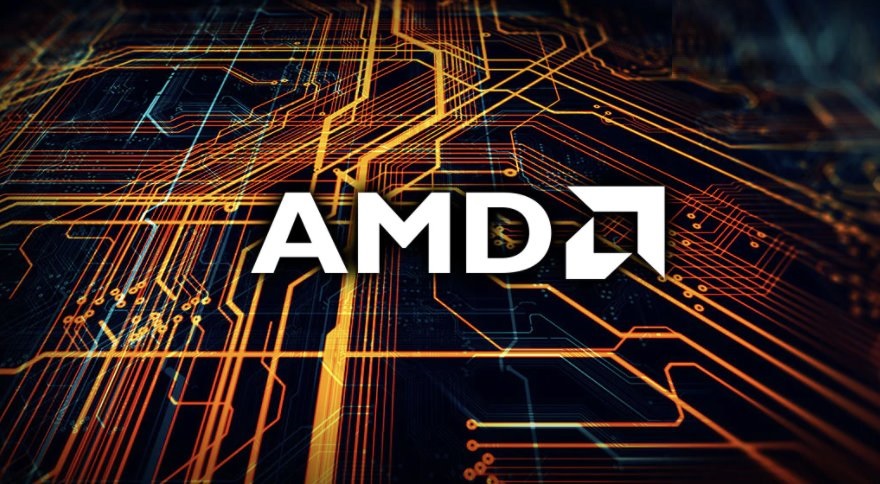 Following the release of the AMD Radeon RX 6600 XT earlier this week (which you can check out our review/s of here!), while it certainly represented itself as an exceptionally competent 1080p gaming graphics card, the overall consensus we took away was that comparatively speaking, it might've been just a little too underpowered (and perhaps overpriced) to really attract consumers away from alternative choices such as the Nvidia 3060 or 3060 Ti. Good, but probably not good enough to stand out from the pack.
With its rather restricted hardware, however, many likely presumed that in terms of cryptocurrency mining, this wouldn't represent a particularly attractive GPU. Following testing conducted by the YouTube channel 'Dizzy Mining', however, it has been found that, with the right configuration, the AMD Radeon RX 6600 XT might actually represent a surprisingly decent proposition to the mining community.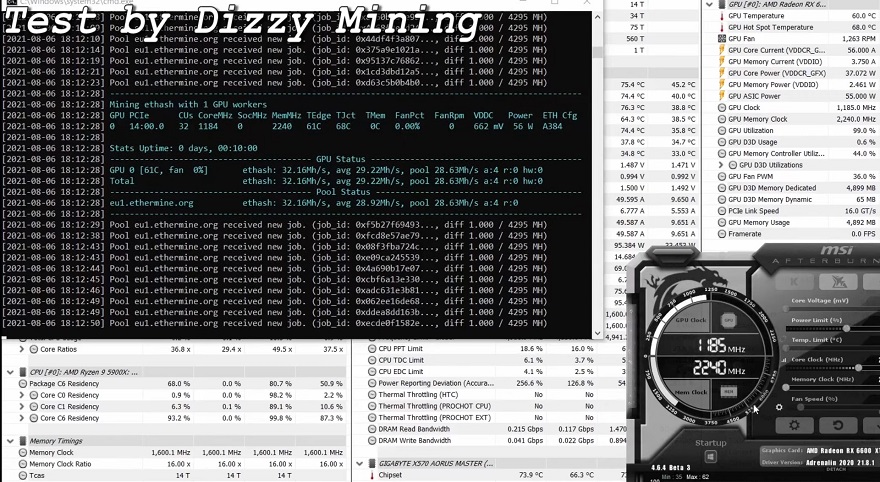 AMD Radeon RX 6600 XT
Although mining potentially will clearly differ depending on the custom AIB model, the testing has revealed that the MSI RX 6600 XT Gaming X is capable of offering 28 MH/s at 93W. Now, admittedly, this isn't in itself particularly amazing. However, with a few tweaks applied, the hash rate can be brought up while also significantly lowering the amount of power the GPU consumes.
It was found that by reducing the maximum GPU frequency to 1.2GHz, and increasing the memory frequency to 2.2GHz, it was possible to achieve a stable 32 MH/s while dropping the TDP to just 55W. – In other words, although still clearly not the most potent mining GPU around, it has the attraction of being (relatively speaking) far less expensive than more potent alternatives while also, at least in theory, also requiring significantly less power out of the wall.
What Do We Think?
At the time of writing, it's unclear as to how much the AMD Radeon RX 6600 XT is 'in demand' from gaming consumers. If this information is proven accurate, however, then we could potentially see what was initially expected to be a rather low-interest cryptocurrency GPU (and by proxy being more available to general consumers) become possibly one of the most popular.
No, it's not amazingly good at the job. And yes, there are hugely better alternative models 'available'. But putting its MSRP, likely relatively decent stock levels, and solid levels of performance against Nvidia's more expensive and LHR-limited designs, although practically nobody expected it, the AMD Radeon RX 6600 XT might actually turn out to be a very popular cryptocurrency mining choice! Will it though? Well, we'll know in the next few months if you can't get one for love nor (reasonable amounts of) money!
What do you think? – Let us know in the comments!