Testing Nvidia's GeForce GTX 960 2GB Graphics Cards In SLI
---
---
---
Rikki Wright / 8 years ago
Introduction
---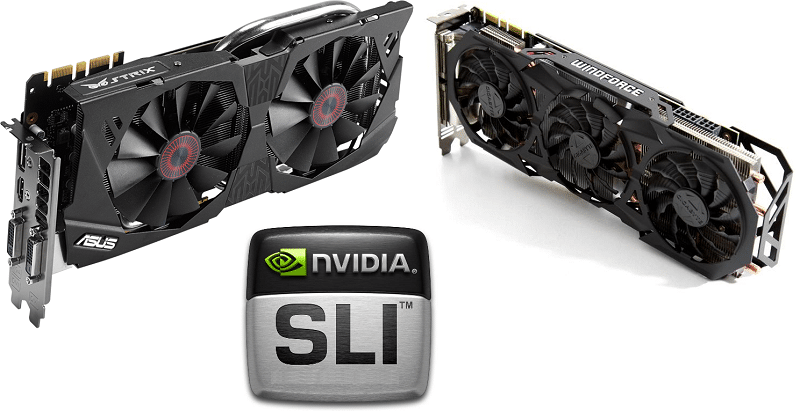 Here at eTeknix, we strive to give the consumer the best possible advice in every aspect of technology. Today is no different, as we have 2 GeForce GTX 960's ready for some testing. The first is the Asus STRIX GeForce GTX 960 (check out our review of that here) and the second is the Gigabyte G1 Gaming GeForce GTX 960 (check out our review of that here). When striving for the best results, it is favourable to test 2 of the same models to allow for no variation in any clock speeds or variations in any integrated components. Fortunately, as these cards are both non-reference, we have some headroom for overclocking, which is sometimes not present in reference models.
In their dedicated reviews, you can see that both of these graphics cards are more than capable of running most feature games and benchmarking software at playable levels at 1440p. When tested at 4K resolution, both of these cards struggled and failed to wow us, so it will be interesting to see how these cards stack up against their single scores. This setup might be the favourable choice for some, as it is more budget friendly than splashing the cash on a pair of GTX 970's or GTX 980's, so let's find out if it's worth it!
We inserted both GTX 960 graphics cards onto our Core i7 5820K and X99-based test system, ensuring adequate spacing and that both have access to sufficient PCI-e bandwidth for SLI operation.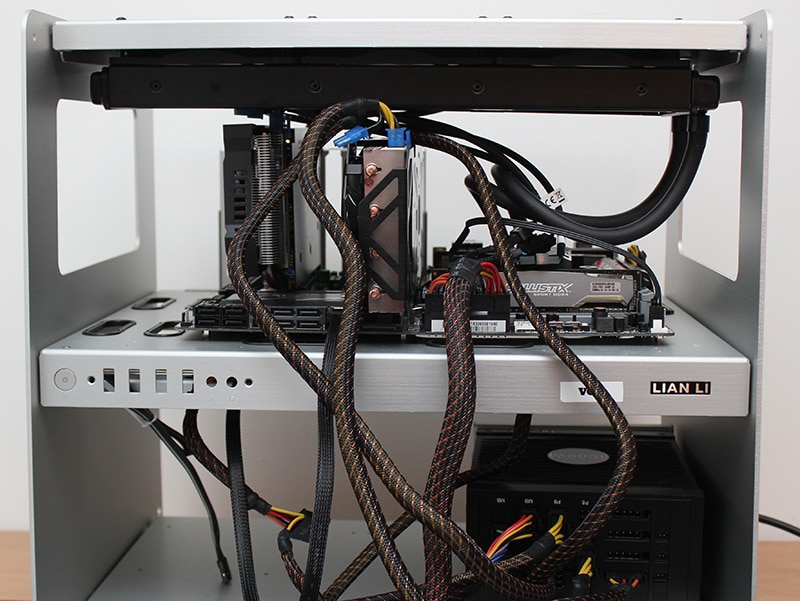 Due to both of these graphics cards having ample cooling capabilities in their own right, position isn't really an issue. In this test, we have placed the Gigabyte G1 Gaming graphics card in the traditional 'Hot Spot' due to its far more substantial cooling solution.
As we saw in the dedicated reviews, thermal throttling isn't an issue here. In fact, both of these cards have a passive running feature which allows for passive running under 65°c. It will be very interesting to see if these cards can run passively together, possibly even while playing slightly more demanding games.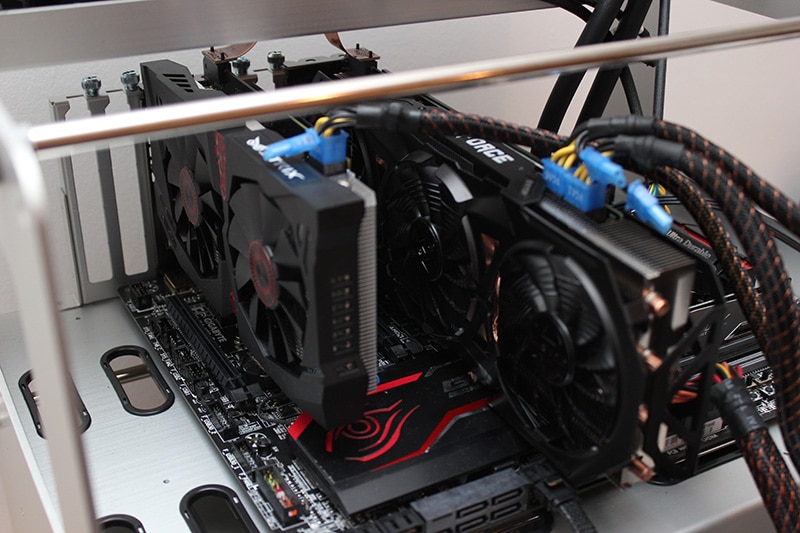 Both of the graphics cards we have here are non-reference, they have a higher base clock as standard compared to a reference design card. We will have to match these cards clock speeds of both core and memory to try to closely match them and to give the best results.