Testing Nvidia's GeForce GTX 980 4GB Graphics Cards In SLI
---
---
---
Ryan Martin / 8 years ago
Introduction
---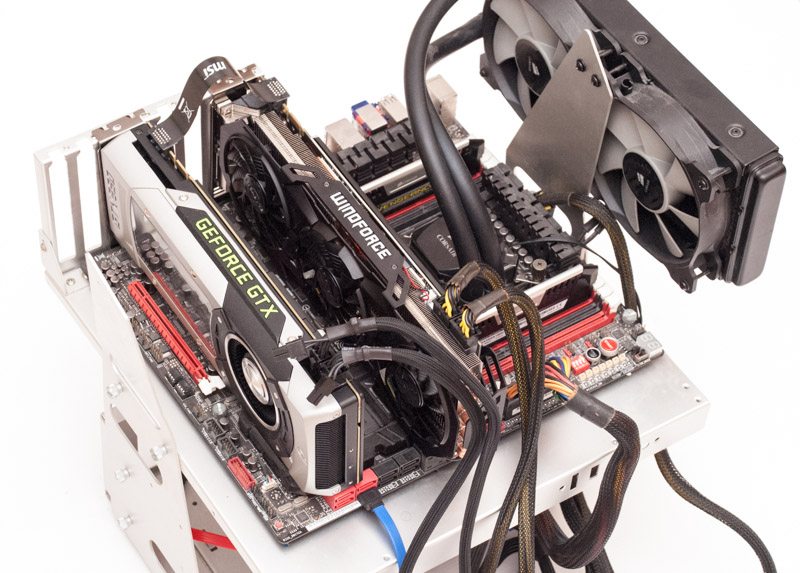 At eTeknix we were fortunate enough to have received a pair of GTX 980s for Nvidia's launch day so we thought we'd see what they have to offer in SLI. When running a pair of the same GPUs in SLI it is ideal to get identical graphics cards for the most consistency of cooling, clock speeds, VRAM sizes and so on. In our case that wasn't possible as we have one GTX 980 from Nvidia which is the reference model (check our review of that here) and we have one GTX 980 from Gigabyte which is their flagship G1 Gaming model (check our review of that here).
For our SLI testing both the GTX 980s were driving an ASUS ROG SWIFT PG278Q display In our review of both GTX 980s we know a single GTX 980 graphics card is more than enough for a smooth 60 frames per second (FPS) at 1440p in the vast majority of titles. However, if you want to effectively use the 144Hz refresh rate of the ASUS ROG SWIFT, you're going to need to churn out as close to 144 FPS as possible. In this scenario SLI GTX 980s actually make sense because on their own one GTX 980 is not enough to drive such a high frame rate. Of course, it goes without saying you have to have deep pockets to afford a 144Hz 1440p monitor and a pair of GTX 980s – but even if you don't have that kind of money seeing the numbers is still interesting.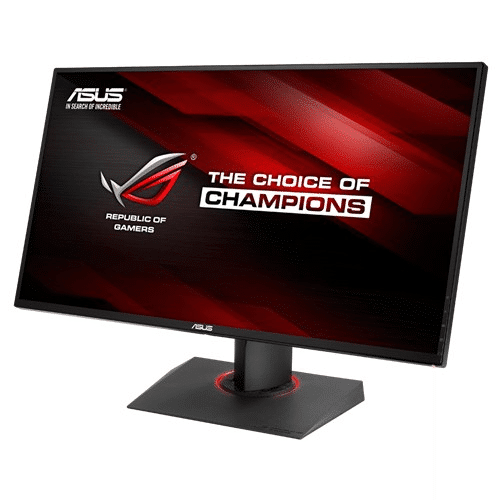 We put both GTX 980 graphics cards onto our Core i7 4960X and X79-based test system ensuring adequate spacing and that both have access to sufficient PCIe bandwidth for SLI operation.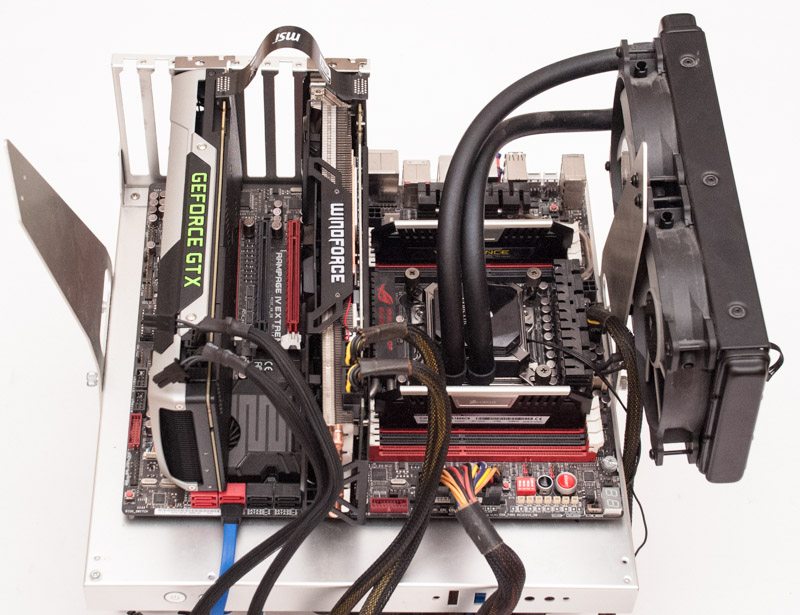 In order to keep both GPUs running effectively we made sure the better cooled Gigabyte GTX 980 sits in the traditional "hot position" of an SLI configuration, the Nvidia GTX 980 reference card is at the end to give it more room to breathe.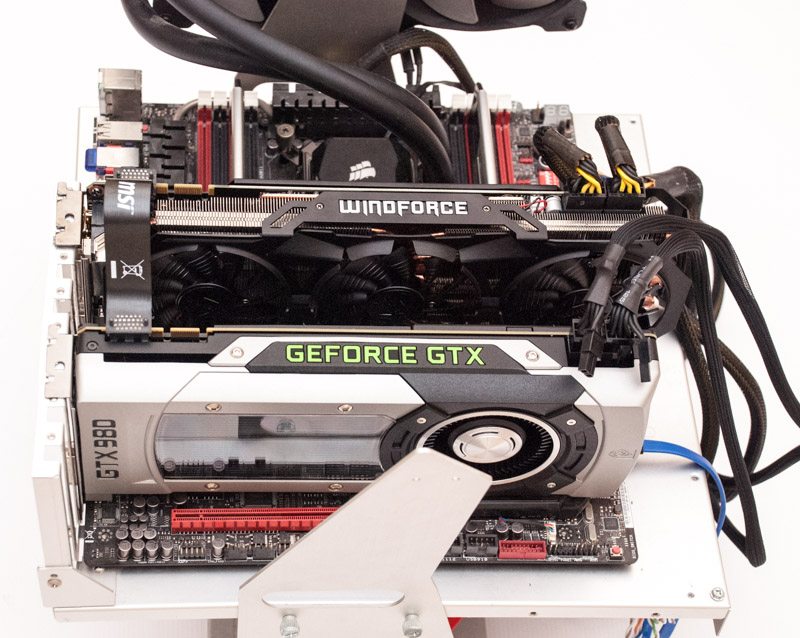 Gigabyte's model comes heavily overclocked so we had to underclock it for the purposes of this testing to make it resemble as close to a reference GTX 980 as possible. By removing 101MHz off the core we were able to match the GPU clock speeds on both cards, although the Gigabyte card (the GPU-Z on the right) has a slightly faster boost speed.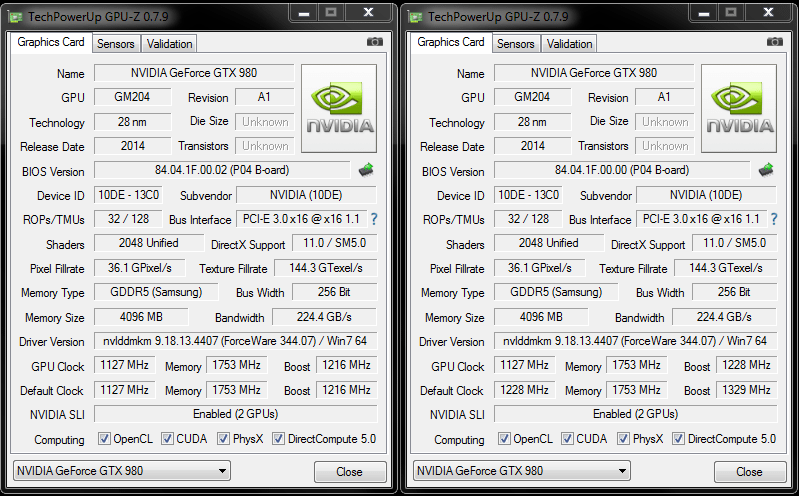 We also didn't want to run into any cooling issues. We know from our reviews that Gigabyte's card doesn't thermal throttle but Nvidia's reference design does. As a result we set a custom fan profile within MSI Afterburner to make sure both GPUs stay under 80 degrees to avoid clock speed variations. We did this because it's easier to make sure both GPUs do not thermal throttle than it is to make sure Gigabyte's GTX 980 thermal throttles in the same way as the reference graphics card. The main thing to note is that we didn't want significant clock speed mis-matches so this was the smartest option.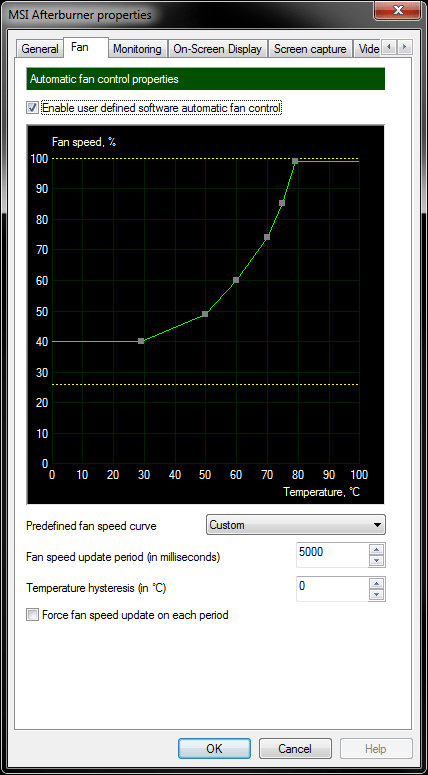 Running the SLI configuration in Unigine Heaven for a while gave us an idea of what stable clocks both graphics cards were using. The core and memory clocks were pretty much identical which is great news for getting some accurate test results. We will of course overclock both cards towards the end and see how that helps overall performance.