The £100 Pound Laser Pointer That Can Stay Still, Even If You Can't
---
---
---
Robert Ainsworth / 6 years ago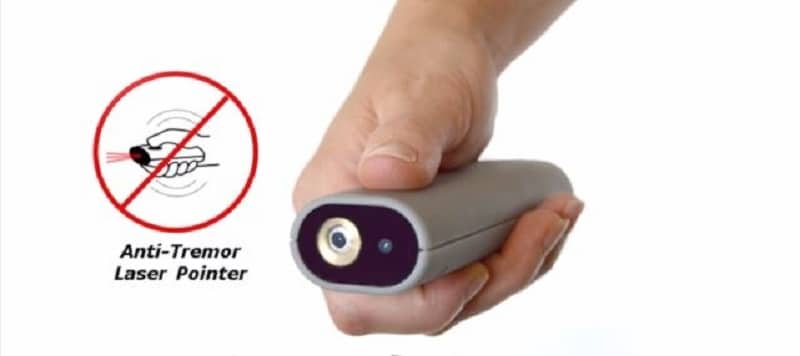 Do you get nervous when presenting to people or have a natural hand tremor?
Steadylaser.com have come up with a solution. we think it's a bit of a tough market to be selling a laser pointer in for £100 when you can get a standard one for just over £2. However there may be a call for users who hands are unsteady.
The steadylaser team state that the laser cancels out tremors via a mechanism located in the lasers body. They have written the below statement on Kickstarter :
"Our invention features a novel two axis inertial stabilization mechanism that filters out pan and tilt hand tremor disturbances (typically >2Hz) imparted to the line of sight of the housing. The mechanism includes a precision balanced two axis gimbal supported by miniature jewel bearings that is stabilized by a tuned magnetic spring and damper system. This allows the laser to move independently from the body of the pointer – so it remains steady even as the housing jitters. SteadyLaser eliminates laser jitter concerns and allows you to point and trace precisely and confidently."
The team are aiming for a $150,000 goal on the US website. The team have over 45 years of combined experience designing and developing electromechanical products. They have been prototyping and developing the Steadylaser for  several years.
The tech specs show the following :
One anti-shake Class 2 635nm Red <1mW laser
One conventional Class 2  635nm Red <1mW laser
Two separate laser power buttons
Requires two AAA batteries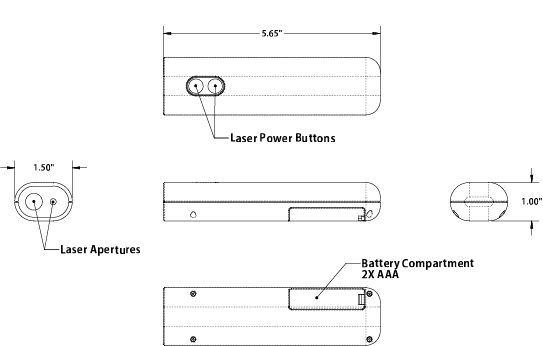 (The steadylaser is a simple device that may save you a lot of trouble in meetings)
You can support the project on Kickstarter here
The pledges are as follows :
Pledge
$1

or more

Our thanks by email. We really appreciate your support.

Or click the "Contact me" button above and tell us what you think about our project. Have you had a stressful shaky laser experience? Please share your story.
Pledge
$140

or more

SteadyLaser with Helper's Discount.
Save $10 off the regular price in exchange for telling three of your laser pointing friends about our project. This is the honor system and we trust you.
Pledge
$150

or more

SteadyLaser laser pointer.
You'll be one of the first in the world to own a SteadyLaser. Point Confidently !
ledge
$430

or more

(3) SteadyLaser laser pointers.
Get 3 SteadyLaser pointers for your sales team or conference rooms and save $20.

Would you invest in one of these? Let us know in the comment section below.

Thank you to Kickstarter andsteadylaser.com for the information

Images courtesy of steadylaser.com