The Battle of The Netbooks: Intel vs AMD
---
---
---
Ryan Martin / 9 years ago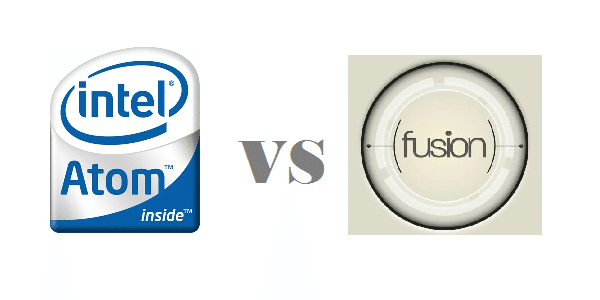 When it comes to the Netbook* market there is a highly diverse mix of manufacturers and products ranging from the Apple MacBook to the HP Mini but ultimately they are all subject to a crucial decision: to build an AMD or Intel based netbook. There is also another decision, relatively unique to netbooks over laptops or desktops and that is that their small form factor means that there isn't really an option to add discrete graphics so in deciding to go AMD you decide to opt for a both an AMD CPU and GPU and likewise for Intel. Whereas with Laptops there is adequate space to opt for a mixture of both, say an Intel CPU and AMD discrete card.
This leads to a very important battle in the Netbook market, there are many considerations to take on for both manufacturers and consumers when choosing either AMD or Intel with respect to Netbooks. There are obvious performance based considerations, is the AMD or Intel CPU faster at running netbook-type processes than the other. But then you must also consider the integrated GPU that is contained within that particular CPU because although netbooks are not intended for gaming having a strong GPU is still important for things like video playback and multi-monitor support.
The problems do not stop there because you still have power consumption figures to contend with: there is no point in having blistering fast CPU and GPU performance if the battery life is less than 3 hours as this spoils the whole concept of the portable netbook. Finally, the most important of all is the price, the price-performance ratio is one of the most important factors for both business and personal users of netbooks, this often takes precedence over the performance per watt ratio which only takes first priority when money is no object.
We will explore the world of Netbooks in the context of Intel and AMD and come to the important judgements about CPU performance, GPU performance, power consumption and pricing to look at whether Intel or AMD has the edge and what implications this has for AMD in the light of them slipping further behind in the desktop market.
*Netbook refers to a sub 12″ 'laptop'