The Coolest Back To School Tech 2021
---
---
---
Peter Donnell / 2 years ago

It's been a wild year, with COVID, lockdowns and much more making the summer holidays less relaxing than they used to be. However, the summer holiday's are coming to an end, or if you live in the North of England like I do, looking at the weather forecast, summer hasn't bothered to start, let alone end. Either way, the kids will be going back to school in a few weeks, and perhaps even you'll be going back to school, college, university or whatever yourself too! With all the troubles we've had in the world in the last 18 months or so, hopefully, our little buying guide can help you out a little with some suggestions from us and our sponsors at Toshiba.

When I was in education, the most advanced thing I had was a pocket PDA, and it was completely unnecessary… but today is a different world and having the right tech is really important. Even two years ago, just a laptop or a phone would do. However, these days, it's likely you'll be learning from home or even working from home a lot too, lockdown may be over, but COVID is still giving us a few bumps. That means webcams, microphones, headsets and other peripherals are more important than ever to many of us.
XPG Xenia 15 £1000+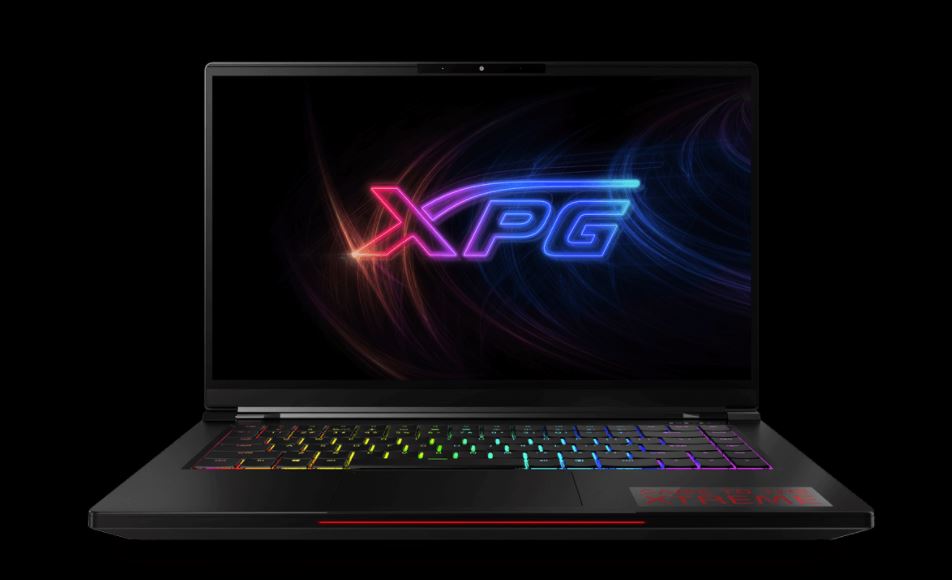 A great laptop can really help with your workflow, your school and college work and more… like, gaming when you're done! Alas, with a Core i7, and the fantastic RTX 2070 Max Q, this laptop will slay everything from CAD work to game development. Perhaps overkill for your kids in primary, but for those in college, or lucky teens reading this wanting to know what laptop to ask mum and dad for, this is a winner.
Up to 32GB XPG DDR4 DRAM
Up to 1TB XPG SX8200 Pro SSD
Intel® Core™ i7 Processor
NVIDIA® GeForce® RTX 2070 Max-Q or GTX 1660Ti Graphics Card
Optical Mechanical Keyboard with Per-Key RGB
Wi-Fi 6 Certified
Thunderbolt™ 3 Technology
15.6″ Full HD IPS Display with 144Hz Refresh Rate
Narrow Bezel Design
Lightweight and Slim Magnesium Alloy Design
XPG PRIME (beta) Control Center
Up to 10 Hours of Battery Life
"Designed in collaboration with Intel, XPG XENIA delivers Xtreme gaming performance thanks to its proven Intel Core i7-9750H processor, paired with up to 32GB DDR4 sorted XPG DRAM, ultra-fast XPG SX8200 Pro SSD, and a choice of NVIDIA GeForce RTX 2070 Max-Q / GTX 1660Ti GPU. XPG XENIA takes it up a notch with a mechanical keyboard that uses optical actuation and per-key RGB illumination, an ultra-light magnesium alloy body, and a spacious 15.6-inch IPS display with a 144Hz refresh rate." – XPG
Find out more here.
---
Elgato Wave 3 – £129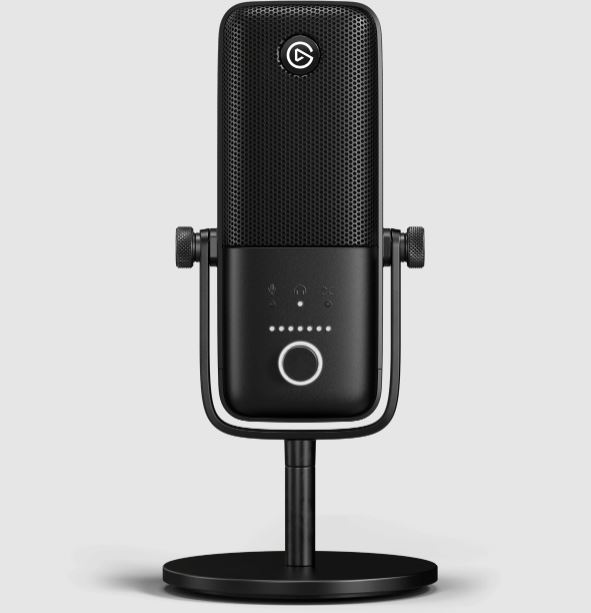 Home school, working from home, Zoom, Teams, Discord, and so much more, never has the demand for microphones at your home computer been so strong. The world has changed a lot, and having a good microphone is really important these days for so many. The Elgato Wave 3 is still one of our favourites, and in regular use around our offices. You can hear Andy use it in the video embedded above! It's powerful and versatile, so will appeal to those needing it for school, and even to budding content creators.
Cardioid condenser capsule: Capture speech with clarity and detail
Wave link app: Control Wave:3 and up to seven other audio sources, plus create two independent mixes
24-bit/96 kHz Analog-to-Digital converter: Professional broadcast audio quality
Proprietary clipguard technology: Makes distortion virtually impossible
Superior circuitry: Seamless sonic transmission throughout the entire signal chain
"Quality content requires excellent sound. You need a broadcast-grade microphone that plugs directly into your setup, and a mixer to blend audio sources with ease. Meet Wave:3 — your complete solution." – Elgato
Find out more here.
---
Corsair HS70 Bluetooth – £74.99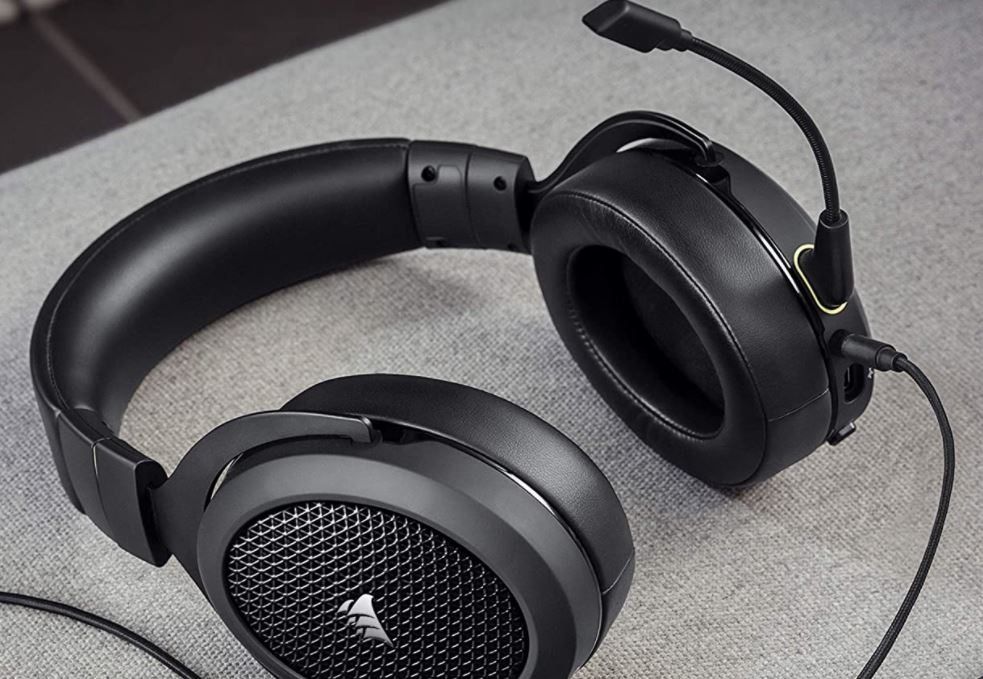 Perhaps a desktop microphone isn't for you, and you need one that's built into a headset. Well, then it may as well be a really damn fine headset. Perhaps a little expensive for some, but a sound investment if you do. It's a great sounding headset, and one I've thoroughly tested myself. Plus, it's extremely comfortable, comes with excellent connectivity options, and has a great microphone too. For school work, gaming, movies, music, and beyond, it ticks all the boxes and more. Bonus, you can pair your phone over Bluetooth, allowing you to listen to music while you're doing home learning live streams… result!
Simultaneous Game and Chat Audio: Connect to wired gaming audio on PC or console and Bluetooth on your mobile device at the same time for voice chat applications or phone calls.
Wide Device Compatibility: Connect with either high-fidelity 24bit, 96KHz USB wired, 3.5mm, or Bluetooth wireless.
Superb Sound Quality: High-quality, custom-tuned 50mm neodymium audio drivers deliver the range to hear everything you need on the battlefield.
Crafted for Comfort: Adjustable ear cups fitted with plush memory foam provide exceptional comfort for hours of gameplay.
Noise-Cancelling Unidirectional Microphone: A fully detachable microphone reduces ambient noise for excellent voice clarity.
"The CORSAIR HS70 BLUETOOTH Gaming Headset delivers both comfort and quality with memory foam ear pads, custom-tuned 50mm neodymium audio drivers, and simultaneous wired connection for game audio with Bluetooth® for chat." – Corsair
Find out more here.
---
Elgato Facecam – £190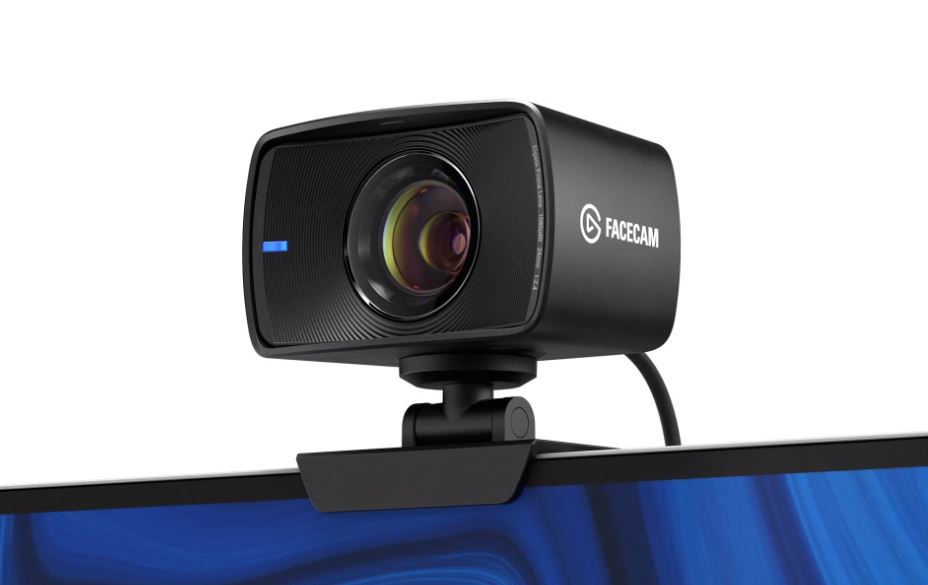 Another Elgato product you say? Well, when they're the best at what they do, it's hard to ignore their products. The Elgato Facecam may seem expensive, but when the market is flooded with poor quality imports and no-name brands, it's bound to. This is a premium brand, and while you'll find cheaper Full HD 60 FPS products on the market, well, you'll get what you pay for. It's one of the clearest images you can get from a webcam, and we've nothing but praise for it. Plus, Elgato's software suite is exceptionally good too.
"A pro-grade lens with a cutting-edge image sensor. High-speed circuitry that outputs stunning uncompressed video. And onboard memory to recall image settings on all your computers. Introducing Facecam — professional optics in a webcam form factor. Engineered to make you look amazing." – Elgato
Elgato Prime Lens: f/2.4 24 mm* all-glass studio quality optics
Sony STARVIS CMOS Sensor: optimised for indoor use
Advanced Image Engine: uncompressed video without artifacts
True Full HD: stunning 1080p resolution at a fluid sixty frames per second
High-Speed Circuitry: USB 3.0 interface transfers image data with lowest latency
Elgato Prime Lens: f/2.4 24 mm* all-glass studio quality optics
Sony STARVIS CMOS Sensor: optimised for indoor use
Advanced Image Engine: uncompressed video without artifacts
True Full HD: stunning 1080p resolution at a fluid sixty frames per second
High-Speed Circuitry: USB 3.0 interface transfers image data with lowest latency
Find out more here.
---
Apple iPad Pro 12.9″ – £980+
The thought of having a laptop/desktop computer, a microphone, headset, webcam and everything really isn't for everyone. For learning at home, or for something to work on on the go, the Apple iPad Pro 12.9″ is a real contender and while it costs around the same as a laptop, it's certainly got its own advantages. It's easy to store, transport and great for media consumption too. Plus, with its XDR display and Thunderbolt connectivity, it's a productivity powerhouse.
Apple M1 chip for next-level performance
Brilliant 12.9-inch Liquid Retina XDR display with ProMotion, True Tone, and P3 wide color
TrueDepth camera system featuring Ultra Wide camera with Center Stage
12MP Wide camera, 10MP Ultra Wide camera, and LiDAR Scanner for immersive AR
Stay connected with ultrafast Wi-Fi
Go further with all-day battery life
Thunderbolt port for connecting to fast external storage, displays, and docks
"The 12.9-inch Liquid Retina XDR display was built to deliver extreme brightness, deep blacks and subtle details. It's perfect for viewing and editing high-brightness and high-contrast content like HDR photos and videos." – Apple
---
The new Canvio Flex portable storage drive from Toshiba. It may not be the most exciting thing in our collection, but it's by far one of the most important. We all have need of storage, regardless of what we're using; a laptop, desktop, tablet, console, mobile, etc. As a student, if you're working at school or learning from home, you need your data with you at all times. Not only that, but you need to make regular backups too. The last thing anyone wants is to find their coursework scrubbed by a drive failure, virus, crypto-vault or whatever. That's where external drives can be a real winner for many.
Of course, upgrading internal storage can be a lot more expensive too. Sure, having a bigger internal SSD has its appeal but is typically more expensive due to the speed, when perhaps all you really need is capacity. This is even more true on iPad (and similar devices), where internal storage upgrades can be ruinously expensive. The Toshiba Canvio Flex is available in 1, 2 and 4TB variants. So you can backup your files, save all your work, movies, music and games on one drive, leaving your main drive free for applications and work tasks. Plus, the Flex will work on everything; Android, Apple, Mac, PC, Consoles and more!
2.5″ Portable Hard Drive
Sleek Silver Finish
Compatible with Mac / Windows PC / Tablet
Includes USB-C and USB-A
cables
3-Year Warranty
Alternatively, there's the Canvio Slim, should you need more portability drive or the Canvio Gaming Drive, should you demand more performance and a portables games library.
"Combining compatibility and portability, the Canvio Flex is the cross-device storage solution built for your digital lifestyle. To try out new gadgets, we need freedom of choice. That's why the Canvio Flex is designed to work interchangeably with most major device platforms and operating systems. Preformatted for Mac, Windows PC and tablets*, this drive allows you to seamlessly access data and share between devices. Enjoy the convenience and flexibility for your storage needs with the Canvio Flex – your smart storage companion." – Toshiba
Find out more here.