The Division DirectX 12 Update Sees RX 480 Beat The GTX 1060
---
---
---
Anthony Cartwright / 5 years ago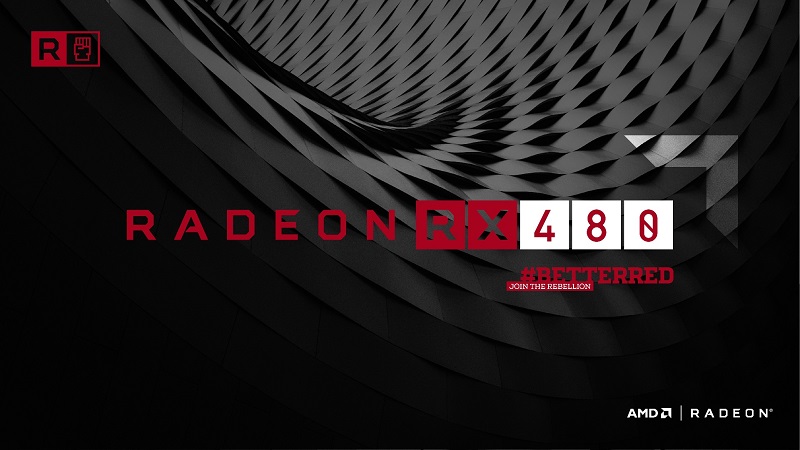 The Division DirectX 12 update sees the RX 480 beat the GTX 1060, after testing began for the DX12 update that hit The Division recently. The cards used were the ASUS Radeon RX 480 8gb STRIX, and the ASUS GeForce GTX 1060 6gb STRIX. Both were running on the latest drivers, and the same setup. The original testing was performed by GameGPU, and was then verified by ComputerBase.de. Below are the results.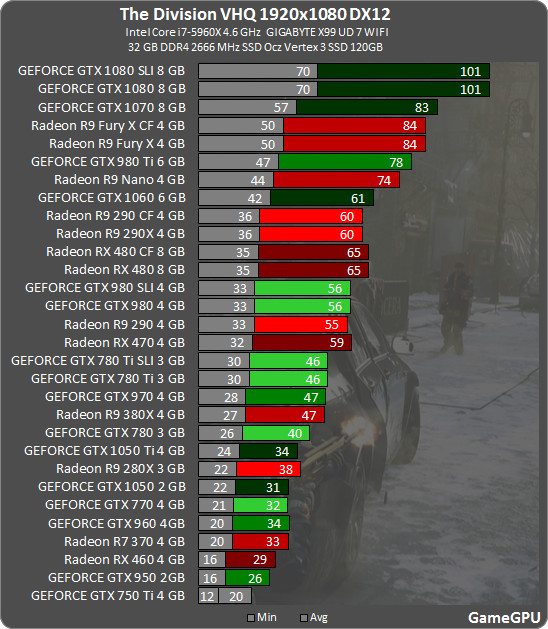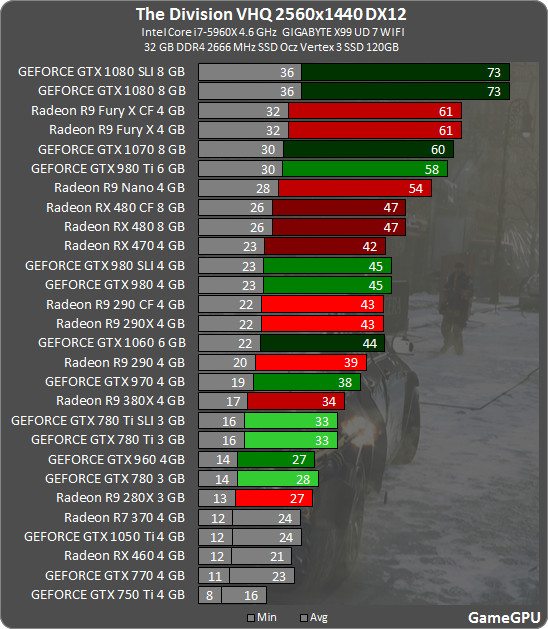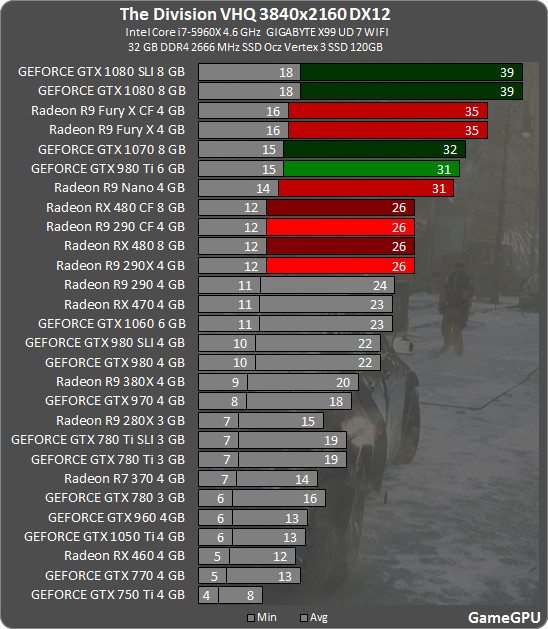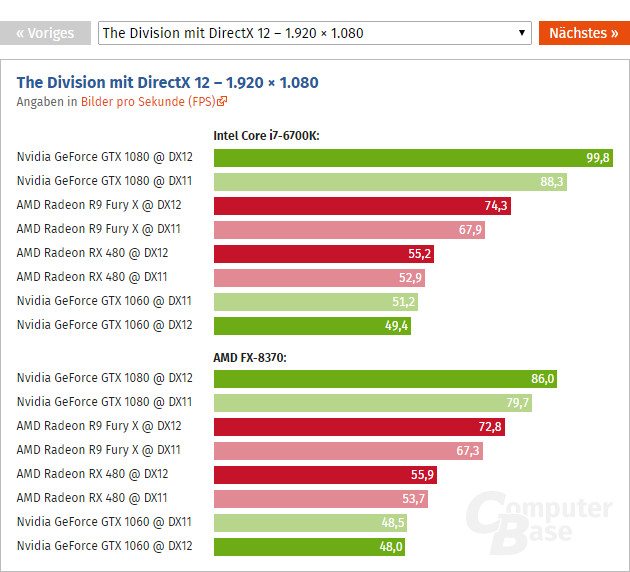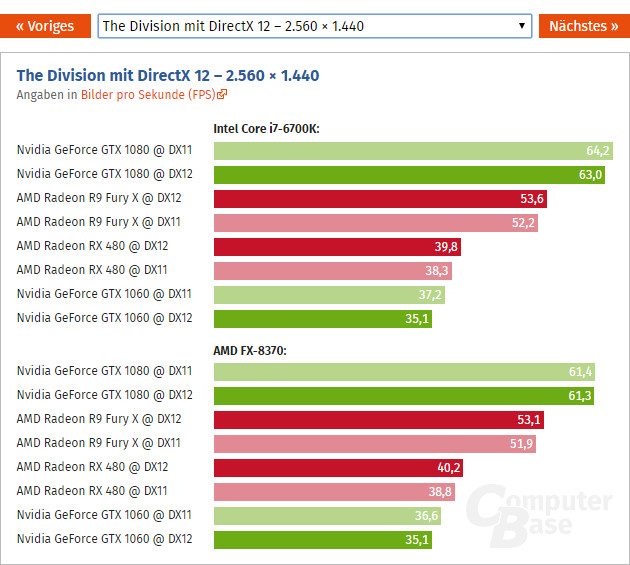 Without going into too much detail, it's fairly obvious to see the difference between the two, a gap which will only continue to widen and be more obvious when other current games, and future games for that matter, go down the DX12 route.
It seems Nvidia's ignorance in their decision to not support DX12 at hardware level has come back to haunt them, and will continue to do so. Older AMD GPU's are also very likely to see performance gains. It would be interesting to see some of the last gen tested in DX12 too.
Right now the RX 480 8gb can be picked up for around £200, with the GTX 1060 6gb (not the mini) starting at around £240. This will undoubtedly force Nvidia's hand in having a pricing rethink.
It seems AMD have come storming out of the block with this new generation of GPU's and CPU's, and it's got Intel and Nvidia on their toes. Going forward we are very likely to see much more competitive pricing from Team Blue and Team Green, and it's about time, they've been milking their loyal 'fanboys' for years.
On the other hand, Team Red certainly appear to be making that long awaited comeback. Their decision to restructure and refocus, invest and develop, is looking like it will finally bring some balance and fairness to the market. I for one cannot wait for the next gen to get underway proper. With all the benchmark leaks lately, the PC market is in for a real treat in the future.
Are you running an AMD card? Have you run any DX12 tests yourself? Did you see any gains? Are you looking forward to the inevitable price war? I'm looking forward to the comments, Team Green, your invitation to try to find a defence is open, give it your best shot.