The Division Upgrades to DirectX 12 in Latest Update
---
---
---
Cernescu Andrei / 6 years ago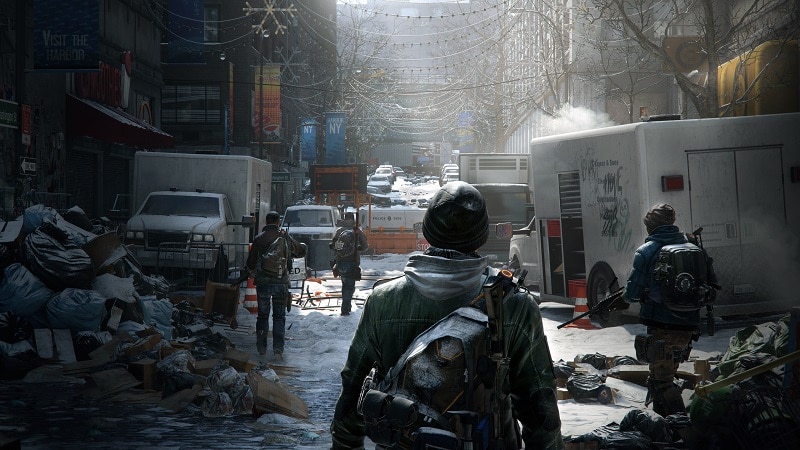 Ubisoft has recently added DirectX 12 support with Update 1.5 for The Division, but in a rather odd move, the company decided to leave out this information from the official patch notes. Still, players can now try out the new renderer by accessing the game's Public Test Server, but it's worth keeping in mind that it is likely still a work in progress. Just in case you're curious about the performance improvements, a Reddit user named MittenFacedLad went ahead and tested the game's new features, and it looks like there are indeed a few improvements as far as framerates are concerned.
"I've tried it. Took a longer time than usual to connect/load in the main menu, but finally it loaded. I'm testing the benchmark against the DX11 renderer now. Will update this comment with FPS comparisons.

---

DX11 Results: Avg FPS: 48.6 Typical FPS: 49.0 Avg CPU: 68% Avg GPU: 97%

DX12 Results: Avg FPS: 49.7 Typical FPS: 50.0 Avg CPU: 61% Avg GPU: 97%

---

So DX12 is very, very slightly faster, but not by much. (Ran this multiple times. Does hold up.) The three biggest notable takeaways that I can tell currently are: -1. Load times on the DX12 codepath take significantly longer than under DX11, but once you get in, there seems to be less hitching and the overall experience is smoother. -2. From what I could tell from watching the FPS counter, frame-time variance is smaller/less drastic under DX12, which means that despite getting similar FPS to DX11, the experience is a bit smoother, and there are less dropped frames/frame-time drops, or when they do happen, they're not nearly as big, even if they're for a fraction of a second. -3. Lower CPU usage. There's a decent reduction in CPU usage. This isn't super significant for most, but should help anybody with a lower-end rig, or those who are CPU-bound. (Which thus far, is where most DX12 implementations have shown the biggest improvements, really.)

---

Specs-wise, I'm running an older, but decent build. I5-2500K, GTX 970, 16gb RAM 1600mhz. All settings are MAX at 1080p, except for Shadows, which are set to PCSS instead of HFTS. (Since the raytracing just incurs too big of a performance drop on this card, despite how crisp and detailed it makes daytime shadows.) I'd be curious to see if the current build does better on an AMD card, as far as how much improvement it offers."
Even though the loading times seem to be longer in DX12, the overall experience seems to be improved, if only by a small margin. Apart from implementing DirectX12, Ubisoft also included another brand new feature in the new update, which is called "reduced latency." The feature was designed to minimize game latency at the cost of framerates, and it can be activated through a new UI rendering setting. Apart from the patch and the API update, Ubisoft Massive will also launch the Survival DLC for The Division, which is expected to offer a slightly unusual rogue-like gameplay mode.