The Humble Codemasters Bundle is Awesome!
---
---
---
John Williamson / 7 years ago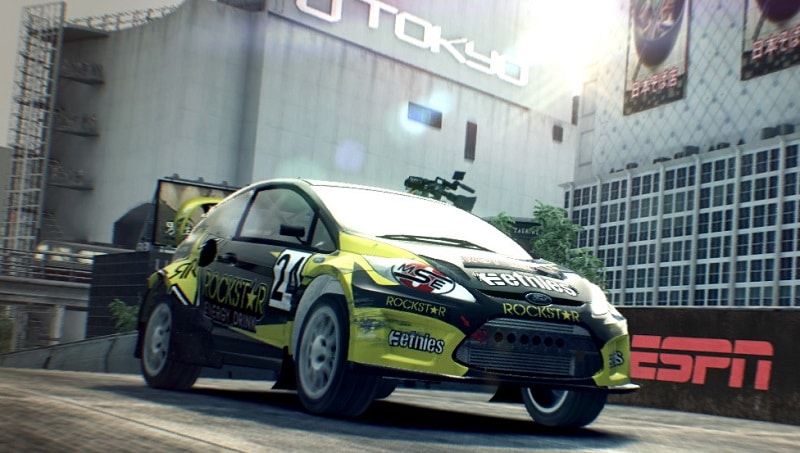 Humble Bundle often discounts a number of enticing games and allows you to choose what percentage of the money goes to charity. Recently, the company expanded the amount of charities you can donate to which helps funds a cause close to your heart. The latest bundle incorporates a huge amount of Codemasters games at rock bottom prices. The $1 or more tier includes Grid 2 + Drift Pack, DIRT Showdown, Overlord, Operation Flashpoint Complete, Hospital Tycoon and Colin McRae Rally. Sadly, GRID 2 is a poor sequel and doesn't live up to its iconic predecessor. Additionally, DIRT Showdown tries to emulate Flatout and just ends up being very annoying, and rather lackluster.
On another note, Colin McRae Rally is a mobile port and doesn't really honor the original series. However, the Operating Flashpoint games are surprisingly good and very difficult. If you beat the average, it also comes with GRID Autosport, Overlord II, Overlord Raising Hell, GRID 2 Spa-Francorchamps Track Pack and more! GRID Autosport is miles better than GRID 2 in terms of physics and career mode but it's still not as good as the original title.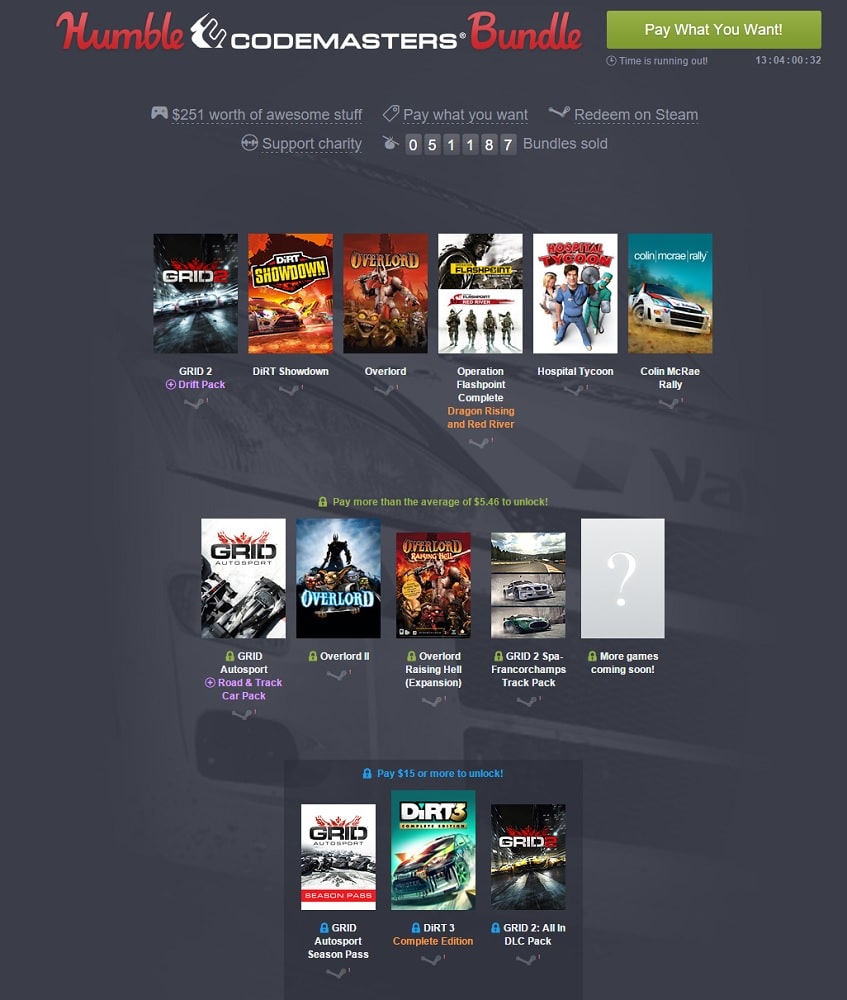 Finally, if you pay more than $15, the pack includes GRID Autoport Season Pass, Dirt 3 Complete Edition and GRID 2 DLC pack. This is certainly worth the extra for DIRT 3 Complete given the huge selection of vehicles, tracks and superb handling model. The game was originally criticized for its horrible DLC model, but at least all of the extra content is included and you no longer have to deal with Games For Windows Live!