The Most Anticipated Gaming Releases of 2022
---
---
---
Mike Sanders / 2 years ago
Although I daresay some of you may disagree, on the whole, I found 2021 a rather average year for the gaming consumer. Sure, we got some great titles (Resident Evil 7 and Metroid Dread to name just a few), but in terms of any major undisputable must-haves?… Not many. – Part of the problem, however, was the fact that the continued COVID-19 situation saw many titles that should have been released last year pushed back.
So, while 2021 might've been a little underwhelming for some of you, the good news is that 2022 is already looking to not only be a huge improvement but perhaps one of the best years in recent memory! – With this in mind, therefore, let's take a look at some of the most hotly anticipated releases for 2022!
And to help you get your calendar set up, the following list is in chronological order based on current confirmed or expected release dates.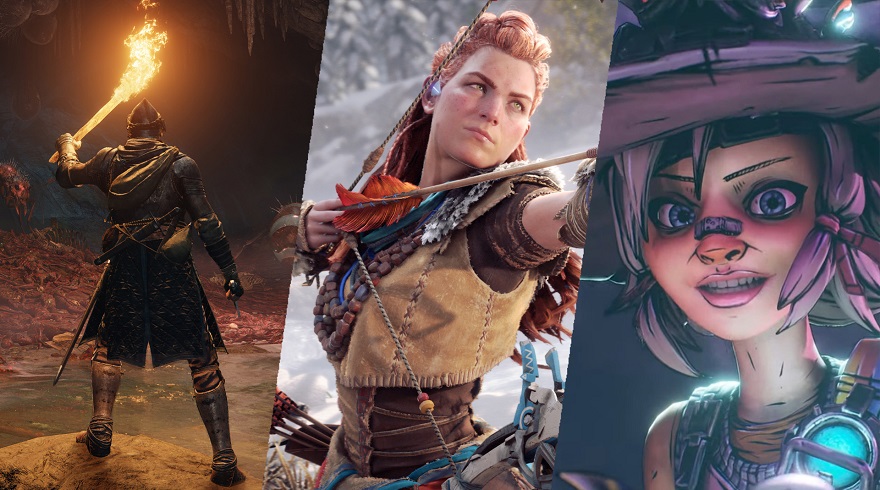 Rainbow Six Extraction – January 20th
For those looking to take a step away from the hectic fast-paced action of titles such as Call of Duty Vanguard and Battlefield 2042, Rainbow Six Extraction is certainly looking to be a solid step towards the tactically minded gamer rather than the pre-firing corner jumper. – Going for a sci-fi setting, however, this is definitely a gamble by Ubisoft, but given that this is technically the first 'brand new' Rainbow Six is nearly 7 years, this is definitely something to keep an eye on.
Dying Light 2: Stay Human – February 4th (In Theory)
Dying Light 2 has clearly had a very difficult development. Originally announced in 2018 for a 2020 release, it has now run nearly 2 years over schedule. Although the developers have categorically stated that there is "zero chance" that its February 4th launch date will be missed, we still wouldn't necessarily like to 100% guarantee it. More so the fact that, as contradictory as it might sound, games that get delayed this heavily are often a little underwhelming on release.
Given how excellent the first was, however, we've got some fingers crossed for this!
Total War: Warhammer 3 – February 17th
Although delving into the deep, mysterious, and sometimes confusing world of Warhammer, this addition to the Total War franchise has undoubtedly proven to have been one of the most widely praised and popular among gaming consumers. With Total War: Warhammer 3 effectively wrapping up the trilogy, this is almost guaranteed to be fantastic for fans of this particular spin-off.
In fact, would it even be fair to say that Total War: Warhammer is now the most dominant franchise under the branding?…
Horizon Forbidden West – February 18th
Horizon Forbidden West could've easily have been the biggest gaming hit of 2021 had it not been for the fact that it got delayed. Although initially releasing as a PS4 and PS5 exclusive, this is, without a doubt, a hugely anticipated title and particularly so for owners of Sony's next-gen console with it promising to be one of the most visually impressive games ever made.
And, let's face it, given how amazing the first title was, we can't wait to see what adventures we get to go on next!
Destiny 2: The Witch Queen – February 22nd
It's hard to judge just how excited people are for the upcoming Destiny 2: The Witch Queen expansion. I mean, let's be honest, Destiny 2 isn't the powerhouse of gaming it once was. Many of its player base have long since moved onto other things. A good expansion, however, always has the potential to bring people back, and especially so if this manages to improve on the shortcomings.

Destiny 2 feels like it's at a crossroads and The Witch Queen will either represent a kill or cure solution.
Elden Ring – February 25th (In Theory)
While Elden Ring is another title that unfortunately got pushed out of 2021, this is, without a doubt, one of my most anticipated releases of the year. It's From Software, so we basically already know two things. Firstly, it's going to be a bit like Dark Souls, and secondly, it's going to be bloody difficult!
Out of pretty much everything on this list, however, its current February 25th release date is the one that's probably most likely to be pushed back. I'll be pleasantly surprised if I'm playing this before the end of next month, at the same time though, I won't be overly shocked if I'm not!
Gran Turismo 7 – March 4th
Another major PlayStation exclusive and one that has been hugely anticipated for many, many, years! – No, not everyone loves racing games, but Gran Turismo has a well-deserved reputation for not only being a remarkably accurate simulator, but also one of the most competitive online titles around. – You can't help but feel that this is definitely going to land in the 'must have' titles for PS4/PS5 owners in 2022!
Grand Theft Auto 5 – March (TBC)
With GTA V set to get its next-gen PS5 and Xbox Series X/S update release in March, there are more than a few things remarkable about this. Firstly, this will represent a gaming title that has seen a launch across three generations of consoles. Secondly, and on a similar point, the game (as a whole) is nearly ten years old now! The fact that it's not only still remarkably popular, but relevant, is nothing short of a testament to how amazing the game was, and more recently, how addictively entertaining the online mode can be.
While GTA 6 still seems to be off in the very distant future, let's face it, we're all probably going to be playing this again… again.
S.T.A.L.K.E.R. 2: Heart Of Chernobyl – December 8th (UPDATED FOLLOWING DELAY)
If you've never played the original, which is entirely understandable given that it was released a very long time ago, you can consider S.T.A.L.K.E.R. as basically being a far more terrifying version of Fallout. Yes, the sequel has certainly been a long time coming, this could, however, well prove to be one of the scariest games you play this year (and we mean that in a good way).
Saints Row – August 23rd
Effectively representing a reboot (or prequel) rather than a sequel, fans loyal to the original series do not seem to be overly excited about this based on what we've seen so far. When it comes to Saints Row, however, you have to buy into the insanity and presuming they can throw together a mad open world, this will undoubtedly strike a chord with gamers.
Scheduled/Probable/Possible Releases
Now, as you might have noticed, as we approach the Summer in the above list, a pretty huge void opens up. The reason for this is quite simple. There are many games scheduled to release this year that, at least at the time of writing, do not yet have a fully confirmed release date, but are very likely expected to arrive around Q3-Q4 – In giving you a quick taster, however, here are some of the titles we can almost certainly expect this year (and this list is arguably even better than the ones we've already covered.
Scheduled Releases
Cyberpunk 2077 Next-Gen Update – Q1
Lego Star Wars: The Skywalker Saga – Q1/Q2
The Witcher 3: Wild Hunt Next-Gen Update – Q2
Dead Space Remake – Q3
Redfall – Q3
Probable (No Confirmed Release Date/s Beyond a Vague '2022')
Gotham Knights
Ghostwire: Tokyo
The Legend Of Zelda: Breath Of The Wild 2
The Lord Of The Rings: Gollum
God Of War Ragnarök
Bayonetta 3
Possible (But Don't Hold Your Breath)
Fable
Final Fantasy XVI (16)
The Outer Worlds 2
Overwatch 2/Diablo 4 (Blizzard have downplayed practically all suggestions that these will be released this year)
Impossible
Half-Life 3 (Just put this here for the luls)
What Do You Think?
We have, of course, only listed the major gaming titles expected for 2022. With this in mind, there will undoubtedly be some unexpected break-out hit such as seen in the past with titles such as Phasmophobia, Fall Guys, and going back a fair few years Undertale.
What's your most anticipated gaming release of the year though? – Let us know in the comments!