The Newest Release for the Nintendo Famicom – A Chiptune Album
---
---
---
Alexander Neil / 7 years ago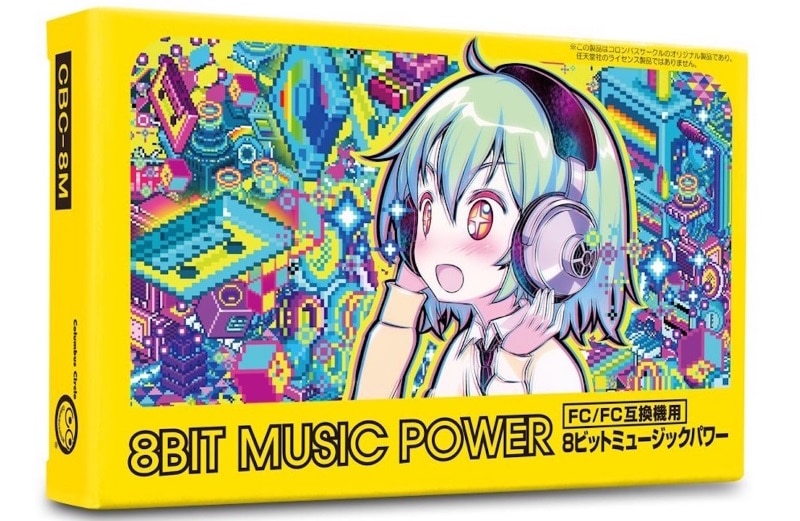 The Nintendo Famicom (also known as the NES to those of us in the west), is a classic console from the almost distant age of 1983, packed with games that have soundtracks that are loved and remixed to this day. Game soundtracks are as popular as ever, some even garnering releases on physical media such as vinyl. Developer RIKI has gone one step further, choosing a Famicom cartridge as the media to release their new chiptune album, 8BIT MUSIC POWER.
8 BIT MUSIC POWER is more than just a music album too. Each one of the 12 original tracks features an accompanying video in charming pixellated Famicom style. These graphics are created by Hiroshi Ono, famous for working on Pac Man, Galaga, Dig Dug and more. If you're concerned about the quality of music that these graphics are to accompany, the project's music include entries by popular Japanese video game and anime composers, such as Yuriko Keino (Xevious, Dig Dug), Keishi Yonao (YU-NO) and Hiroaki Sano (Lyrical Nanoha).
For those of you looking to get your hands on this throwback piece, unfortunately, it is currently only planned to have a limited release in Japan. It will be available for ¥3,800 on the Amazon Japan site from January 31st, with a limited run of "several thousand copies" available. If you wish to import, an adapter will be needed to play on American and European NES systems, but there is still hope for a NES release of the cartridge. Already western fans and retailers have surprised the manufacturer, Columbus Circle with requests for a western release, so it may just be possible…
Could projects like this among creative fans of classic consoles see a resurgence of music and homebrew games for the now-dated hardware? I certainly hope so, as even with the current age of HD graphics and sound, pixellated sprites and chiptunes still have a special place in many of our hearts.