The US Snowfall Captured Through a Lense
---
---
---
Christopher Files / 8 years ago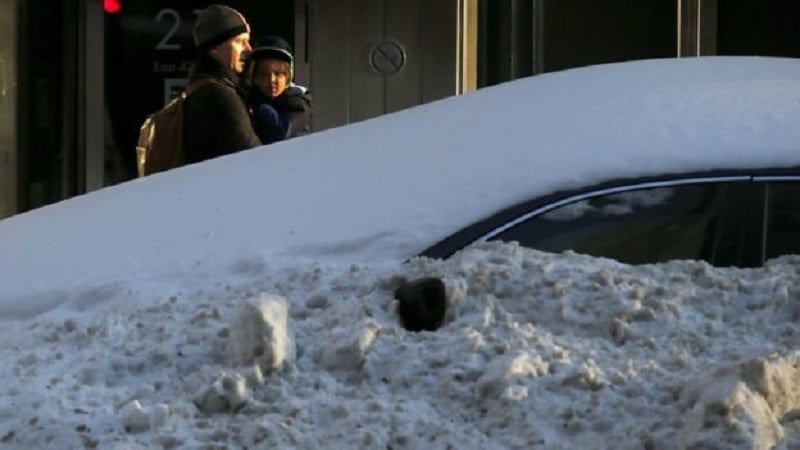 The recent US snowfall has absolutely hammered the East Coast of America in terms of size and ferocity which has led to the cancellations of thousands of flights as well as leaving tens of thousands without power, below is a selection of stats which conveys the extent of this force of nature.
40 inches of snow – Has been recorded in Glengary, West Virginia; 39 inches fell in Philomont, Virginia; and Redhouse, Maryland, received 38 inches.
11 states declared states of emergency – Georgia, Tennessee, Pennsylvania, Maryland, Kentucky, North Carolina, New Jersey, New York, Delaware, Virginia and West Virginia. Washington, D.C., has declared a "snow emergency.
8,569 flights – Have been cancelled for Saturday and Sunday
More than 74,000 people – Without power.
Below is a selection of beautiful, fantastic yet thought-provoking images that conveys just how disruptive this storm has been for residents as well as the country as a whole.
Below is the first image of "Henry Street in the Chinatown neighbourhood of New York", as you can see, this bustling street has rather ground to a halt.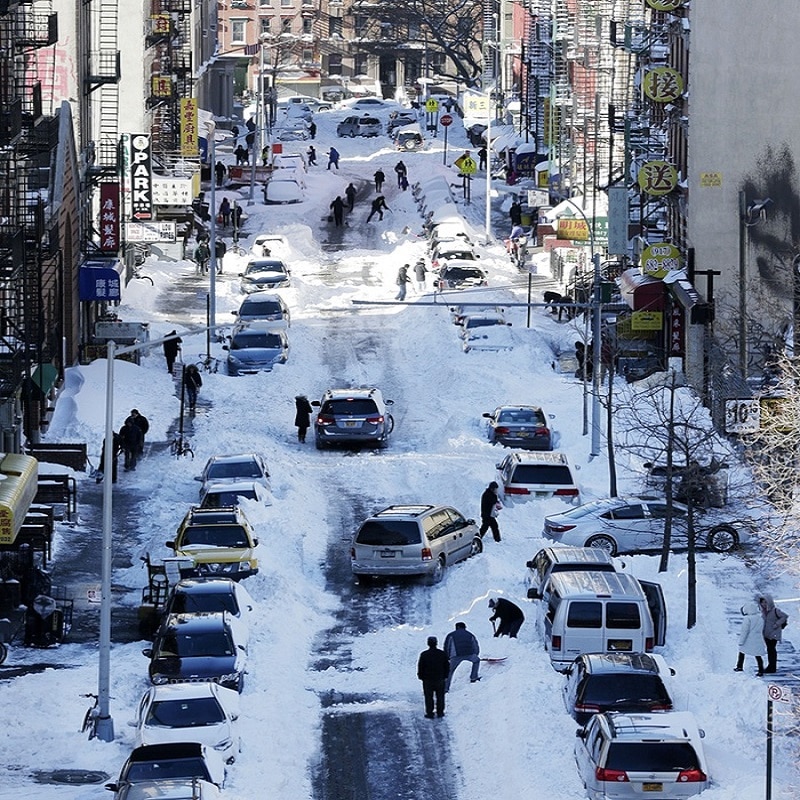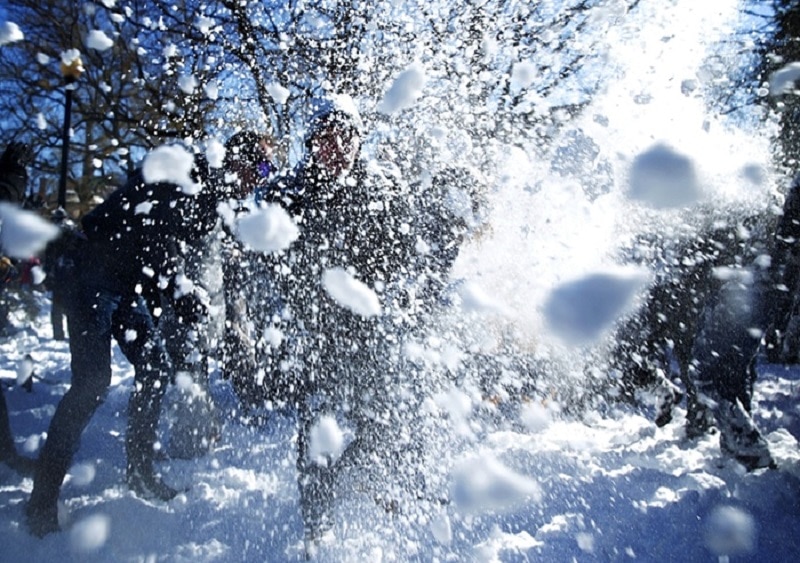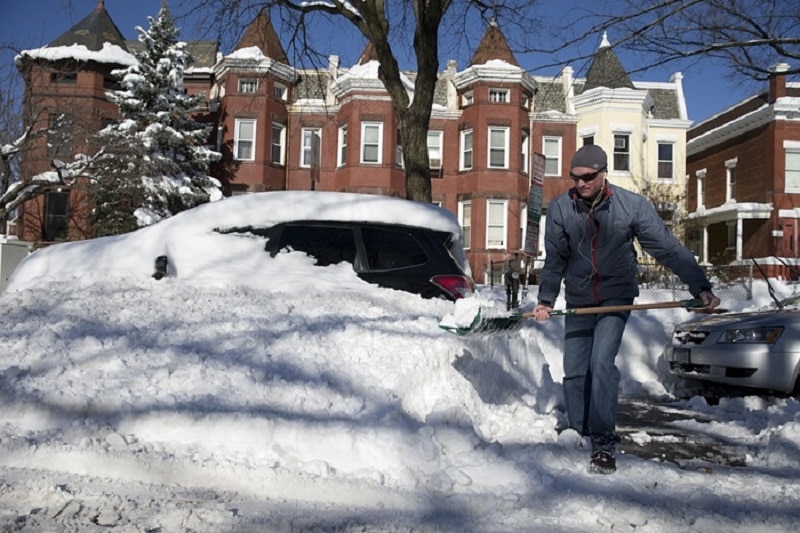 The next image below certainly conveys the amount of snow that has been dumped on the US, the gentleman within the photo is "Ben Osborn who walks with a shovel past a line of snowed-in cars in northeast Washington", each car looks similar to a giant snowball.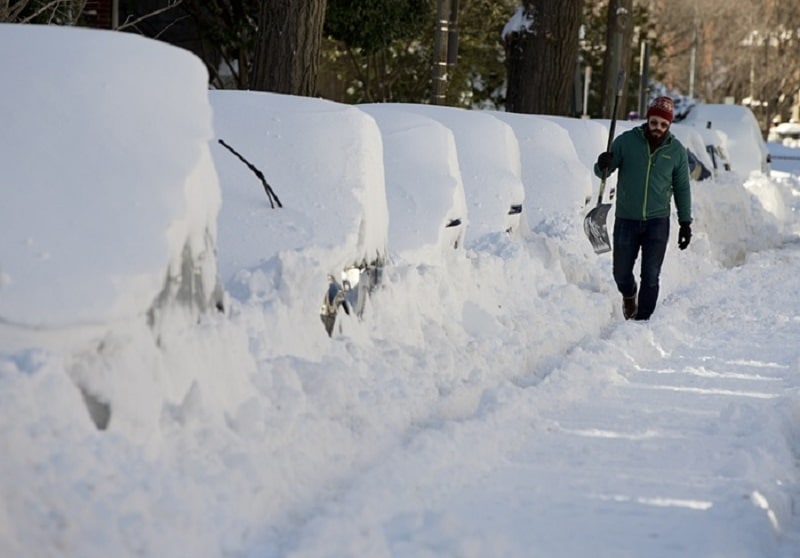 The next image below is beautifully shot and conveys an individual who is producing a "snow angel in front of the Lincoln Memorial in Washington D.C", the blueness of the sky is a striking contrast to both the memorial and also the snow.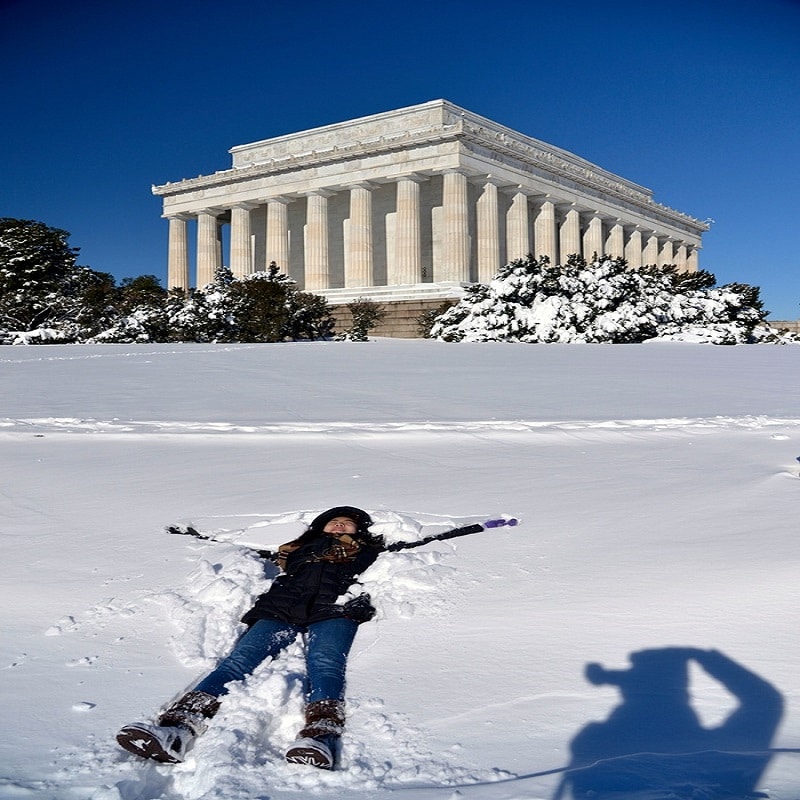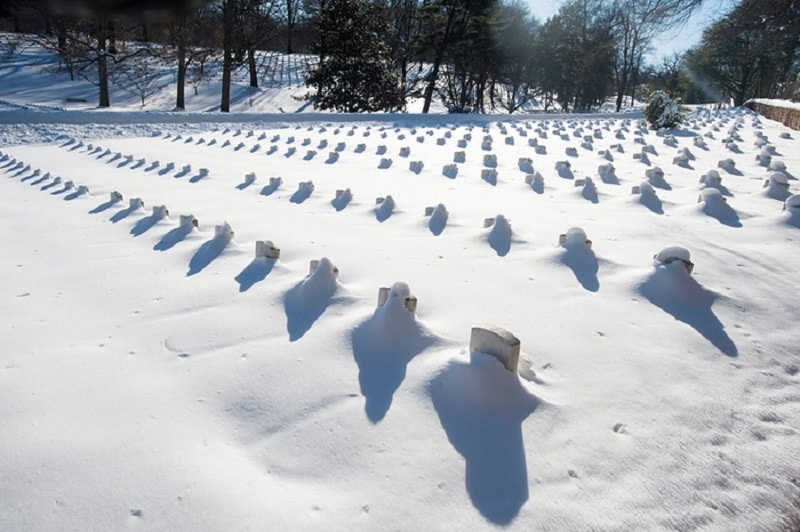 The last image may not be relevant to the US, but it is certainly stunning, it conveys a frozen mast within Fujian Jiuxian China, wow.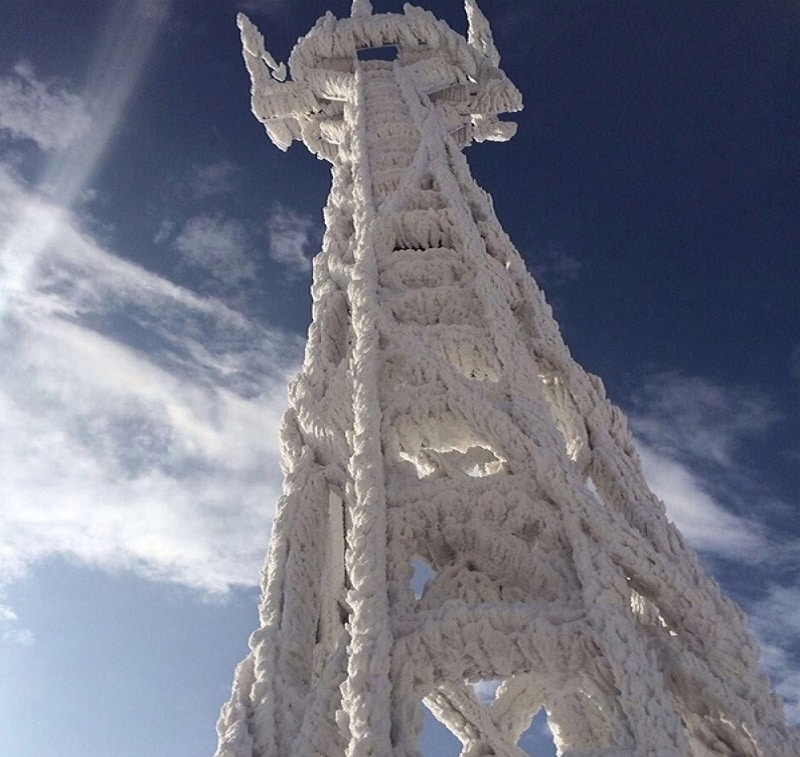 Image courtesy of BBC