The Witcher 3: Wild Hunt HD Reworked Project Updated
---
---
---
Peter Donnell / 7 years ago
The beauty of modding a game to improve the graphics is more often than not in the little details. Tweaking some lighting, smoke effects, adding better grass textures, making water look clearer, and so on. The Wicher 3 HD Project has been doing a lot of work to tweak and improve almost every aspect of the games textures and models, and while it already has a huge impact on improving the fidelity of this already fantastic looking game, it just keeps on getting better and better.
Modder 'HalkHoga' released the latest version of his HD texture pack for The Witcher 3: Wild Hunt. While not the biggest update in the packs history, version 2.6 helps improve some LOD issues with the rock in the game and while that doesn't sound like much, it's made a big difference in a game that's heavily populated with rock and stone structures. To help even further, their textures have been improved and further optimized.
"Toadstools!" I hear you cry. OK, maybe not, but you'll be thinking about being impressed (maybe) when you hear that Toadstool textures have been upped from 256×256/128×128 to a much more detailed 1024×512/1024/512. As I said before, the devil is in the details and when you start going through a game like this, all these little changes add up to a big visual impact.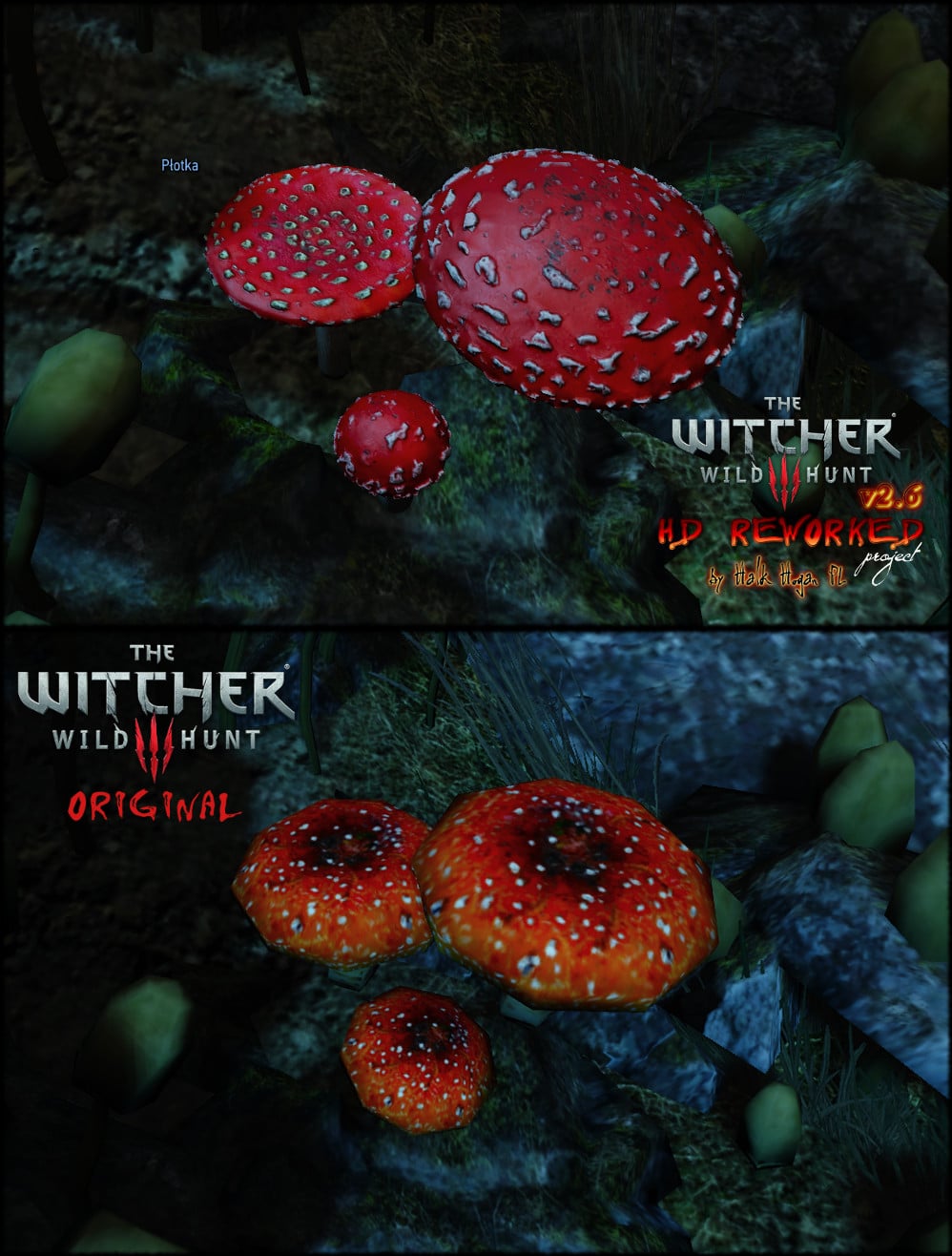 If you want to upgrade to the latest version, or even install it for the first time, you can head over to the Nexus Mods page and grab the files, which can also be quickly installed using NMM too. If you want to check out even more mods for The Witcher 3, head on over to the main Nexus page and get downloading, there's lot to choose from and you can really push the limits of the games graphics engine as far as you desire.