Thecus Implements Windows Storage Server 2016
---
---
---
Bohs Hansen / 7 years ago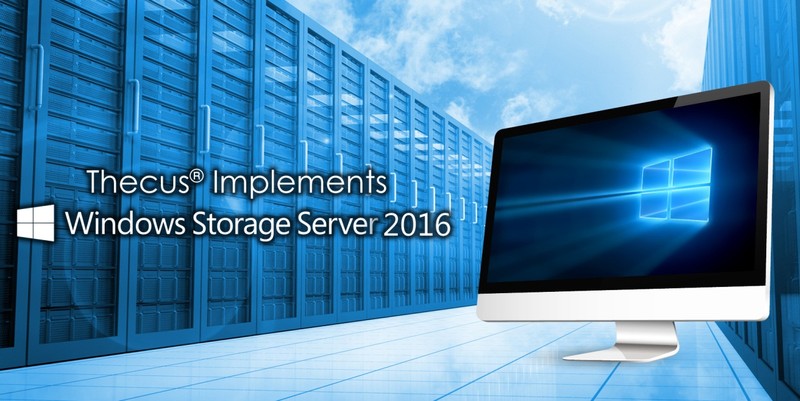 Thecus has a wide range of Windows-powered systems in their line-up and they've now announced the implementation of Windows Storage Server 2016 into their enterprise rack-mount product line. The new and latest version of the operating system will be available this February, packed with a huge array of features where Microsoft extended its already highly usable storage solution to better cater for enterprise environments. This is particular in relation to cloud environments, including Azure and Office.
"The latest evolution of the Windows operating system allows businesses to innovate faster, in a cloud-ready environment, with increased security and functionality. Window Storage Server 2016 proves why Microsoft continues to be a key player in the IT infrastructure", says Florence Shih, General Manager of Thecus Technology.
Windows Storage Server 2016 will enable businesses to take advantage of IT innovation while reducing security risks and disruptions. With access to new layers of security, data centre efficiency, and agility in application development backed by Microsoft Azure, one of the world's largest cloud data centres. No matter where an organisation is heading, it will be able to get there with Windows Storage Server 2016.
Thecus' implementation of Windows Storage Server 2016 into its product lines will occur throughout the year at various speeds and times in relation to different product segments. More information on Thecus Windows Storage Server product line can be found here and more information on Windows Storage Server 2016 can be found here.