Thecus N4310 4-Bay NAS Review
---
---
---
Bohs Hansen / 8 years ago
Introduction
---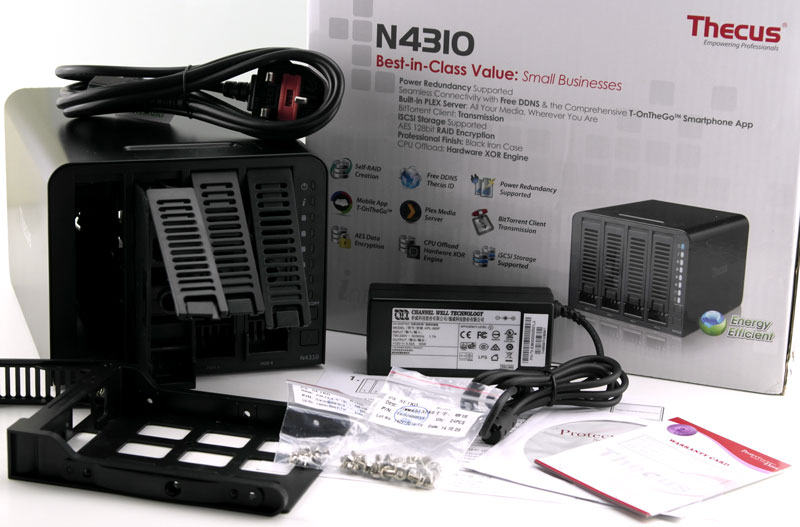 We don't all have equally deep pockets and not everyone can get the top-of-the-line high-end NAS devices that are out there. Most budget oriented NAS devices only offer 2 drive bays, and that might not be enough. Thecus comes to the rescue with their 4-bay N4310 NAS. The N4310 doesn't lack on features or performance, so don't be fooled by the term budget; that term only refers to the price in relation to other 4-bay systems on the market.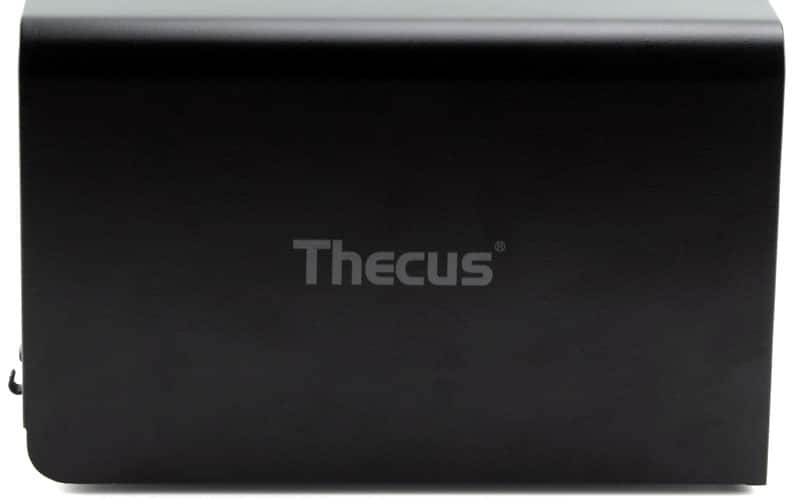 The Thecus N4310 has a normal NAS layout with 4 hot swap bays, LEDs and power button on the front and it also has a convenient USB copy key to perform pre-setup copy actions to and from plugged in USB drives. As useful as this feature is, it is a shame that there isn't a front USB port to use it with. You will have to fumble behind the device to plug in your USB device before you can push the button on the front.
Each hard drive has its own LED light for activity and connection, and there is one for USB and Network activity as well. The power LED also indicates devices status besides just shining to show that it's running.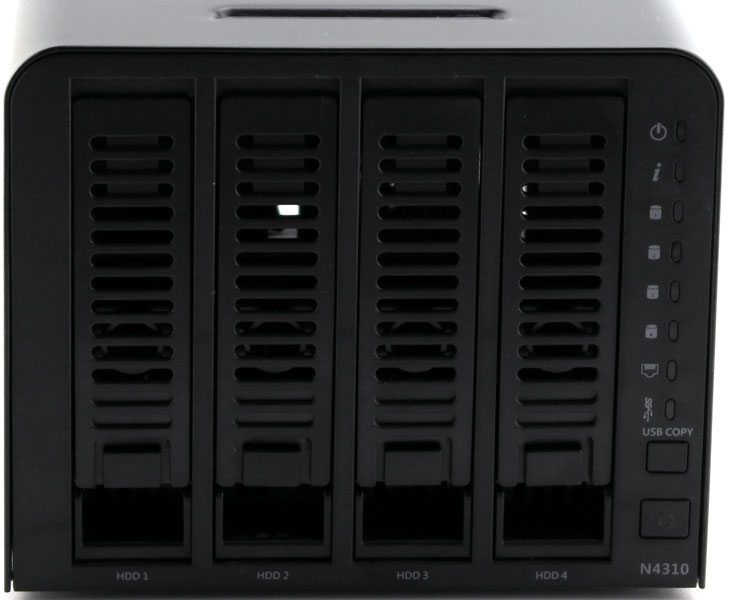 When turning the device around and looking at the rear, we find two USB 3.0 and one RJ45 Gigabit Ethernet connections. It is nice to see USB3 added to a budget device as this allows the owners to backup those files in much faster way.
A unique feature in this market segment is the dual power supply support. You can connect two power bricks to this unit to create a fail-protection for continued uptime despite a possible PSU failure.
The internals of the Thecus N4310 is quite impressive all things considered. It is built around an AMCC 1GHz SoC with 1GB DDR3 memory, has hardware support for AES 128-bit encryption, and CPU offload engine.
The storage controller allows for RAID 0, 1, 5, 6, 10, and JBOD, but the EXT4 filesystem is limited to 16TB. The network adapter supports Wake on LAN (WOL) and the USB ports can be used to connect printers too.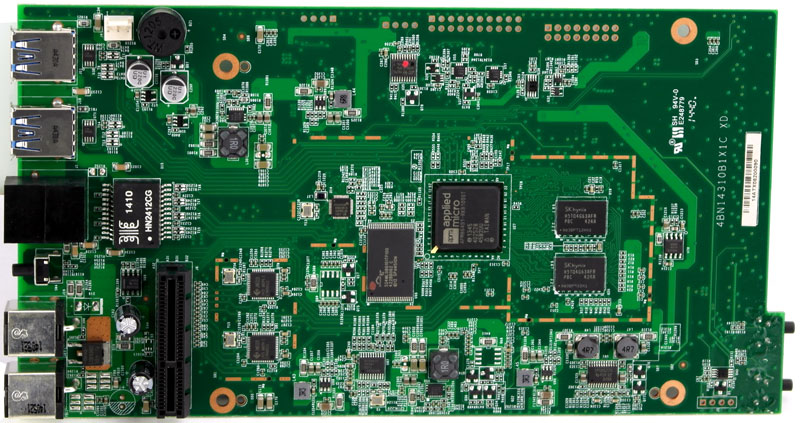 The software part is pretty good and a pleasant surprise. ThecusOS 6 has a more traditional approach in the web GUI than some other manufacturers, but it is really easy to use. It offers a load of functions besides serving as a file locker, such as Transmission download server, PlexMedia center, DDNS setup, Optical disk burning, as well as mobile apps to access your library on the go.
Thecus thought of almost everything and a little bit more.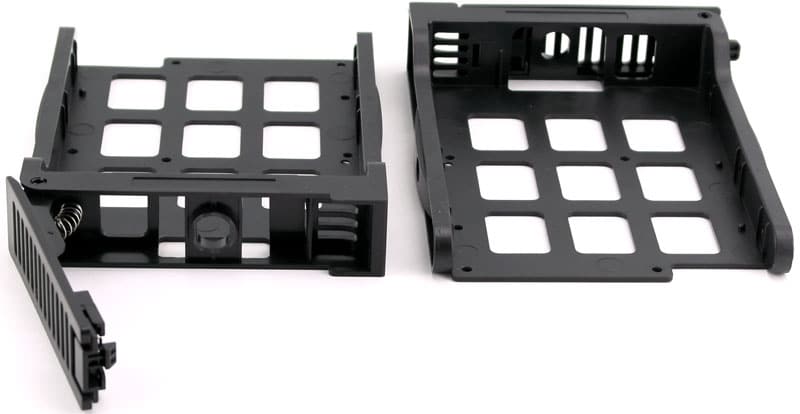 The start-up is simplified with the Intelligent NAS utility that "boasts a 5-minute complete installation" of your device. With a power consumption of just 30W in operation, this could be an all around winner. So let's take it for a spin.