Thermal Grizzly & Der8auer Alder Lake-S IHS Frame Reduces CPU Temps by 10C?!
---
---
---
Mike Sanders / 1 year ago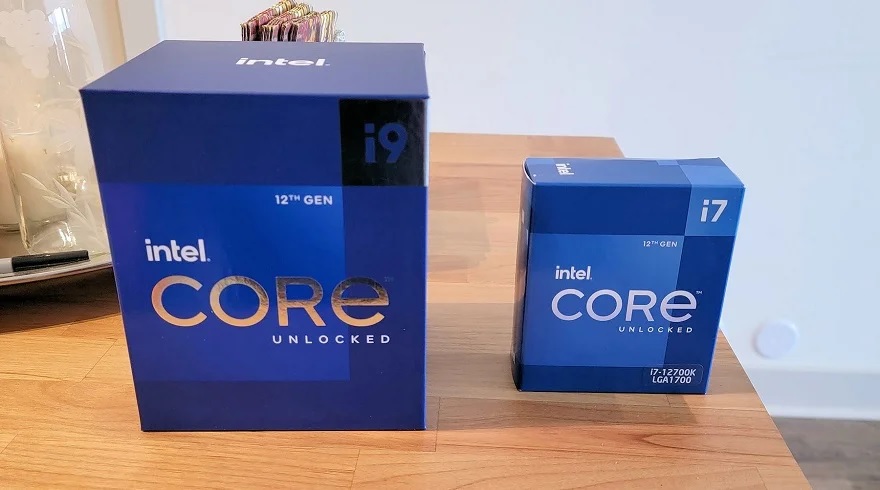 Ever since the release of Intel's Alder Lake-S processors late last year, there has been a low but fairly consistent level of concern over a key part of the new CPU design. The issue is a little tricky to describe in words, but in attempting to keep things as understandable as possible I will try and describe it as succinctly as I can.
It has been confirmed that the chipset's more horizontal design has been causing pressure issues when coolers are being fit. This causes the IHS (integrated heat spreader) to bend/warp slightly which may cause poor contact with the CPU cooler and, by proxy, higher temperatures. And by 'it has been confirmed', I don't just mean by the community either. After months of raising the issue, Intel finally admitted it themselves last month!
The interesting aspect of this admission, however, was that Intel very much downplayed the significance this IHS bending issue would have. – Following a collaboration between Thermal Grizzy and overclocking legend 'Der8auer', however, a new CPU contact frame has been launched that, by their claims, will reduce Alder Lake-S CPU temperatures by as much as 10C.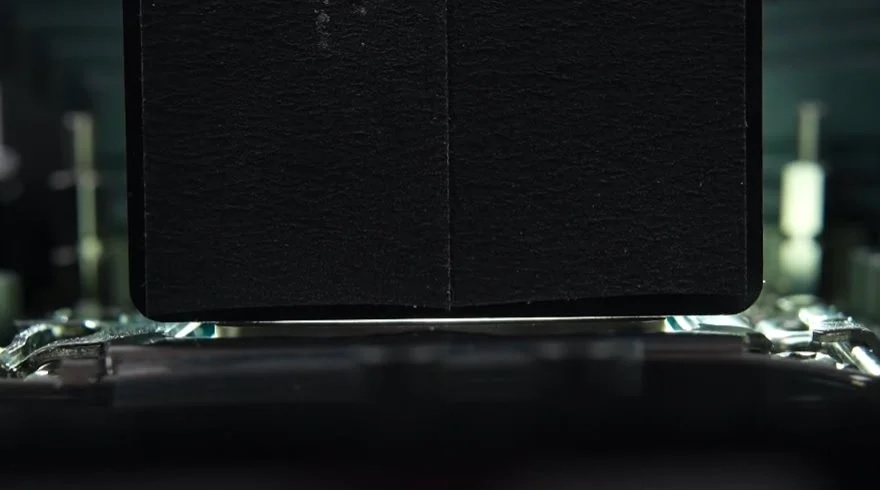 Thermal Grizzly Intel Alder Lake-S Contact Frame
We should note that this is not the first frame released that has attempted to resolve this 'issue' with Intel Alder Lake-S processors. A little over a month ago, Thermalright introduced such a product themselves. What they didn't do, however, was claim that it gave any kind of substantial improvements in terms of the CPU temperature control. Their product simply looked to reduce, prevent, and/or minimise the IHS warp potential.
This new collaboration between Thermal Grizzy and 'Der8auer', however, takes things a huge step forward. While the product itself looks very similar, they're claiming that with its use, Alder Lake-S owners may see their CPU temperatures drop by as much as 10C (tested using an i9-12900K – circa 70C standard down to 60C with the frame).
And for those of you unaware, in processor cooling terms, it's hard to understate just how HUGE a margin this is! – You can see more in the video below (Albeit, understanding German is clearly going to be to your advantage).
Where Can I Learn More?
Available now for a retail price in the region of €35-€40, the only really disappointing news here is that while this bracket clearly provides hugely better temperature control for Intel Alder Lake-S coolers, it's probably too expensive to warrant a purchase by the casual consumer. – And I'm just going to hammer this point further by saying that the aforementioned Thermalright one, which I'm not for one second suggesting offers a comparative level of quality or performance, only costs about €6. – If we can get hold of both, we may actually do some testing (let us know in the comments if you'd like to see that).
Remember though, Intel said that this IHS warping issue wasn't a major problem. – If this new product is anything to go by though, this was clearly a pretty colossal understatement!
You can, incidentally, check out the official product website via this new contact frame via the link here!
What do you think? – Let us know in the comments!