Thermalright Leetgion Hellion RTS Mouse announced
---
---
---
Laurence Howe / 11 years ago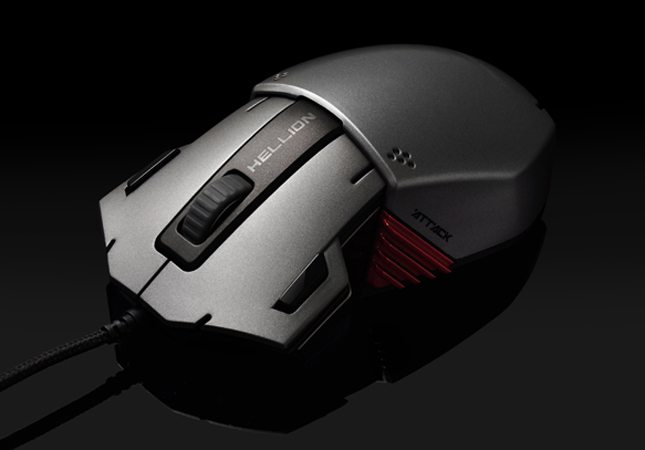 Thermalright's gaming peripherals brand, Leetgion, released its first gaming mouse, Hellion, which it also claims to be the world's first "mechanical" gaming mouse.
Perhaps they didn't find ball mice "mechanical" enough. The mechanical part Leetgion is referring to, is its switches. The Hellion uses a combination of Cherry MX Blue and OMRON Japan micro-switches. The main buttons apart from center are backed by OMRON switches, while a side "attack" macro button is backed by Cherry MX Blue.
Under the hood is an AVAGO 9500 laser sensor with a tracking resolution as high as 5,000 DPI. The non-primary buttons can be assigned macro functions, and macro profiles can be switched on the fly. Leetgion comes with three macro profiles optimized for Starcraft player classes. Measuring 123 x 73 x 42 mm (LxWxH), the Hellion has a fixed weight of 105 g. It uses a wired USB connection to the host, the cable is sleeved. The mouse also features a true-color LED illumination, a color can be chosen form a pallet of 16.7 million colors in the software.
Source: TechPowerUp