Thermaltake 300 TG Snow ARGB Case Review
---
---
---
Peter Donnell / 4 days ago
Exterior
The case is certainly unique, cutting the usual side panel window design in half. Why? Why not! It's just something different to look at, I guess, and honestly, I quite like it. The glass is crystal clear too, which works well with the white case. However, you'll want a clean looking build, as tinted glass helps hide many things that this case will not.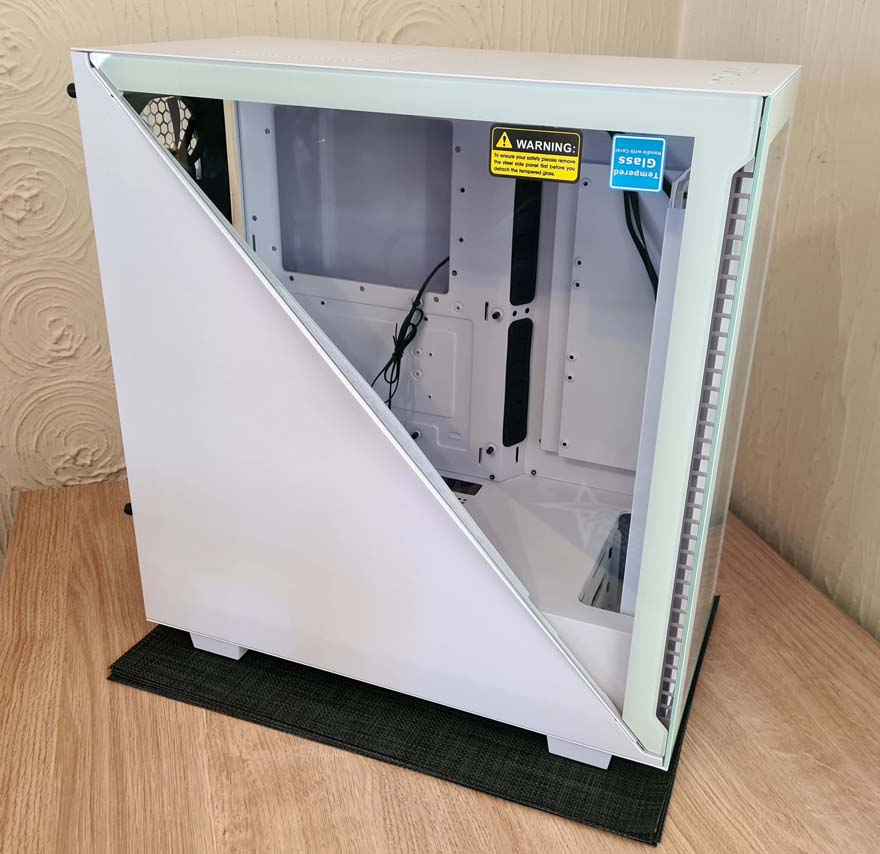 There's no glass on half of the side, but you do get a full-size front panel window too. Albeit, they've given it a white trim stuck on the glass and around the edges to hide the fittings, but that matches up nicely with the white trim on the side panel glass too.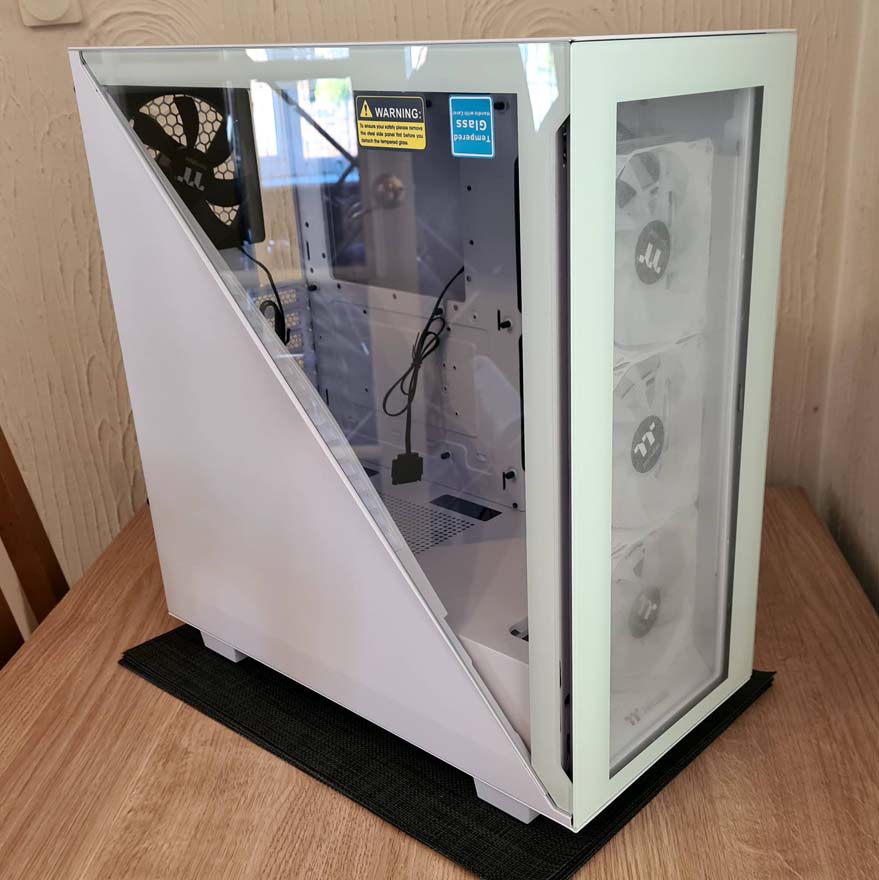 In the front, you'll find three Thermaltake fans. They're finished in white, so they match up with the rest of the build, but they're also ARGB, so while they're white now, they'll be pretty colourful soon enough. I like how they're a little set back too; it makes them look like they're floating in a display case.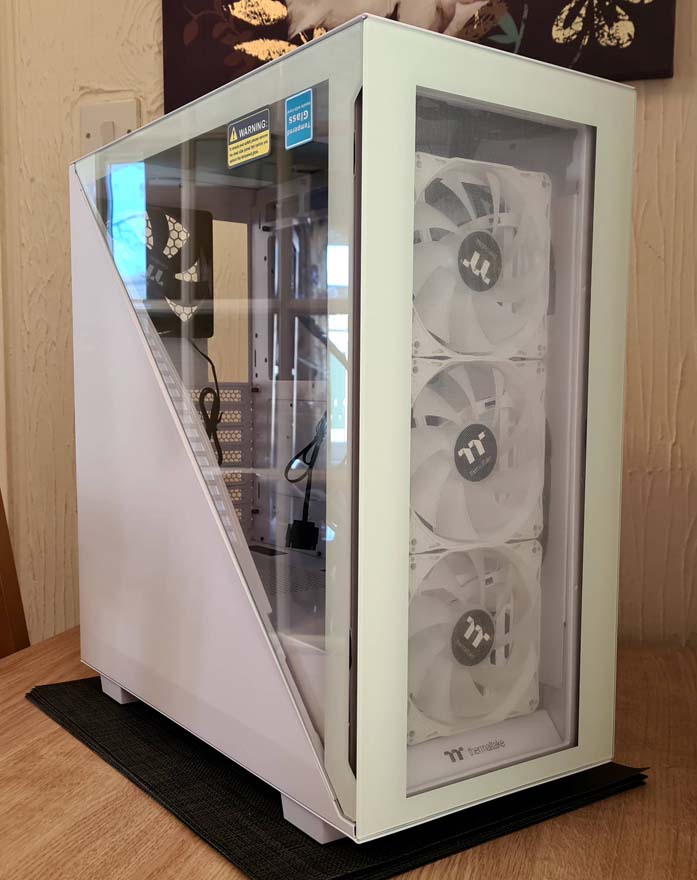 Worried about airflow? There's more than you might think. There's a sneaky overlap on the glass, allowing for airflow between that and the glass. It's quite a big opening too, and will certainly help your GPU breathe better.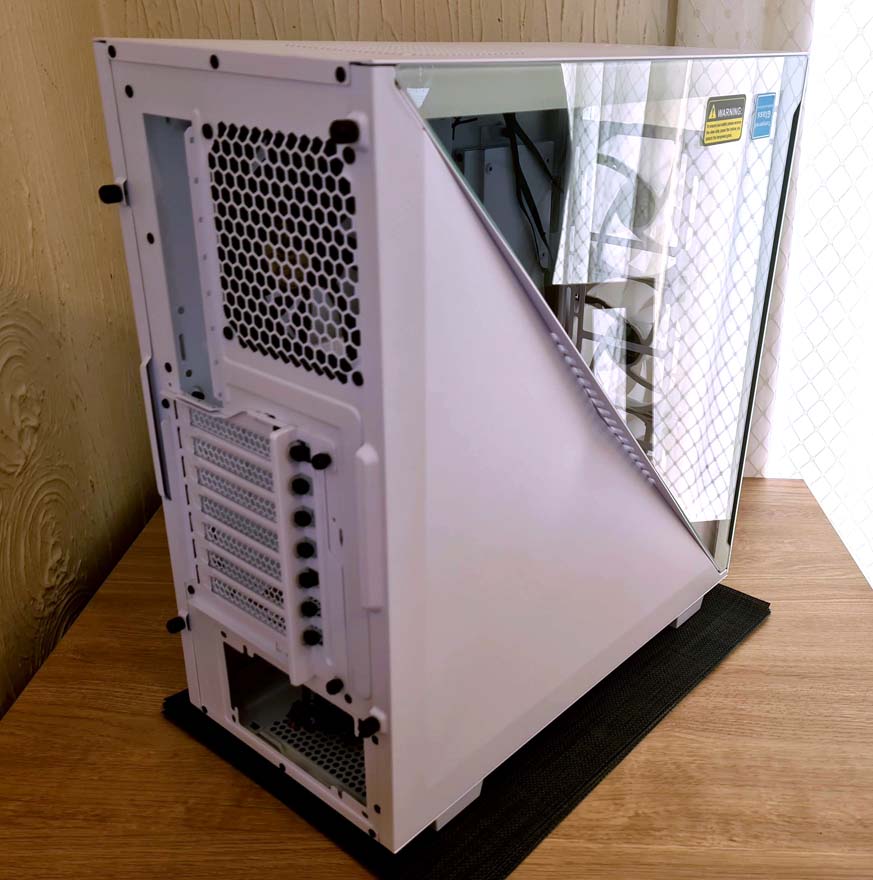 There's a filtered fan/radiator mount in the top, which could be ideal for an AIO or exhaust fan.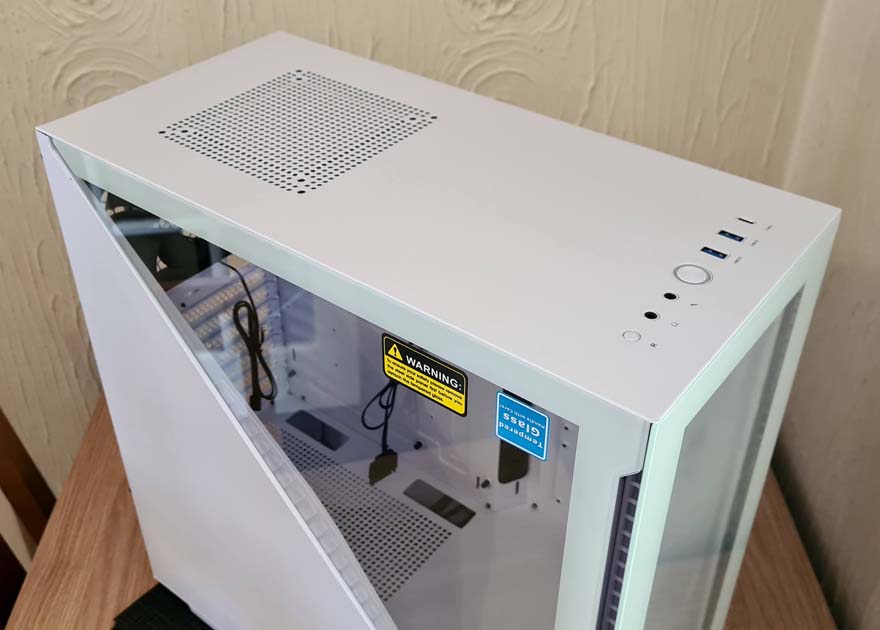 There's a 120mm fan pre-installed in the rear, albeit this is a black fan, not one of those fancy ARGB fans.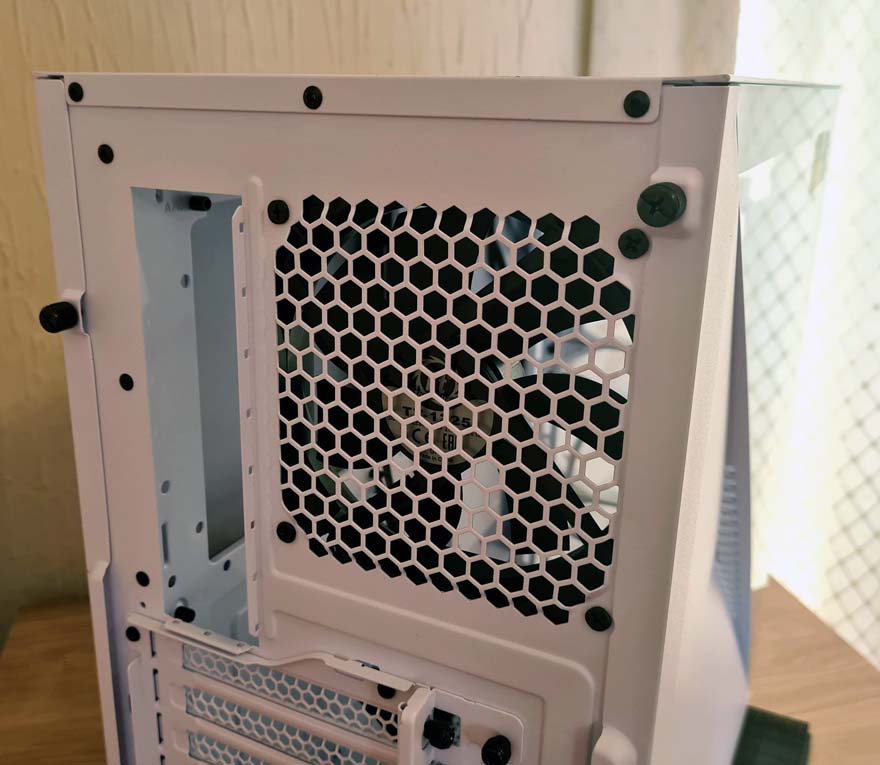 There's a pretty large gap down the sides of the front panel, which allows for a lot of air flow, but there's also a tall ventilation section on the right-side panel too. So, for a case that looks pretty closed up, it's really not!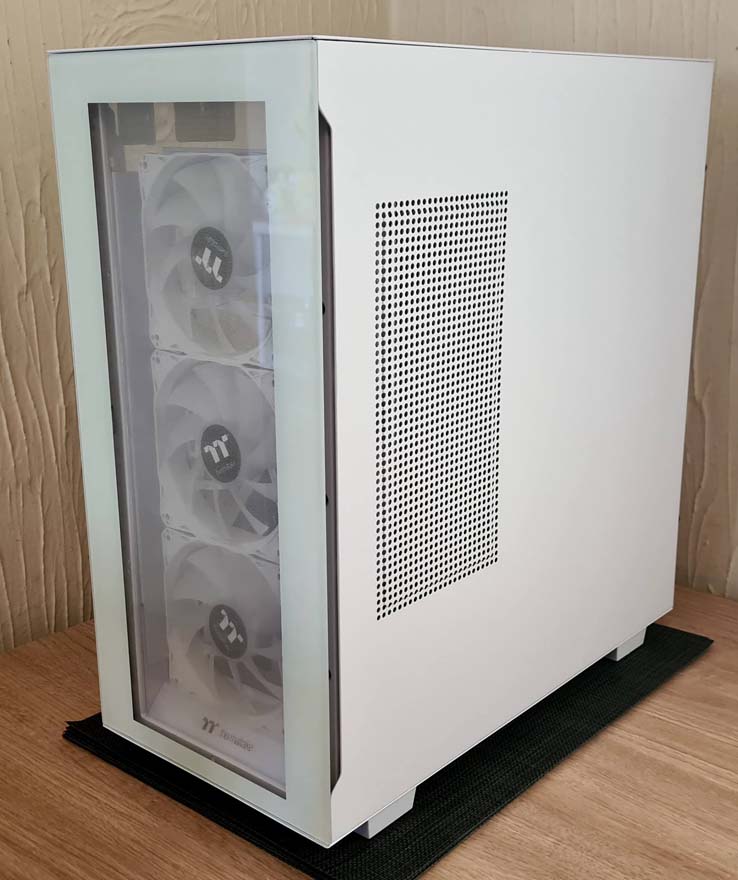 The front I/O panel is really nicely designed, with a central power button and all the usual ports. Plus, you do get a USB Type-C, which is always a welcome addition.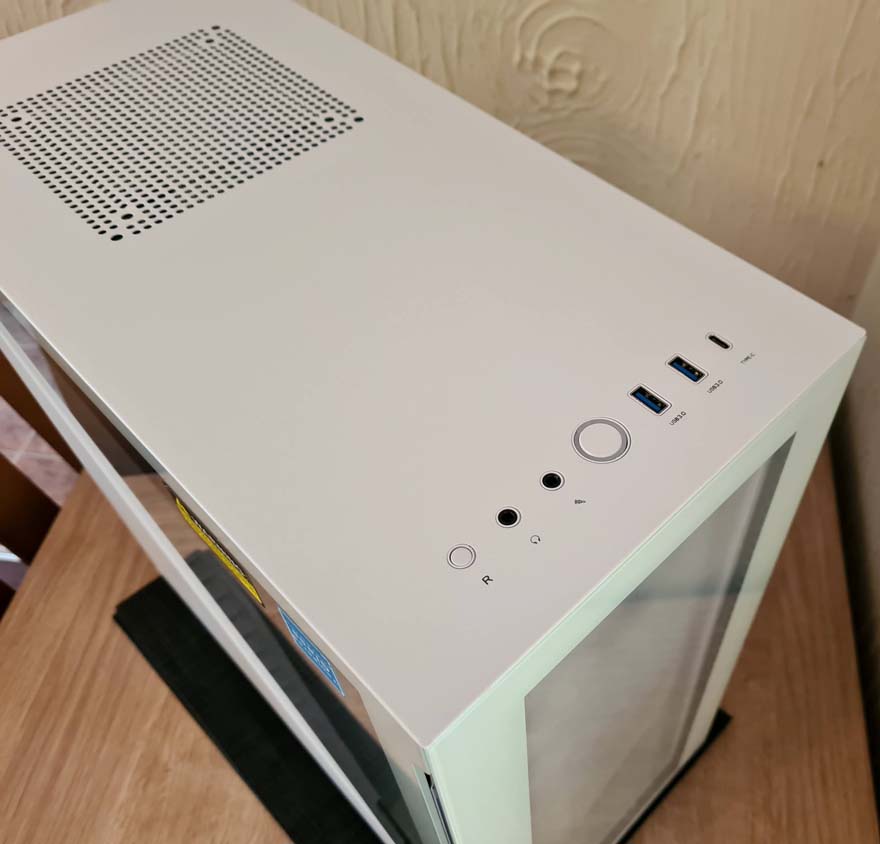 Around the back, it's business as usual, with all the slots and holes required for an ATX motherboard.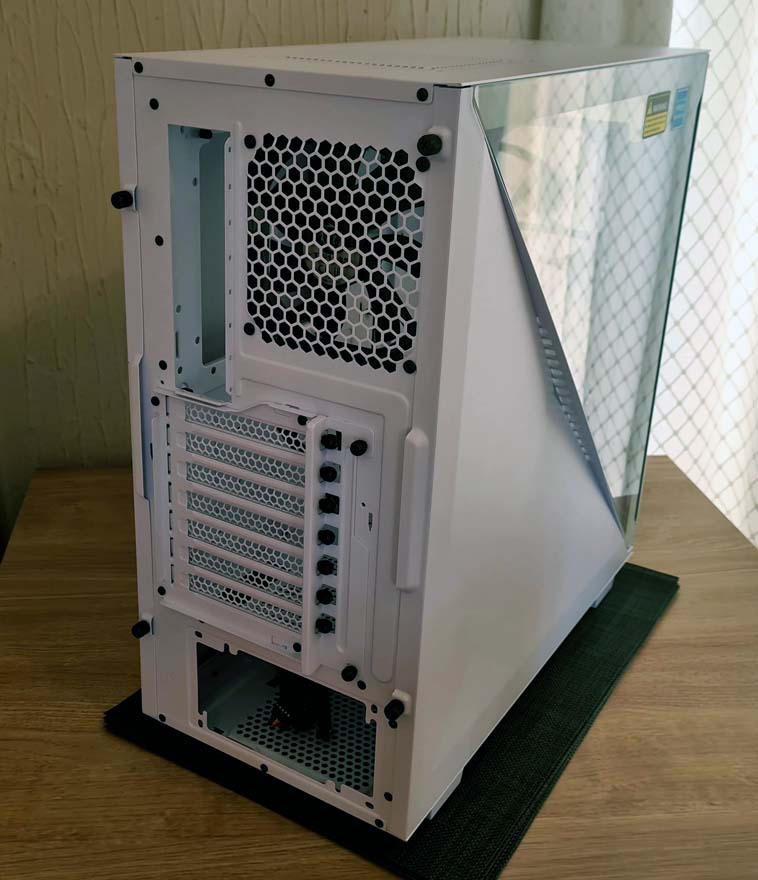 There's a really cool built-in vertical GPU mount system here, which I'll demonstrate shortly. However, if you look closely, you can see the entire bracket is removable.