Thermaltake AH T200 Snow Edition Case Review
---
---
---
Peter Donnell / 3 weeks ago
Exterior
This case is absolutely nuts, there's really nothing quite like it. The design is really crazy, and honestly, it also looks very impractical, but I don't think practicality is the goal here, so that's hardly a bad thing. There's a huge tempered glass window on the left side, mounted on a hinge that will allow for easy access.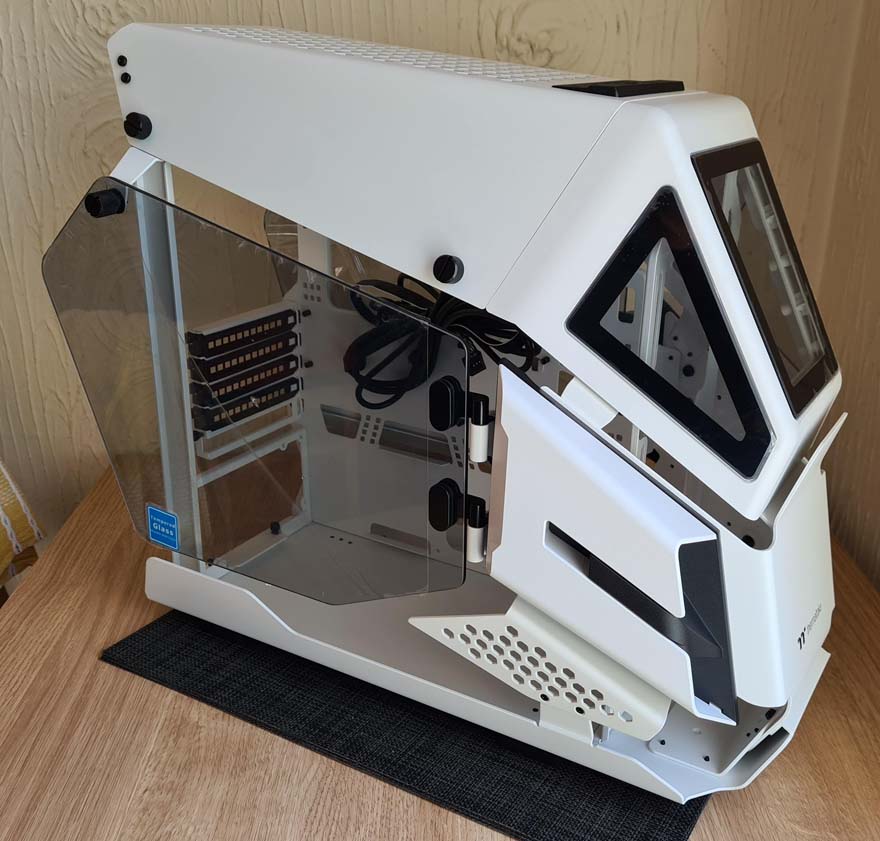 That being said, there are some panel gaps, so if you're expecting dust filters, you may want to look elsewhere.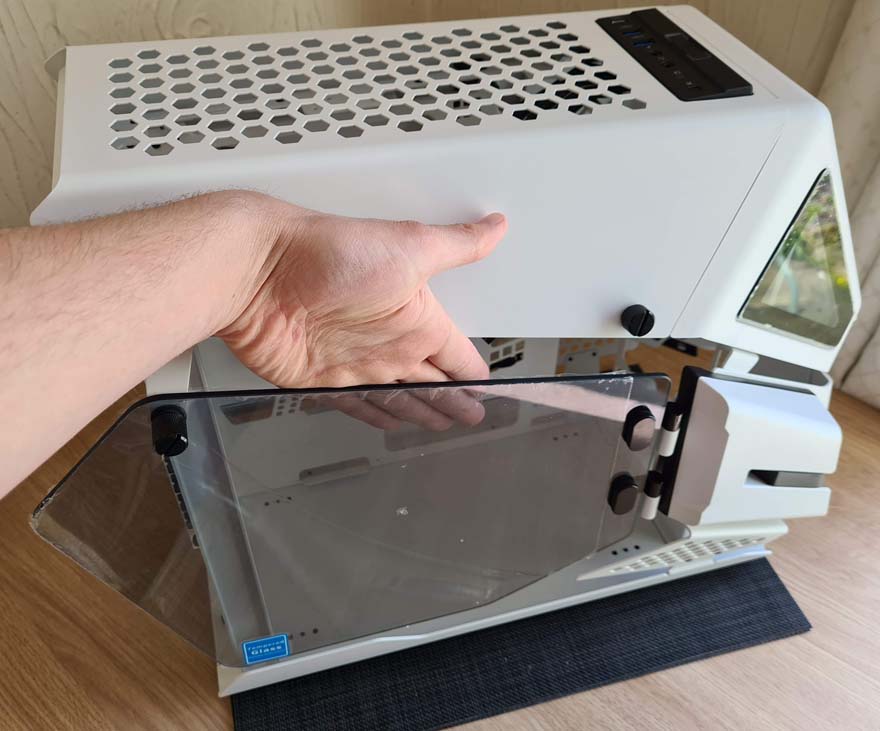 Think of this more as an open-air test bench with some armour and windows stuck around it.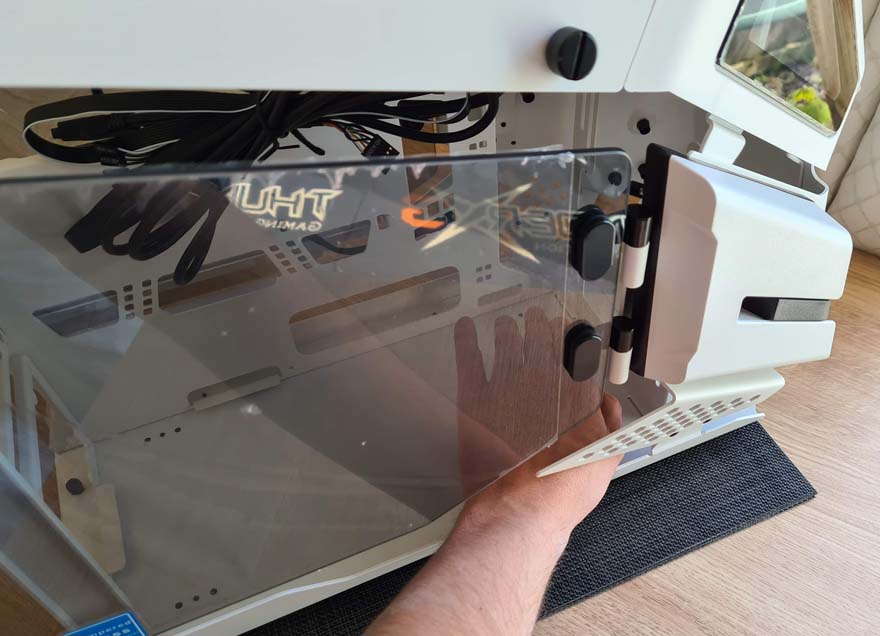 Apparently, it's designed on a helicopter, hopefully, the pilot managed to eject before Thermaltake got their hands on it. To me, it looks more like a Star Wars prop, and I suspect a few modders will be thinking the same thing. Storm Trooper mod anyone? Yes please!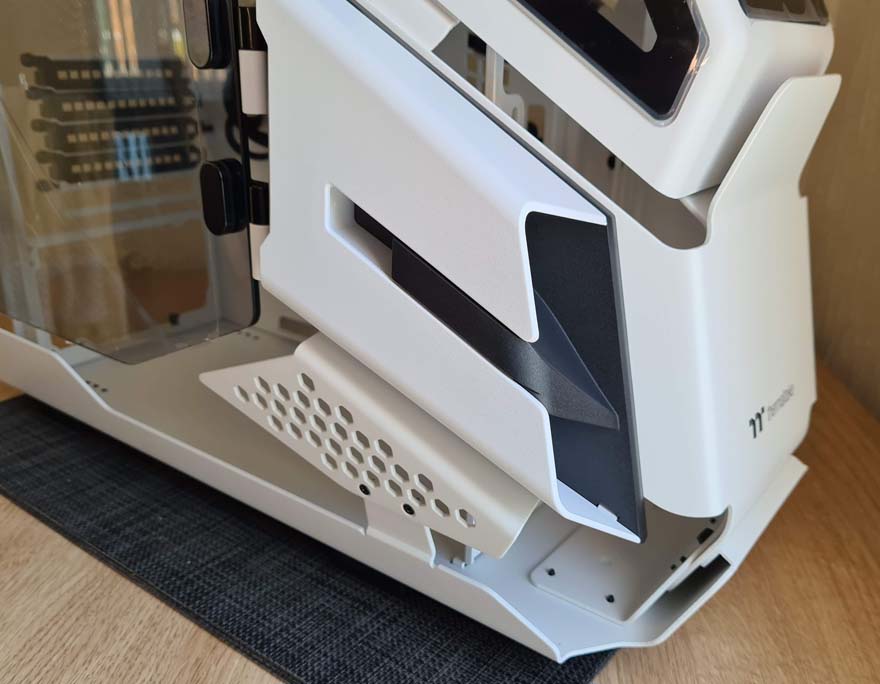 There are windows all over the place, meaning you can easily show off your hardware from any angle. These three front windows are fixed in place on this extremely thick and heavy front panel.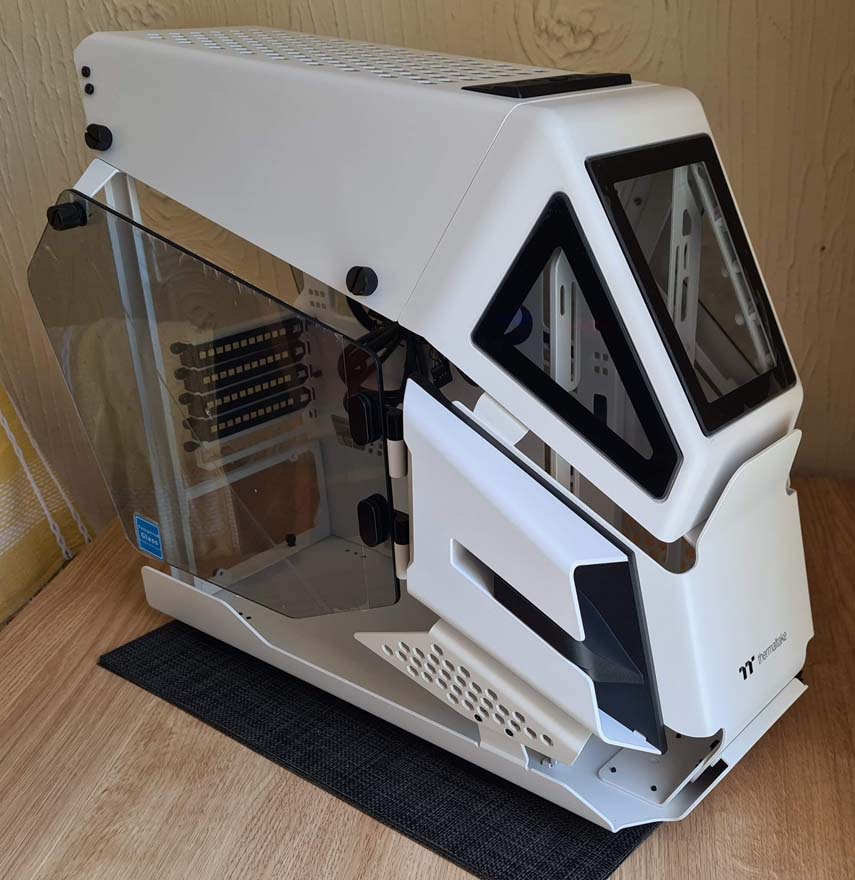 However, like with most TT cases, the whole thing can be dismantled into its component parts easily enough. It's part of their ethos to work with modders to create unique designs, so they make the process a bit more straightforward than most brands.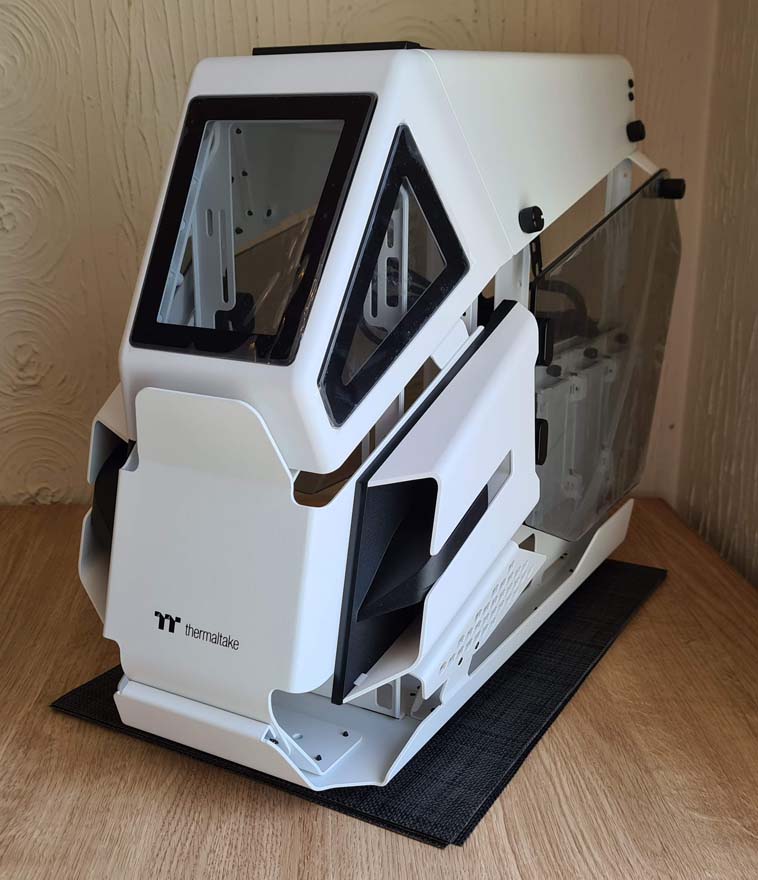 Despite the bonkers design of the exterior, there are some signs that this is a PC case. There's an mATX mounting place at the back, offering up five expansion slots, each with reusable metal covers.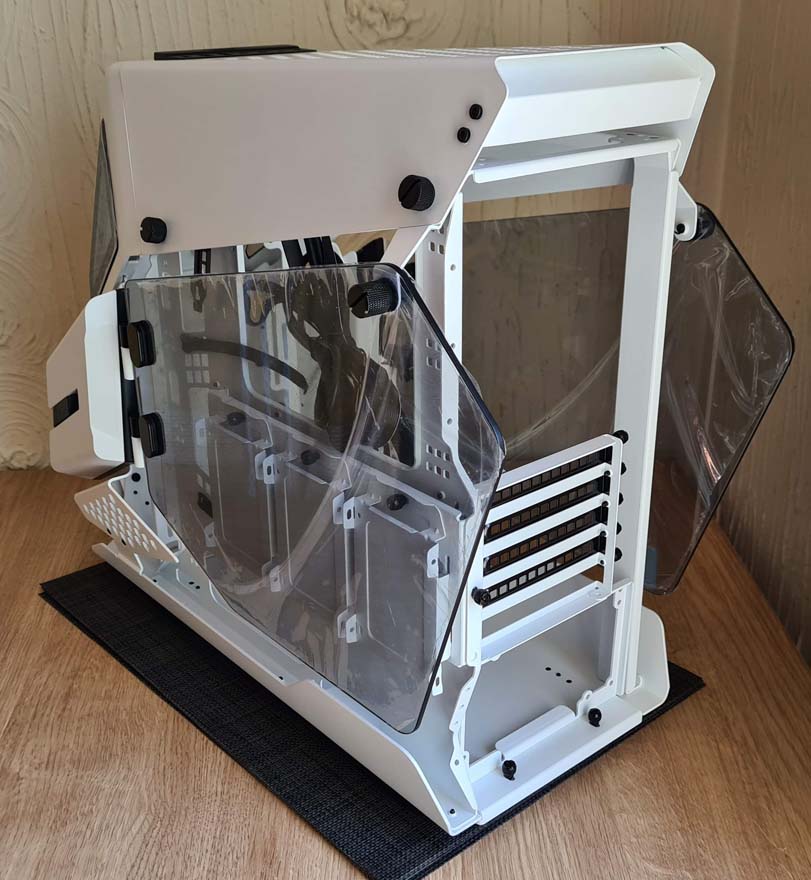 The PSU mounts in the bottom, and just like everything else you put in this case, it will be fairly exposed to the outside of the case; airflow, dust, visually, everything really.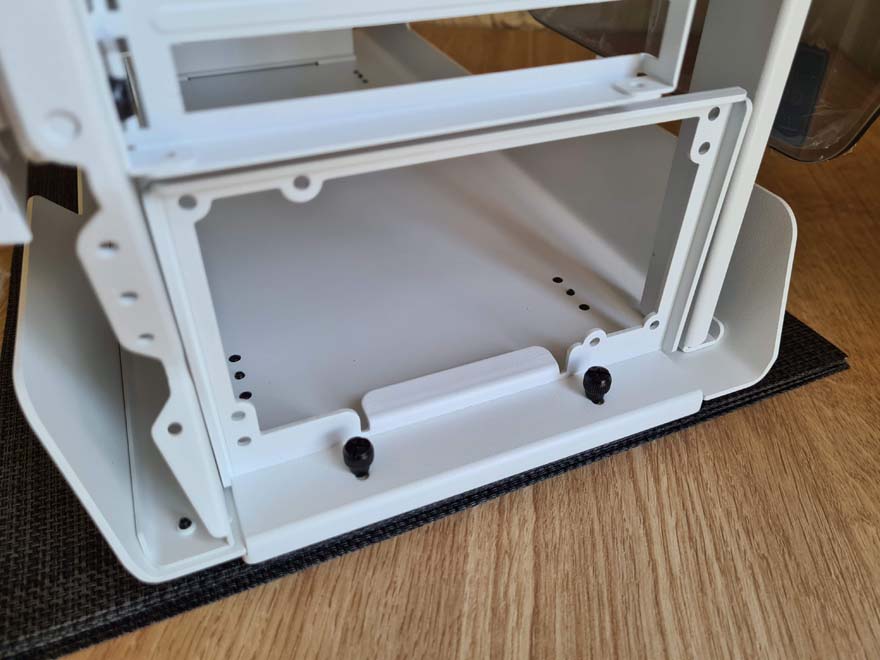 The front I/O is located up on the top, offering up all the usual ports and buttons, as well as a handy USB Type-C port.