Thermaltake Core P5 TI Edition Chassis Review
---
---
---
Peter Donnell / 5 years ago
A Closer Look – Components
---
The chassis comes in parts, much like a bit of Ikea furniture would. This is great for modders, as it means you don't need to take it apart before you start cutting. However, it's a pain for me, as it means I have to build the thing before I can really review it. Of course, most ATX chassis come built and ready to rock. However, I digress. The main part of the chassis is massive, and pretty darn heavy too.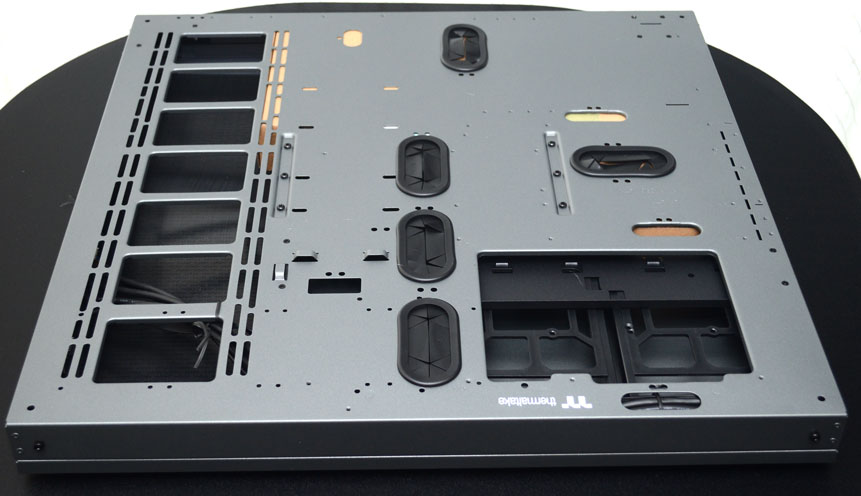 Just like the interior of a normal chassis, it features plenty of cable routing grommets, mounting holes, and more. There is an interior to this chassis, albeit it's only about 2 inches deep overall. However, that'll do fine for hiding some hard drives in there, and some cable routing.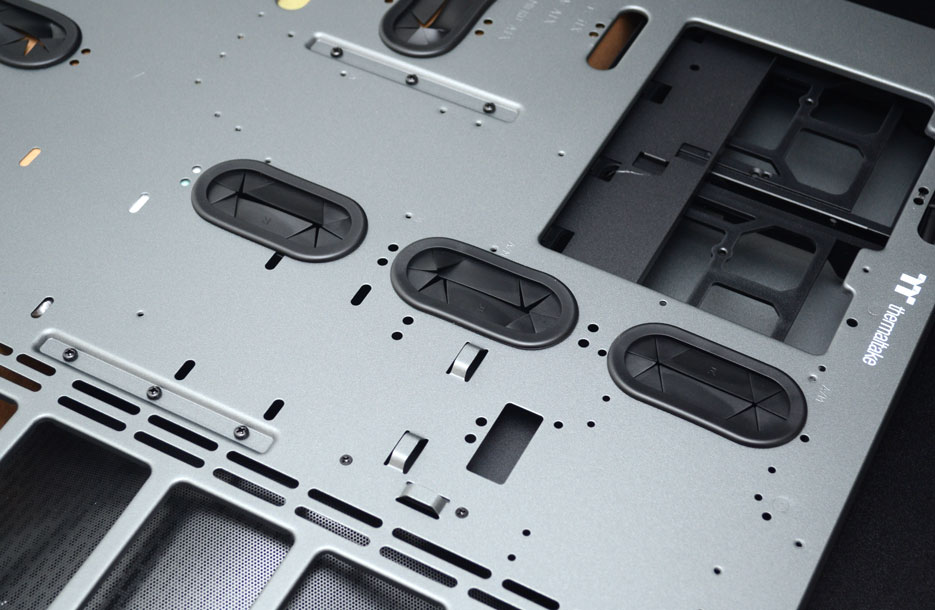 Down on the side, you'll find the usual I/O panel. It has the power buttons, reset, and audio. Of course, as you can see is that has four USB 3.0 ports too.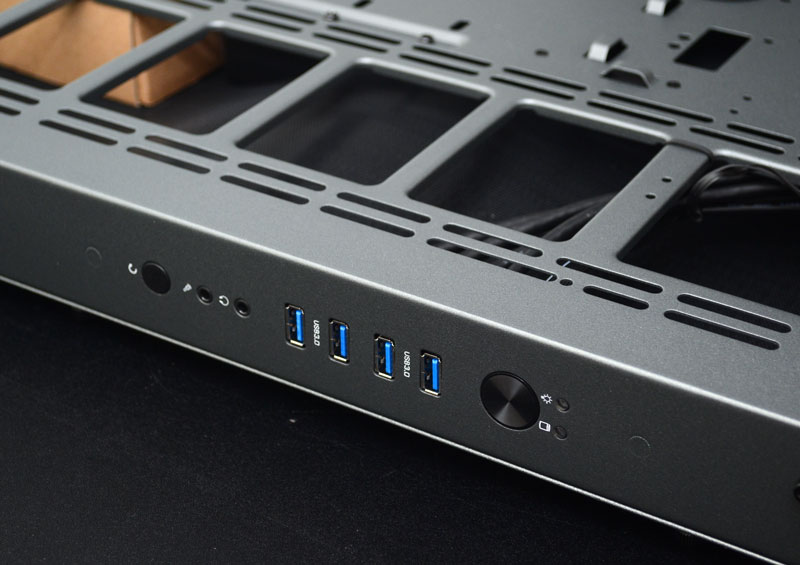 On one side of the chassis, there's room for a massive water cooling radiator setup. I won't be water cooling, but it's certainly awesome to have the option here. Don't worry, there's a ventilated section at the rear to allow air to pass through the chassis. If you want, you can use the included brackets to mount storage drives here too; so much variety!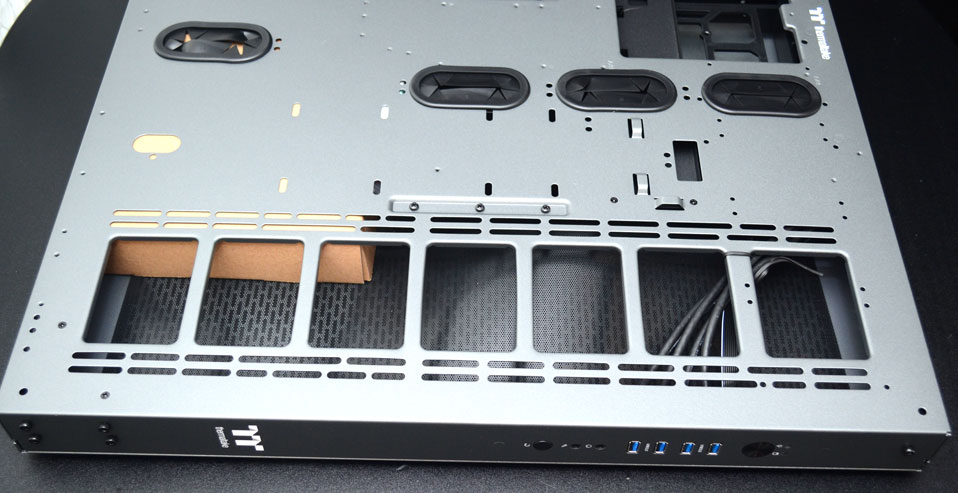 Around the back, you'll find the ventilation I mentioned above. There's a dust filter in there too, so it should keep things nice and clean. There are lots of screw holes too. What are they for you ask? Wall mounting this monster, that's what!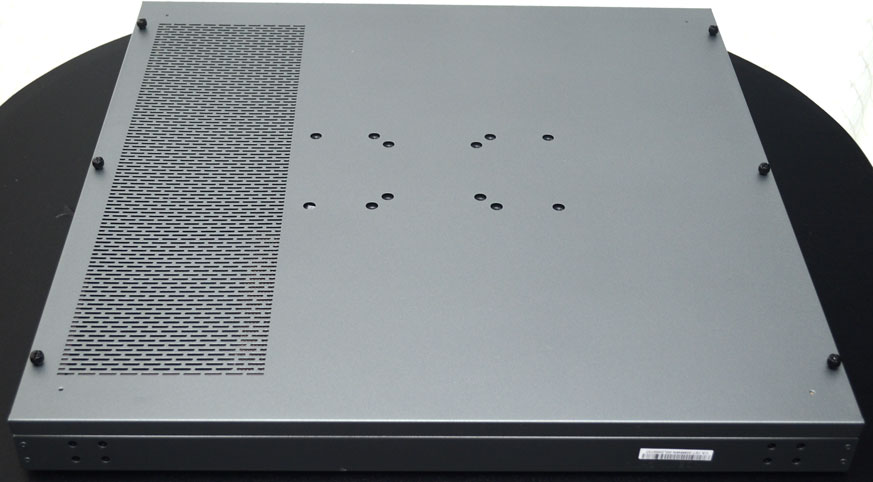 This second motherboard tray is included too. It's optional but allows you to mount the motherboard rotated 90-degrees clockwise. Not needed for everyone, but again, it's nice to have options.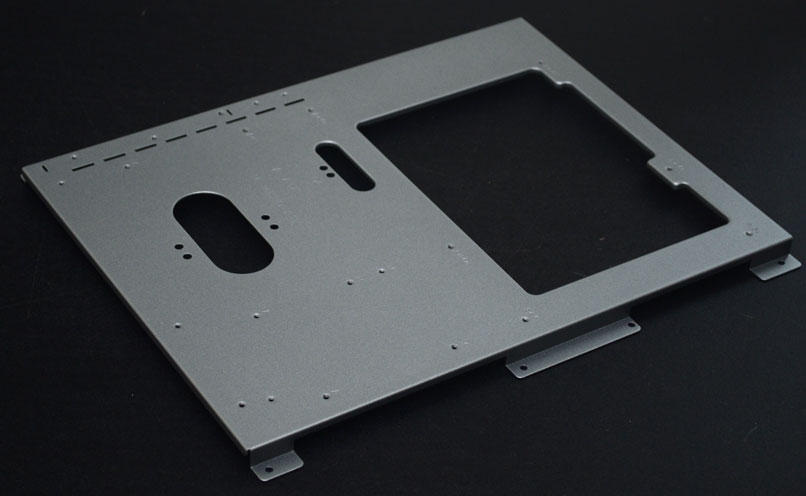 There are two heavy-duty feet too, meaning you can vertically mount the chassis and put it on your desk. They simply screw into place on the base of the chassis.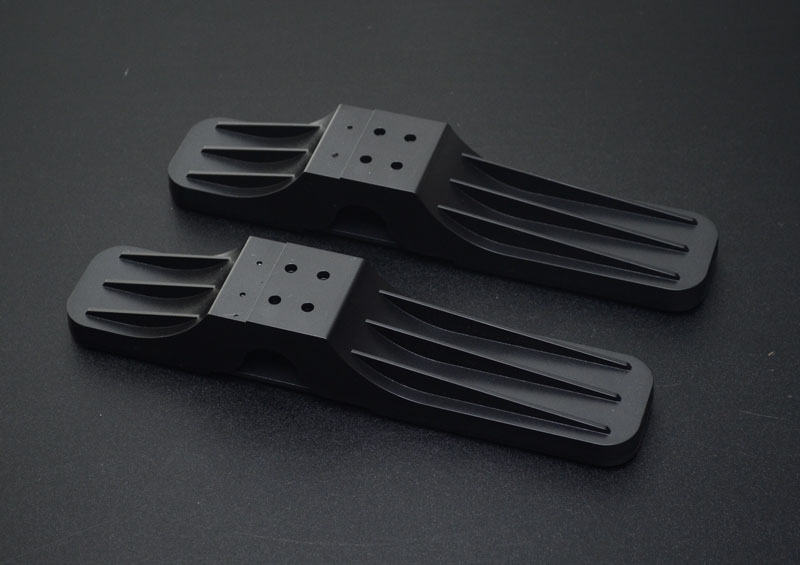 While four extremely heavy metal poles. These also screw to the chassis and will be used to mount the included tempered glass panel in front of the chassis.