Thermaltake Unveils New Custom Loop Liquid Cooling Products
---
---
---
Mike Sanders / 4 months ago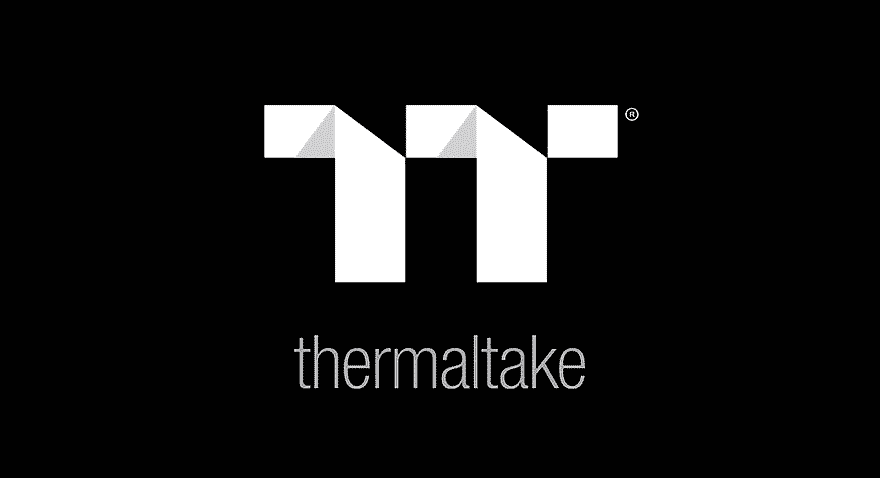 As part of their continuing CES 2022 showcase, Thermaltake has announced the launch of new custom cooling products, including a new cooling kit, a liquid cooling system dashboard for monitoring, and three new water blocks. Thermaltake strives to provide a better and more user-friendly cooling experience to all PC enthusiasts and DIY cooling lovers by providing a wide range of cooling components.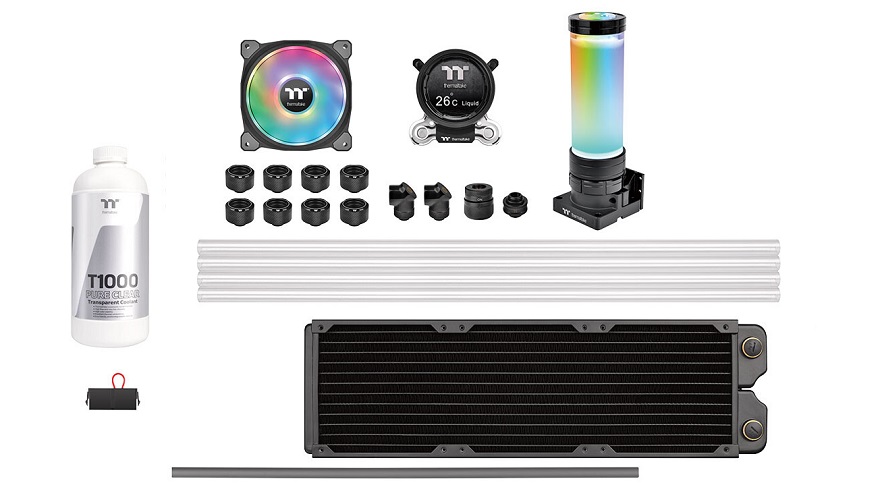 Thermaltake Custom Loop Liquid Cooling Products
Pacific TF3
The Pacific TF3, a 3-in-1 system monitoring dashboard, allows users to monitor the system's liquid pressure, liquid temperature, and chassis ambient temperature simultaneously. Inspired by mechanical watches, the pointer-design display shows the results vividly at a glance and can be synchronized with the TTG RGB PLUS 2.0 Software to show real-time status and to control its digital RGB backlight. The detection range of fluid temperatures is from 0°C to 99°C (32°F to 210°F), and there is also a warning alert for abnormal temperature and high-pressure changes. – Giving more flexibility, the Pacific TF3 is in the size of 120 x 120 x 25 mm, which can be fitted at any 120 mm fan mounting points of the chassis.
Pacific W8 CPU Water Block Full Copper & Pacific W9 CPU Water Block Acrylic
To continue satisfying liquid cooling enthusiasts, Thermaltake redesigned their water blocks to focus on performance improvements. The Pacific W8 CPU Water Block Full Copper & Pacific W9 CPU Water Block Acrylic features a central inlet design, aiming for the best possible cooling performance. – Being a non-RGB water block, the Pacific W8/W9 Water Blocks are the best choices if you're looking to create a more clean and calm vibe. Users can choose from two different materials, full copper or acrylic, to better match the system's overall style. Through the acrylic water block, the flowing of the stunning coolant can be well-shown. Moreover, both Pacific W8 and Pacific W9 feature a universal socket for Intel and AMD, and they also support the latest Intel LGA 1700 Sockets.
Pacific MX2 Ultra
The Pacific MX2 Ultra is a high-quality CPU liquid cooler that helps provide the best possible cooling performance and a better user experience thanks to its built-in temperature sensor, copper-based anti-corrosive nickel plating, and central inlet design. – Apart from the practical wise, Thermaltake also adds some amusing factors to the Pacific MX2. Being the first water block with an LCD Display of Thermaltake product line, the Pacific MX2 Ultra comes with a 2.1″ LCD which allows users to check real-time CPU performance such as temperature, frequency, power consumption, as well as the temperature of the coolant. Moreover, users can choose to show entertaining GIF files to bring a sparkle to the system.

Pacific CLM360 Ultra Liquid Cooling Kit
Most of the cooling components with an LCD display are for AIO users, Thermaltake would like to expand the scope to fulfill the growing needs and to involve more DIY enthusiasts. The Pacific CLM360 Ultra is a high-level liquid cooling kit that is designed for all DIY cooling lovers, especially hard tube users. The highlights of the cooling kit are the Pacific MX2 Ultra CPU water block and a Pacific PR32-D5 Plus pump and reservoir combo, and other cooling components such as three Riing Duo 12 fans, four 16 mm OD PETG Tubes, a bottle of T1000 clear coolant, and some accessories.
The Pacific MX2 Ultra CPU water block has an LCD, which allows users to monitor real-time PC information and upload interesting GIF files; The Pacific PR32-D5 Plus pump and reservoir combo feature 12 high lumen addressable LEDs with 16.8 m RGB color, and there are four lighting modes to choose from. Designed for advanced RGB enthusiasts, most of the cooling components come with RGB lighting which can be controlled by TT RGB PLUS 2.0. Additionally, DIY liquid cooling lovers can use the eight PETG tubes together with the fittings to create the ideal layout and arrange the cooling system creatively.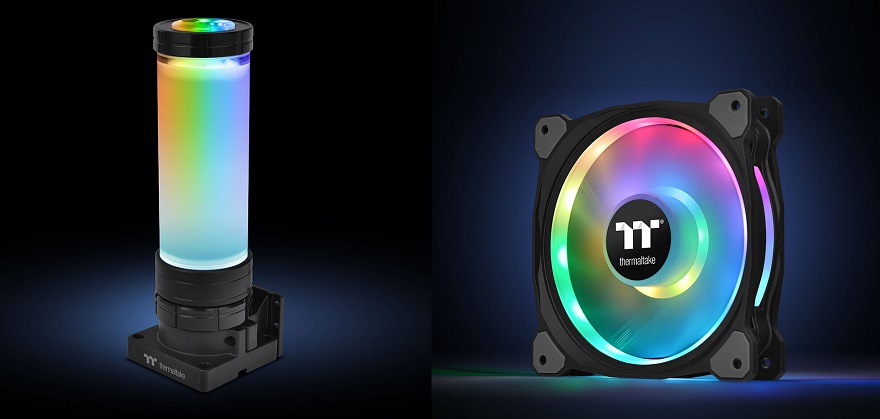 Where Can I Learn More?
Although the Pacific CLM360 Ultra Liquid Cooling Kit will be available for purchase in Q1 2022, at the time of writing Thermaltake has not confirmed how much we can expect it to cost nor any further information on release dates/prices for their other product launches made here. – If you do, however, want to learn more, you can check out their official CES 2022 website via the link here!
What do you think? – Let us know in the comments!