Thermaltake Floe Riing 240 AIO Liquid Cooler Review
---
---
---
Peter Donnell / 3 years ago
A Closer Look
---
So let's kick things off with that little hub. This neat little box of tricks will help take care of all your RGB lighting and fan headers. What's great is that it'll use a single power cable of its own from the PSU, and a single USB/Fan cable to the motherboard. This makes it easier to hide excess fan cables out of sight, and not have them all hooked up to the motherboard individually.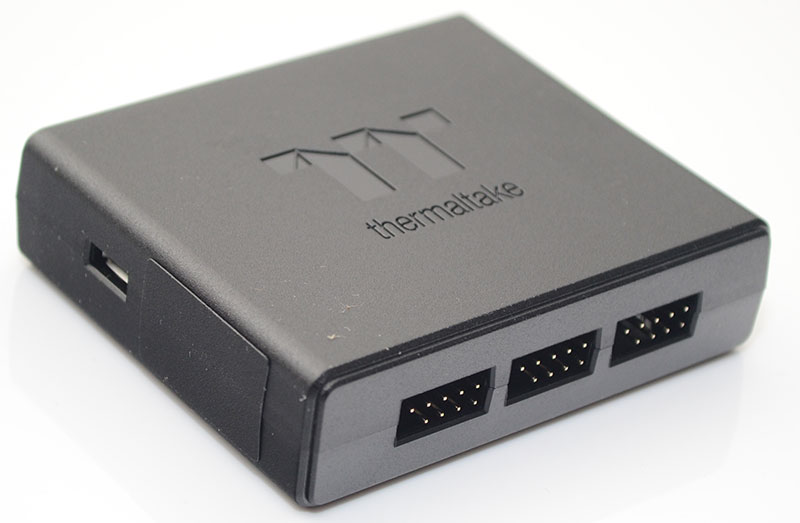 There's a master switch on the bottom too, allowing you to kill/enable power for any of the ports.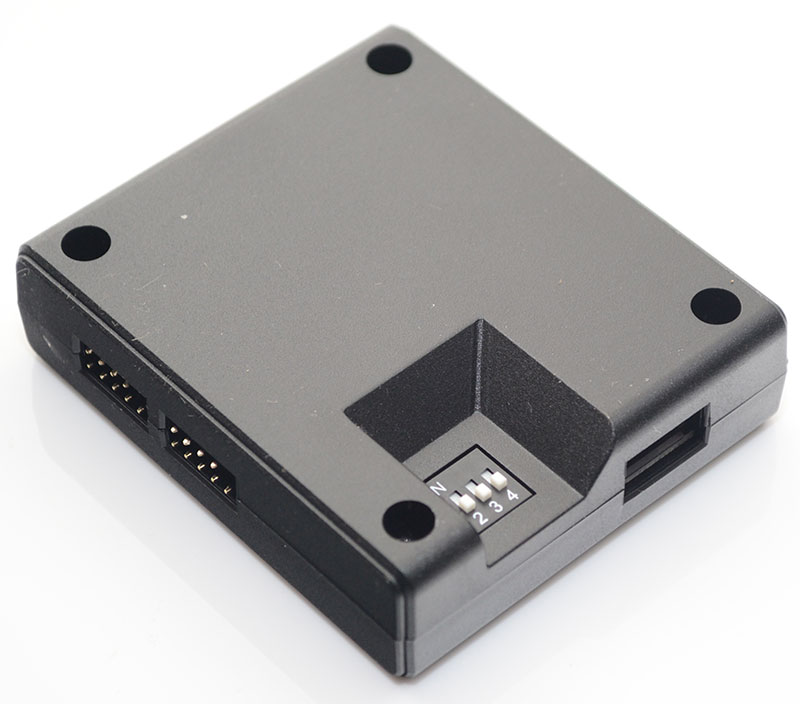 Fans
There are two incredibly good looking fans included in the box. Sorry Thermaltake, but some of your previous AIO's had pretty shoddy fans in the box, but this is the complete polar opposite. There high-static pressure Riing Plus RGB fans can deliver huge airflow, promise low-noise, and also kick out 16.8 million colours over 12 individually addressable LED lights! As you can see, they've got some gorgeous braided cables, durable housing, and rubber shock corners. Overall, fans don't get much better than this.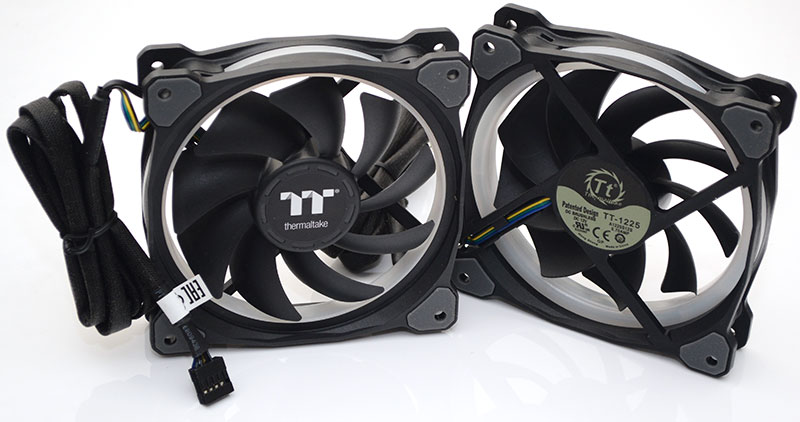 The Main Attraction
The AIO cooler is great for those who want water cooling with minimal fuss. The pump, tubing and radiator are already put together and ready to go. The design of AIOs does vary, albeit not by a huge amount. However, the Riing look great by any standard.
One thing I love already is the pump design, as it's surprisingly compact and low profile. This makes it look less obtrusive once it is installed on your system. There are some pivot mounts on the pump hoses too, so getting the right orientation and a clean looking fit, should be pretty easy.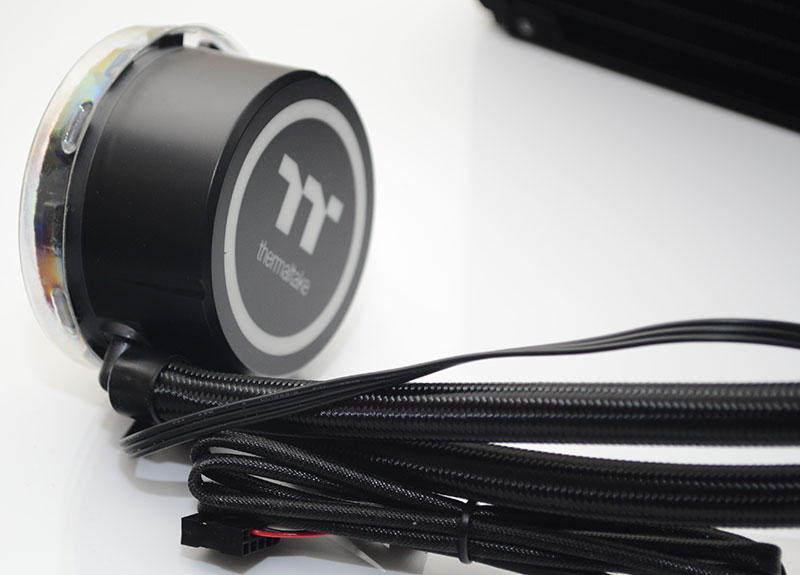 There's some thermalpaste pre-applied too, but as per usual I'll be removing that and using our usual stuff on the test-bench. Still, for those wanting a quick installation, it's a nice addition.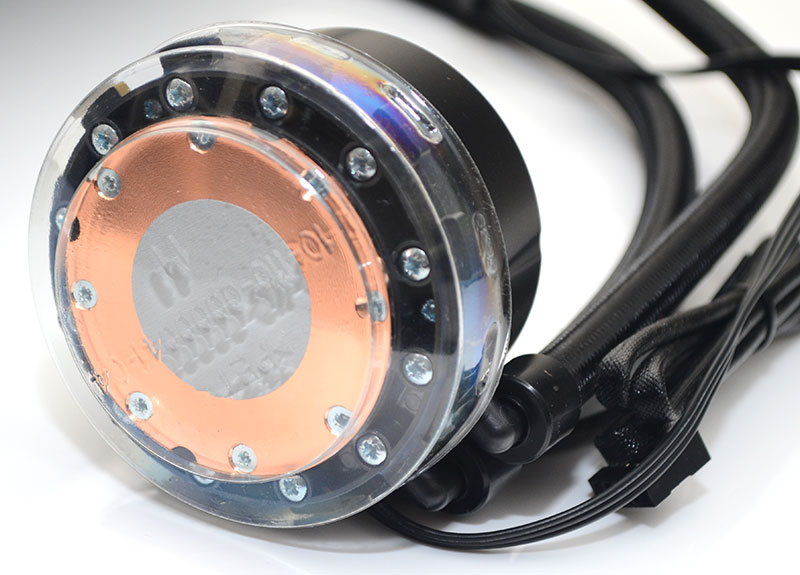 The tubing isn't too thick either, so it's easy to bend as required. There's some tight woven braiding too, which should help protect the tubes, while also keeping them looking slick.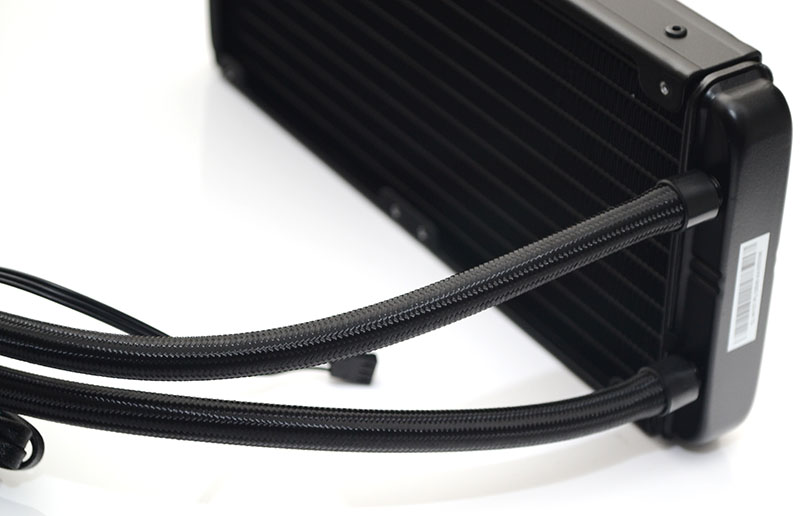 Radiator
The radiator is pretty standard stuff, with a dual 120mm fan mounting on each side. The fins look tightly packed too, so there's plenty of surface area on offer to move heat out of your system.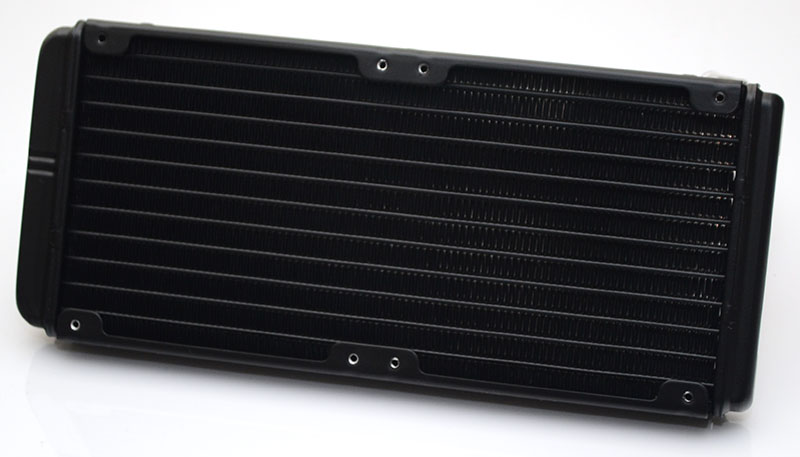 Now let's get those fans installed! They looked great off of the radiator, and the look even better now that they're installed. Of course, they're going to look freaking stunning when we fire up those individually addressable LEDs too.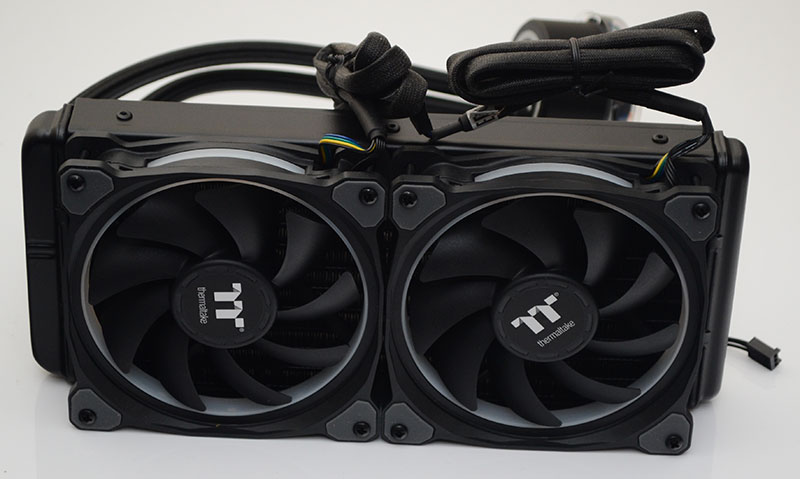 The lighting is pretty sweet, with fully addressable LED lighting, you can create all kinds of unique lighting effects and patterns. Of course, there are some built-in profiles too, which I've demonstrated for you all in the video below.