Thermaltake Gaming, Systems, and More at Insomnia i61
---
---
---
Peter Donnell / 6 years ago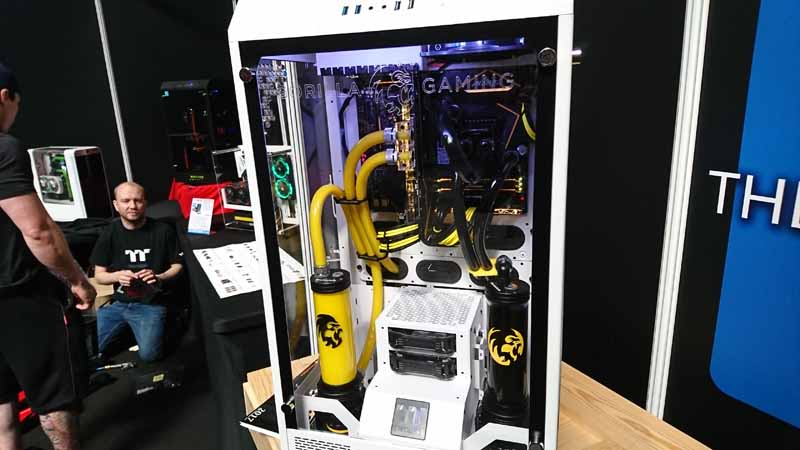 Thermaltake
We're back with more adventures from Multiplay's Insomnia i61 gaming event here in Birmingham. Our next stop is the Thermaltake booth, as we take a look at their latest chassis and more. First up, we have the Eclipse Computers system, featuring ASUS and Thermaltake hardware in the gorgeous wall-mountable Core P3.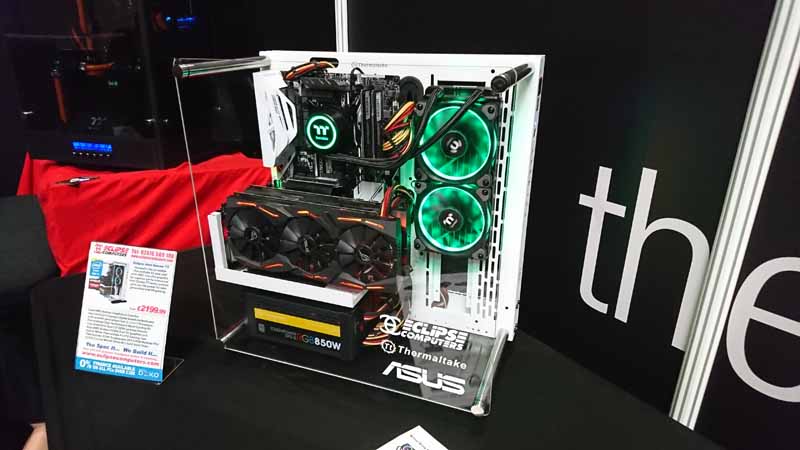 With lashings of tempered glass, RGB lighting, and high-end hardware, it's a great showcase of Thermaltake products.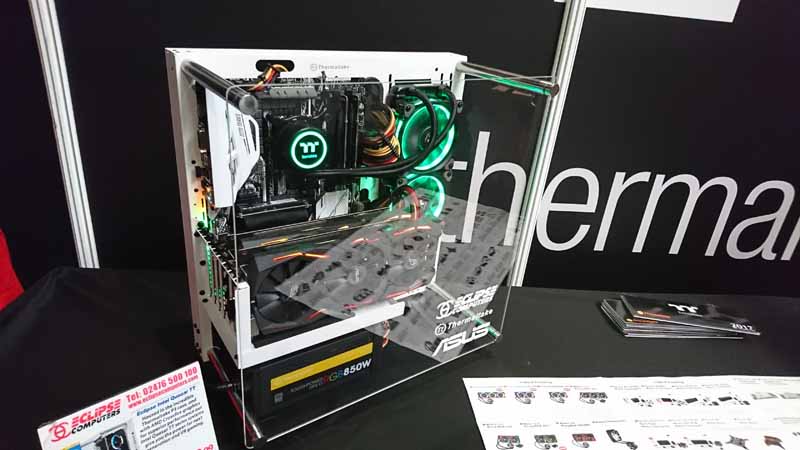 Of course, it's not cheap, but with dual GPUs, and other high-end hardware, it's worth it!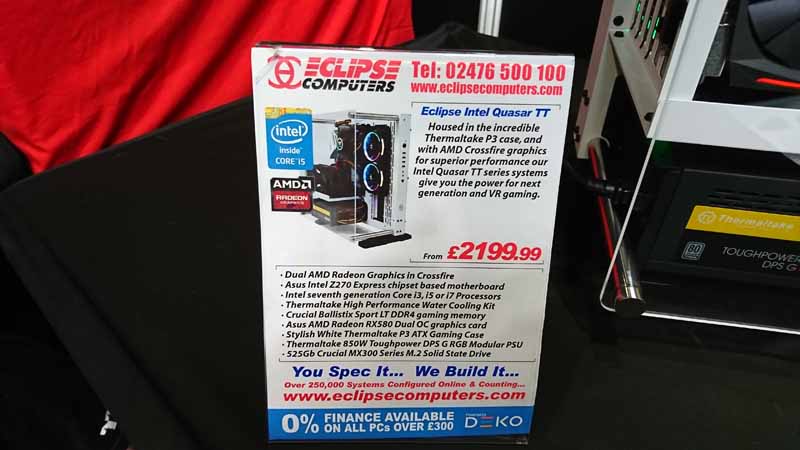 Tower 900
Another demo system, this time in the Tower 900, allowing you to really show off your custom cooling.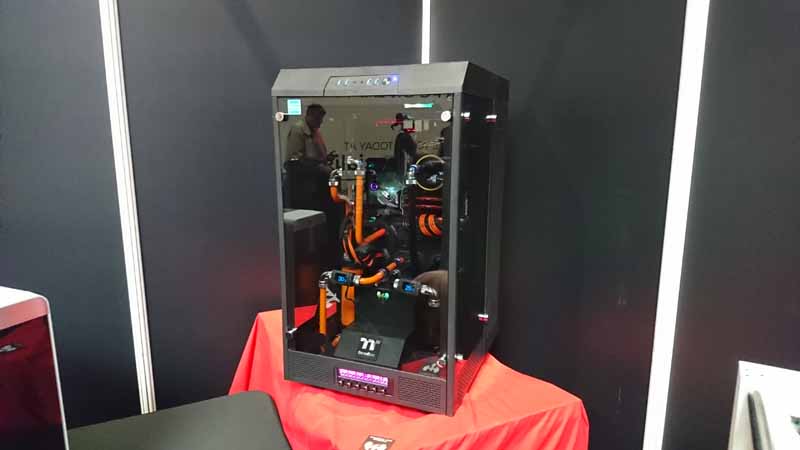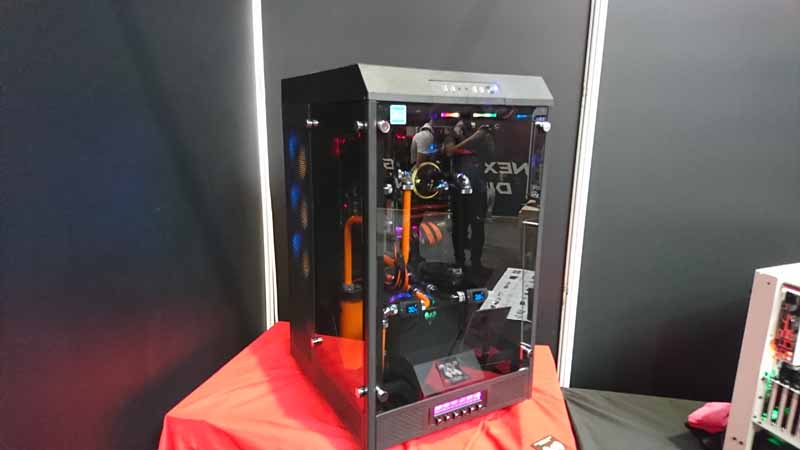 Thermaltake View 28 Snow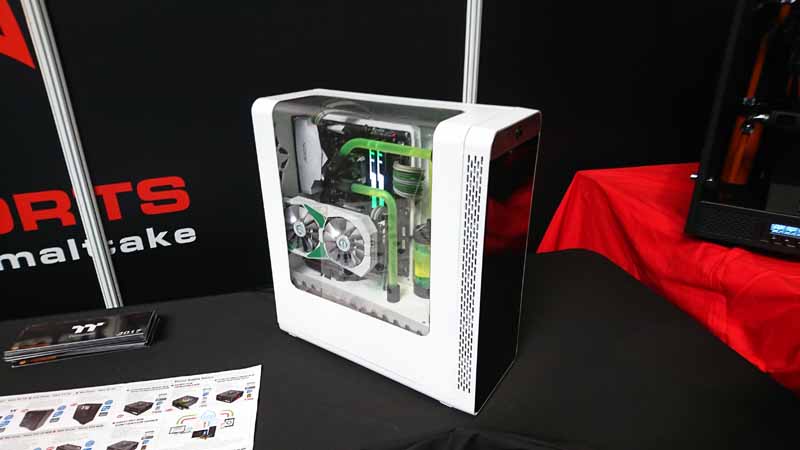 The freaky yet funky looking View 28 RGB. This stunning chassis gives you a very clear view of your build. Best make sure you get your cable routing in order!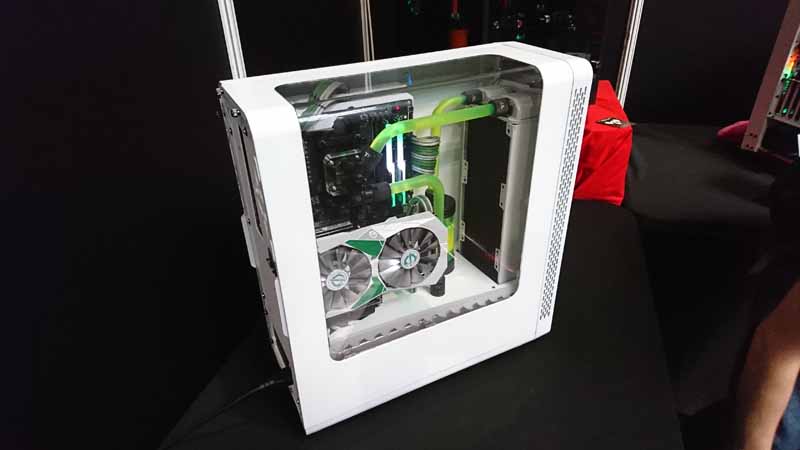 Gaming, Prizes and More!
It wouldn't be iSeries without tonnes of games to play. With loads of Thermaltake hardware equipped rigs, you can sit down, play loads of the latest games. Of course, they're also using TteSports peripherals and gaming chairs too, allowing you to experience their full range.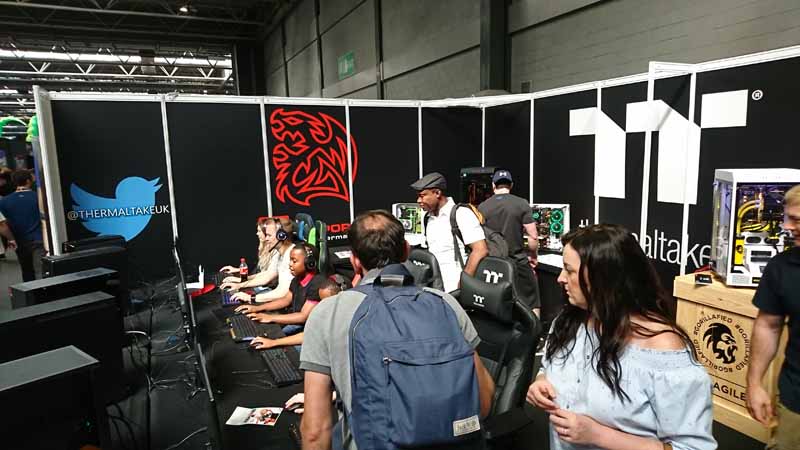 #Gorillafied
This gorgeous system from Computer orBIT's extreme gaming series "Gorillafied" is stunning. IT features 480mm radiators, custom loop cooling, and the latest Nvidia and Intel hardware. I would buy one, but it's a little bit to fit under my desk!