Thermaltake GF1 SNOW 650W Power Supply Review
---
---
---
Mike Sanders / 12 months ago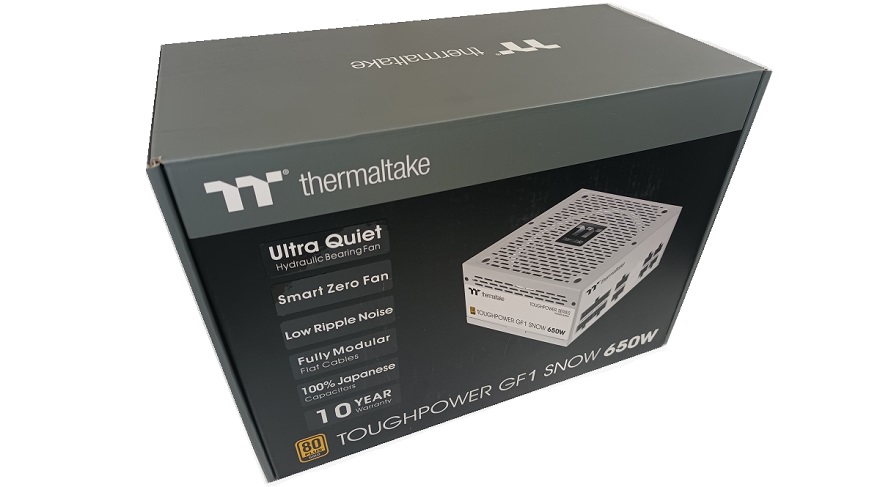 Packaging
The Thermaltake GF1 SNOW comes with a packaging aesthetic that anyone familiar with their power supply products will instantly recognise. The black and silver contrast well against each other and especially so with that nice and large image of the white (snow) power supply right at the front. – Listing all of the key product features in an easy on the eye manner, you can quickly ascertain what you're getting here with one quick glance.
Put simply, in terms of presentation, this is perfect!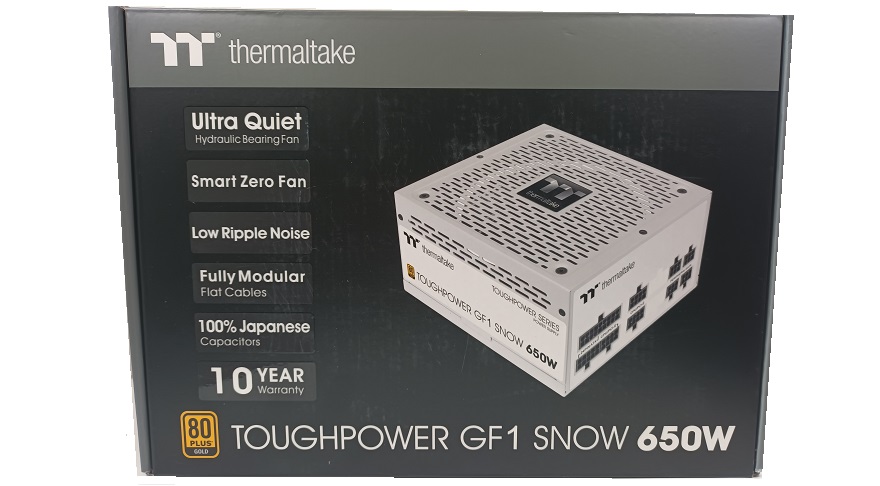 The rear of the box work goes into greater detail about the Thermaltake GF1 SNOW's specifications providing you with plenty of charts and information that tell you pretty much everything you could want to know about this PSU.
Overall, Thermaltake has once again set the standards for what PSU packaging and presentation should look like. I only wish more manufacturers would take note!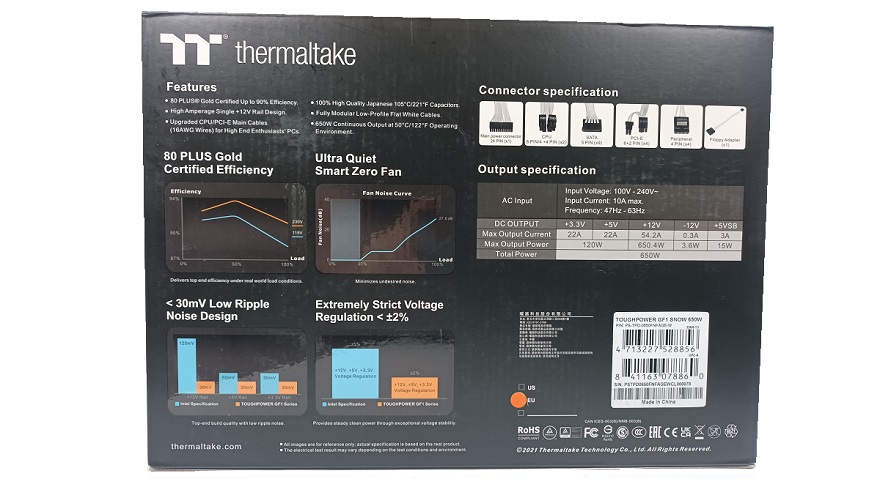 Accessories
As this is a power supply you clearly don't (or shouldn't) expect much in terms of accessories. And, in this regard, the Thermaltake GF1 SNOW is no different. What you do get, however, should still be more than a little useful with some product manuals as well as a few zip-ties to help you handle your cable management.
In regards to the zip ties though, given that this PSU utilises white cabling (something of a moderate rarity) it's a bit disappointing to see that these are black. Personally, I wouldn't use these and would instead look to get some white ones. Well, unless you use the black ones out of sight at the back of the case.
In terms of the cabling, this is provided to you within a nice quality branded canvas bag. This is a nice addition as it gives you a nice safe place the keep the cables you don't need today for a potential component upgrade tomorrow.