Thermaltake Introduce Riing 12 and 14 LED Radiator Fan Series
---
---
---
Bohs Hansen / 6 years ago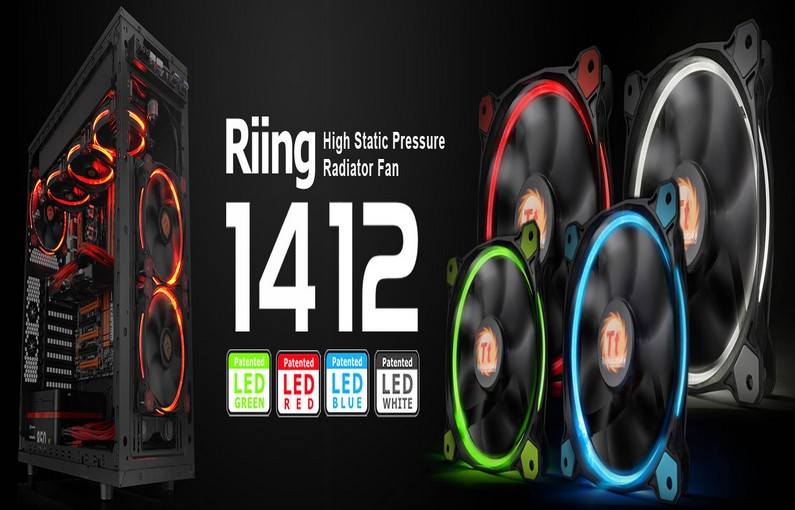 Thermaltake has introduced their new Ring 12 and 14 LED radiator fan series. The new series of fans will be available as 120mm and 140mm versions and come in four colours.

The new blue, red, green and white fans use hydraulic bearings for silent operation and the fans also come with an anti-vibration mounting system. The LED ring maintains colour and brightness uniformly and helps you to bring that extra bit of style to your liquid cooling setup.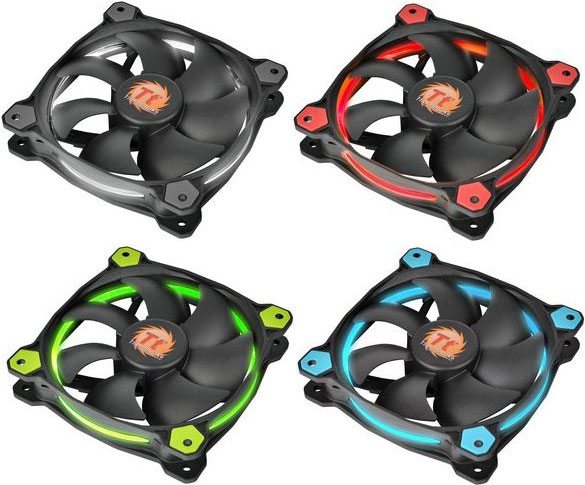 The 120mm version has a 1500 ROM (1000 with LNC) and a max air pressure of 2.01mm-H2O at an air flow of 40.6 CFM. The noise is rated to 24.6dBA maximum and the fans come with a 40K hours life expectancy.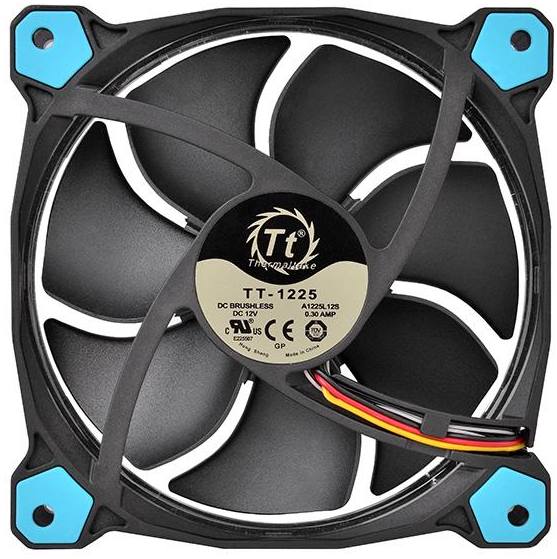 The 140mm version spins a little slower at 1400 RPM and can provide a max air pressure of 1.58 mm-H2O at an air flow of 51.15CFM. The noise level is rated to 28.1 dBA and it comes with the same life expectancy.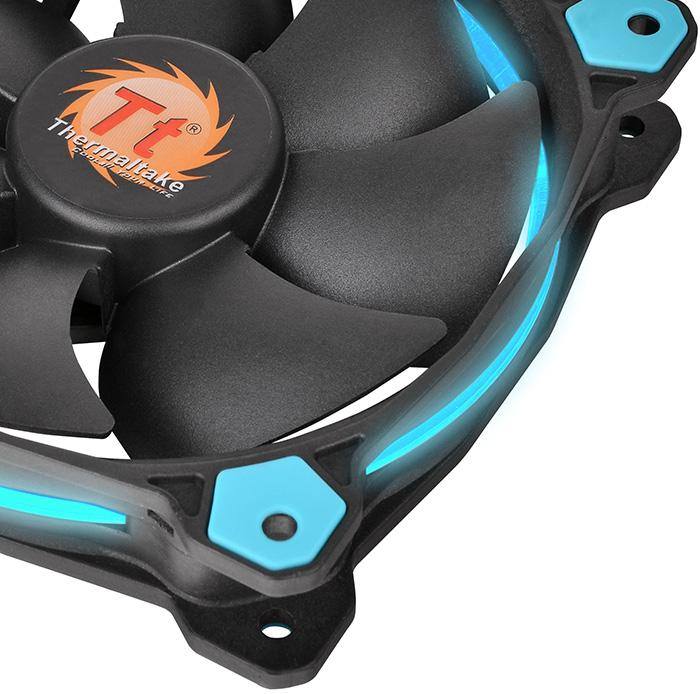 The new Thermaltake Riing 12 and 14 LED Radiator Fan series will be available soon via Newegg and other retailers.
Thanks to ThermalTake for providing us with this information