Thermaltake Level 10 GT Full Tower Chassis Review
---
---
---
Andy Ruffell / 11 years ago

It's quite a sad moment for me today, as I have delegated the duties of case reviews to another member of staff, and therefore I am winding down the reviews of cases that I would normally do. Due to that it is only fitting that I finish them off with a bang and in some sense of style; enter the Level 10 GT.

I was a big fan of the original Level 10, with its bold, brash styling and stupidly high price tag, but that really didn't matter as it was unlike anything else ever dreamt of, let alone built. The original did have some drawbacks though, which was mainly down to the sheer size and weight of the thing. Without components, it was still able to give the world's strongest man a run for his money, and that wasn't all down to size, but more so of how awkwardly shaped it was.

That aside, it did have some amazing looks and incorporated some unique features, though at the time, it did seem a few key features were missing. The most important of all, was USB 3.0. Thermaltake have addressed these issues of size, weight and functionality by developing the Level 10 GT, which still has a certain degree of design flare, and incorporates the new features that a lot of users were longing for, but how does it stack up in the grand scheme of things? It's our job to find out!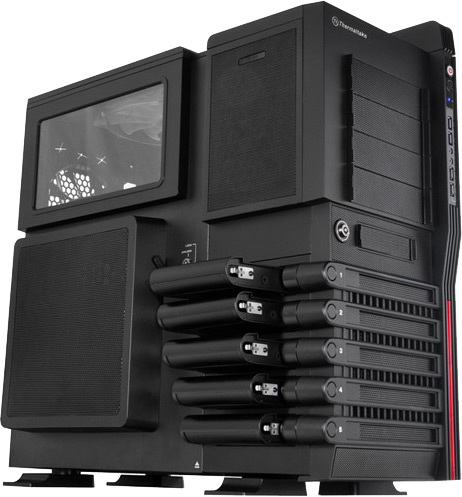 Specifications